So David hadn't been sleeping well at ALL for three days in a row last week. I thought he was just being ornery, but Friday we took him to the doctor. He has... are you ready for this?
An ear infection, thrush in his mouth, a yeast infection under his neck (still), and a staph infection in his button (again.)
I couldn't help but be overwhelmed after that visit, but it's not as bad as I had originally imagined.
David had poptarts for breakfast this morning.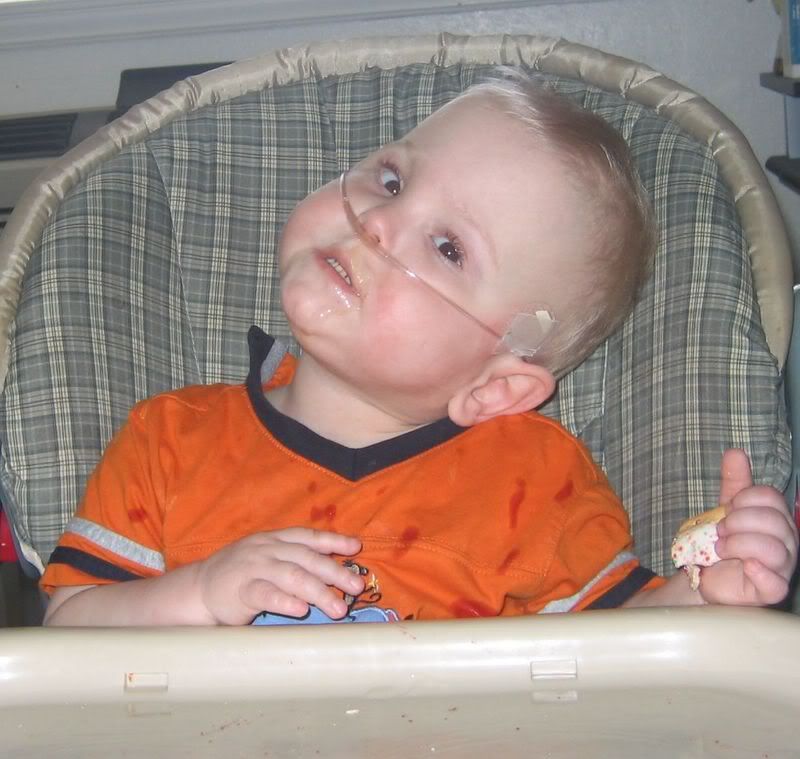 And he was BEGGING me for a drink of my cappuccino, so I let him taste it.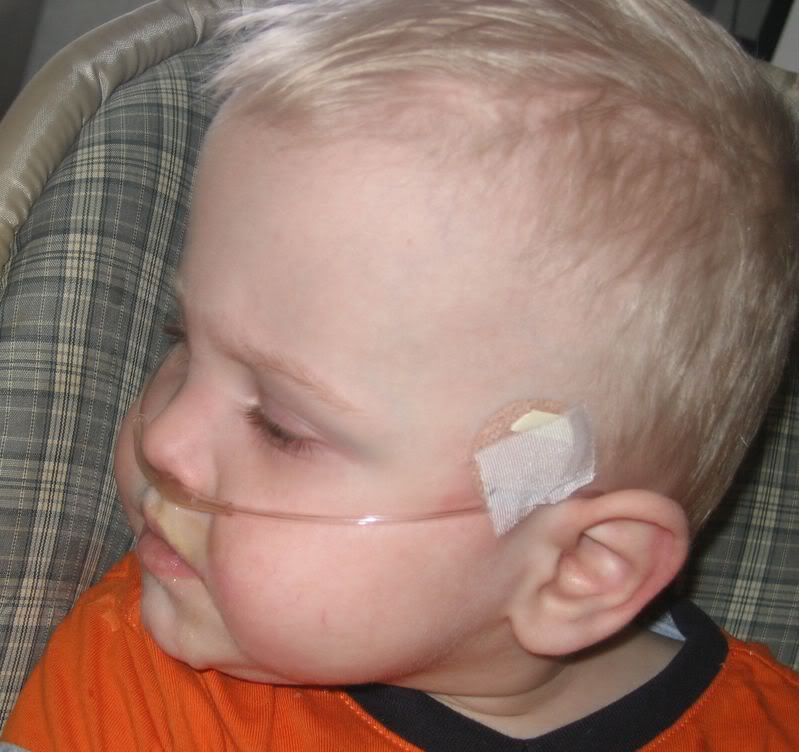 After his bath I was combing his hair, and he wanted to help me. So we played for a little while.
Who, me?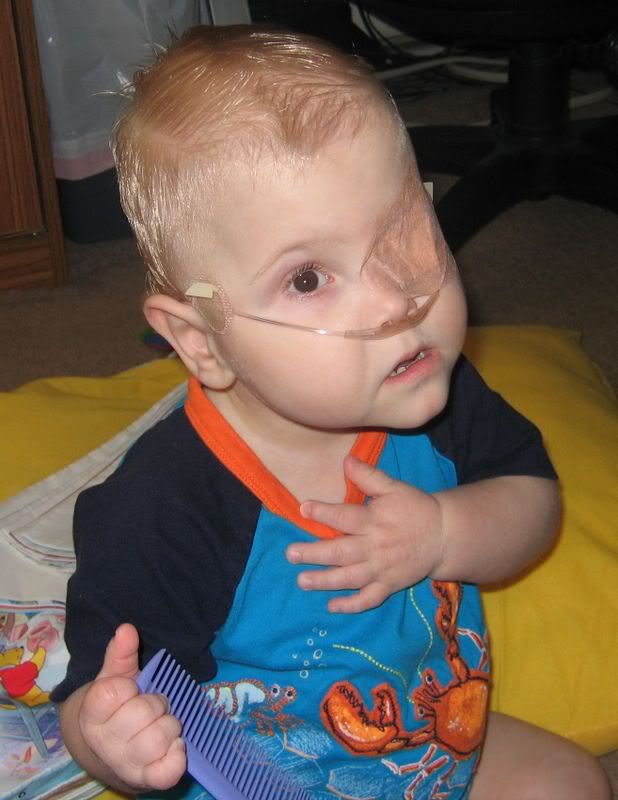 The mohawk.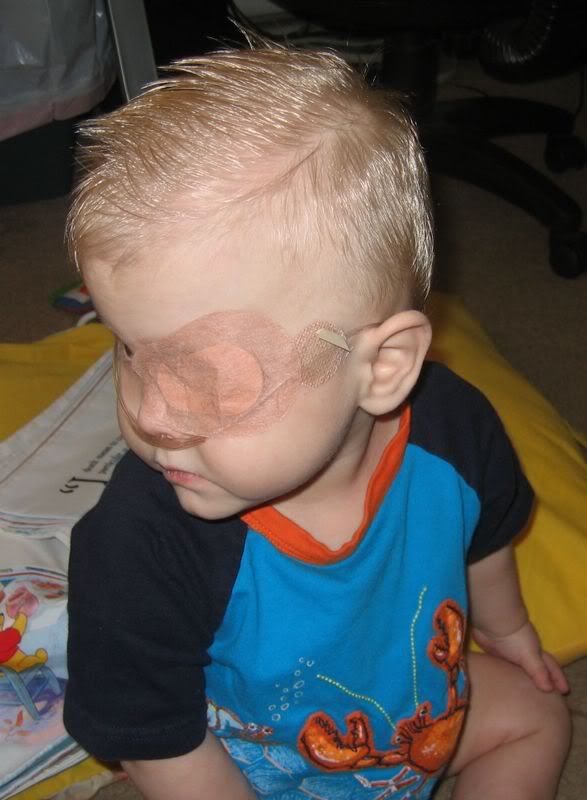 The Donald.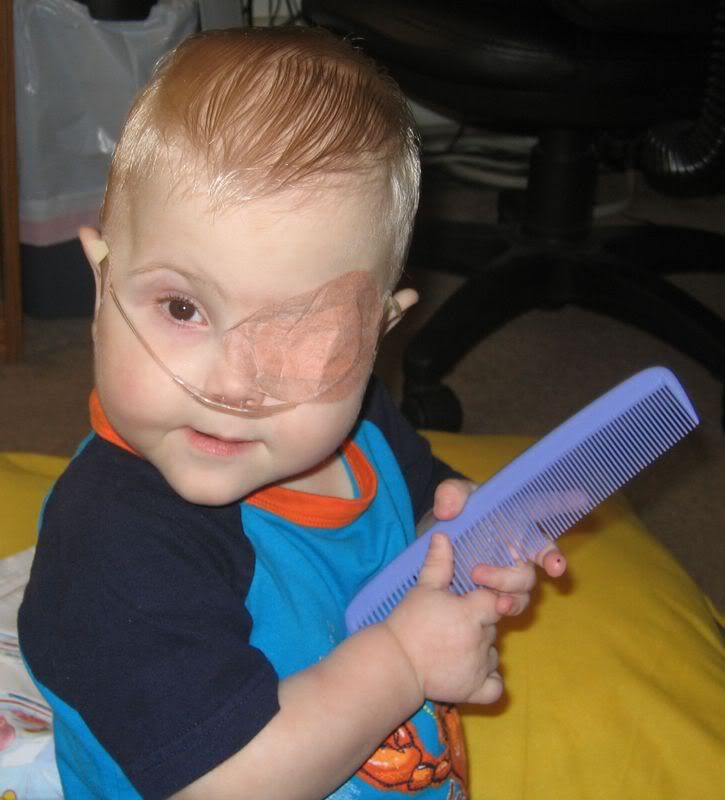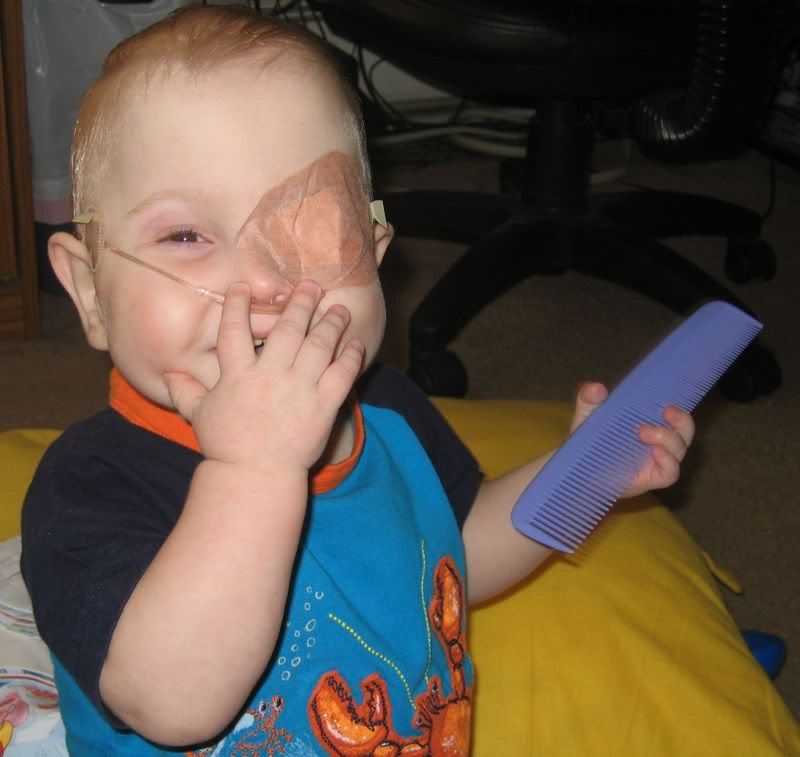 Who wants a hug?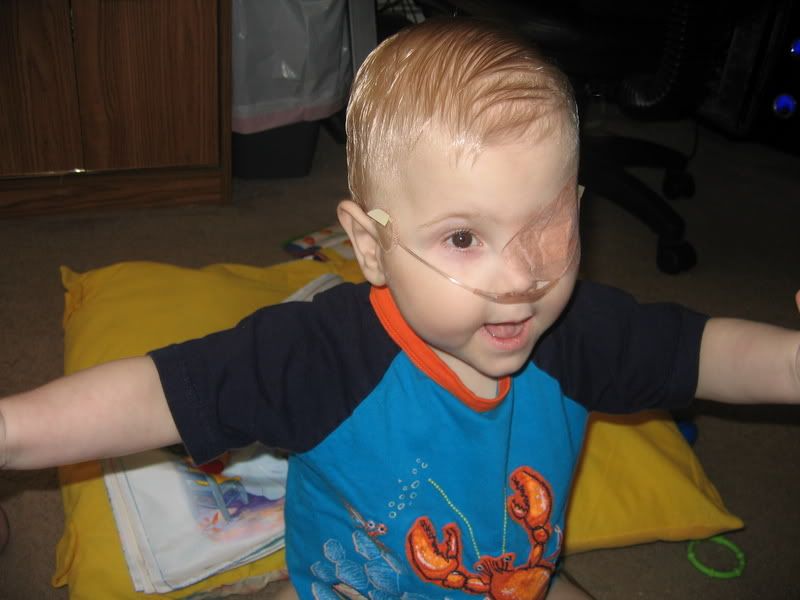 David is such a big helper sometimes. First of all, he has learned to give his own breathing treatments (most of the time
) but also, when I give him his medicines, Grabby McGrabberson thinks he needs to help. So, when I'm finished giving the medicine, I let him take the syringe out of the tube. It keeps him occupied, anyways!
And here's David the other day, during PT: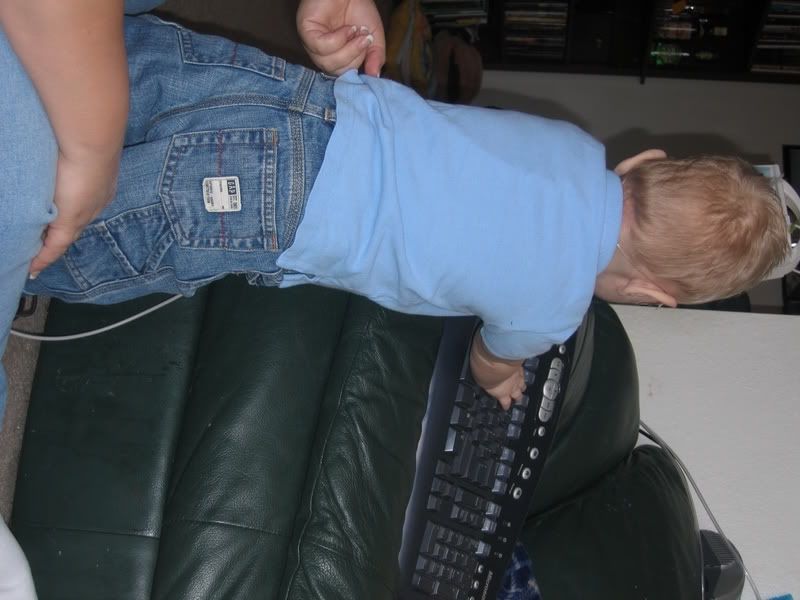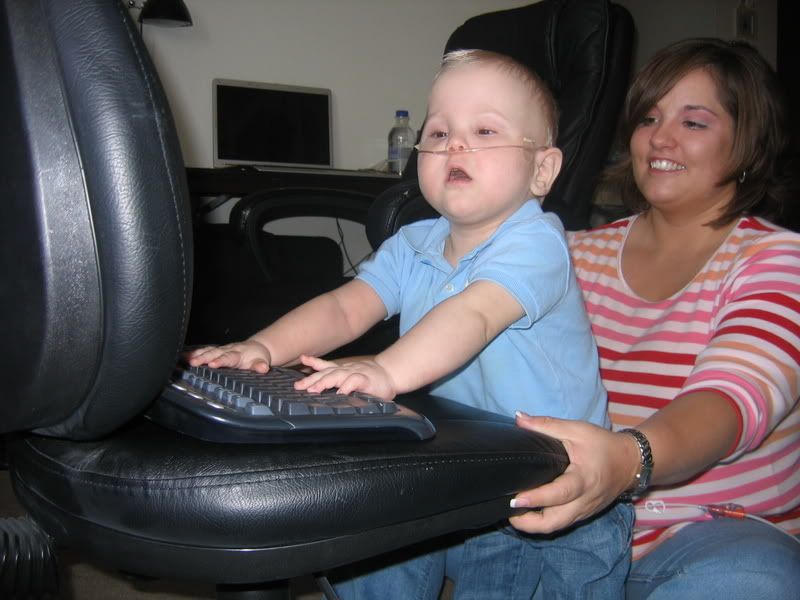 We FINALLY got up to the hospital to give Dr. Chavez that plaque the other day. She loved it, and everyone kept saying how big David had gotten (they haven't seen him since we went up there on Halloween) and how good he looks. In addition to the letter and plaque for Dr. Chavez, I made this framed collage for the nurses and other staff that helped us out during our stay. I think it turned out nice.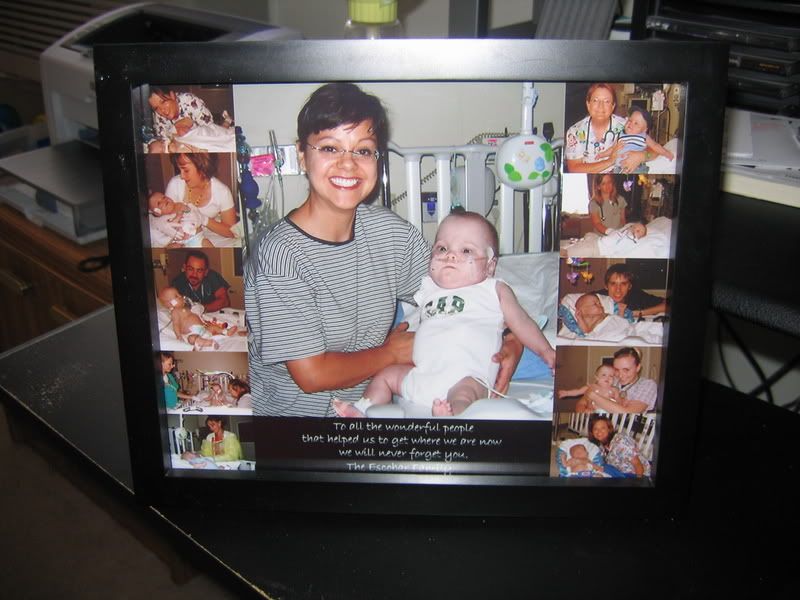 I'm so dissapointed. March of Dimes was yesterday. I'd been looking forward to going for MONTHS - even a year! I wanted to take David to it last year but he was in the hospital.
It was yesterday, and I completely forgot about it. And I had to go to work.
We have to do CPT after each breathing treatment, and it's more effective if his head is lower than his chest.
Anyways, David hates it, so when we go to put him in that position, he locks his little legs and won't let you put him down.