David was so crafty today!
Here he is, signing easter cards. He had fun at first, but then realized that it's MUCH more fun to throw the crayons off the side of the highchair and make Mama pick them up.
Anyways, here he is, hard at work! (He must've had writers block here.
)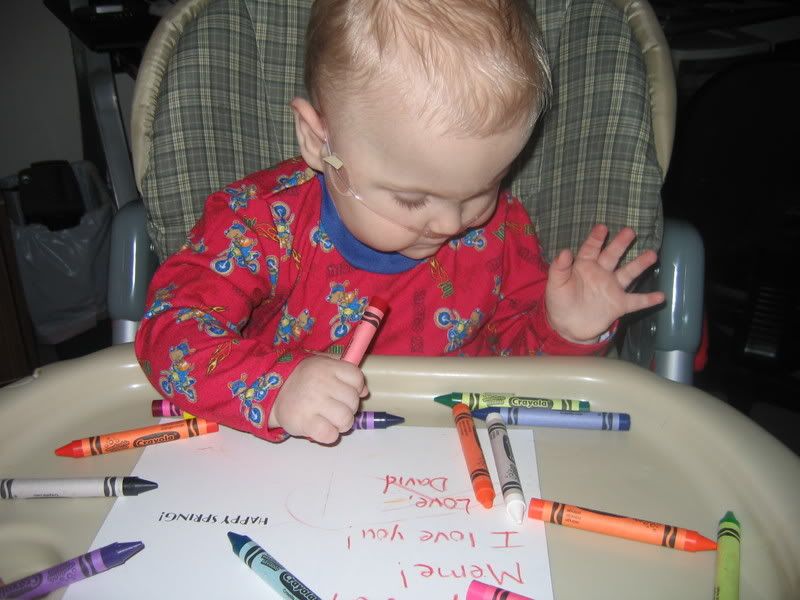 Can I eat them?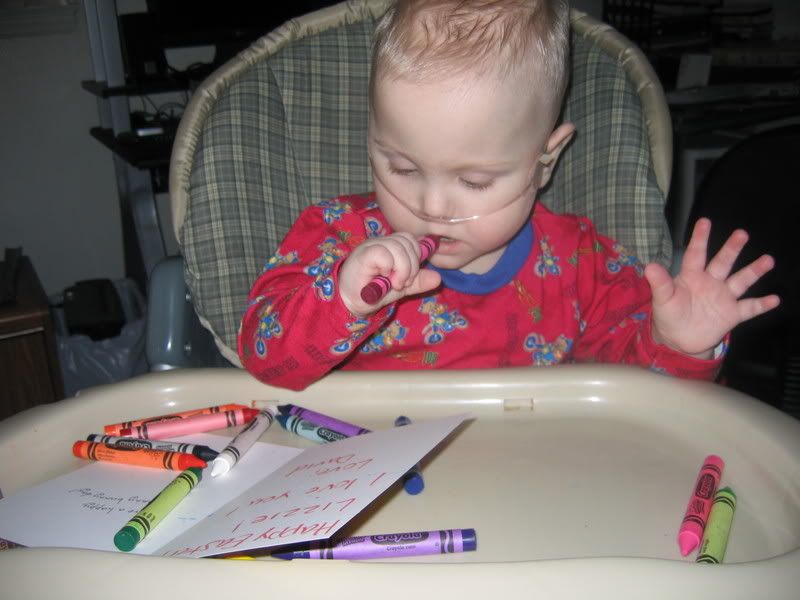 Look mom, purple!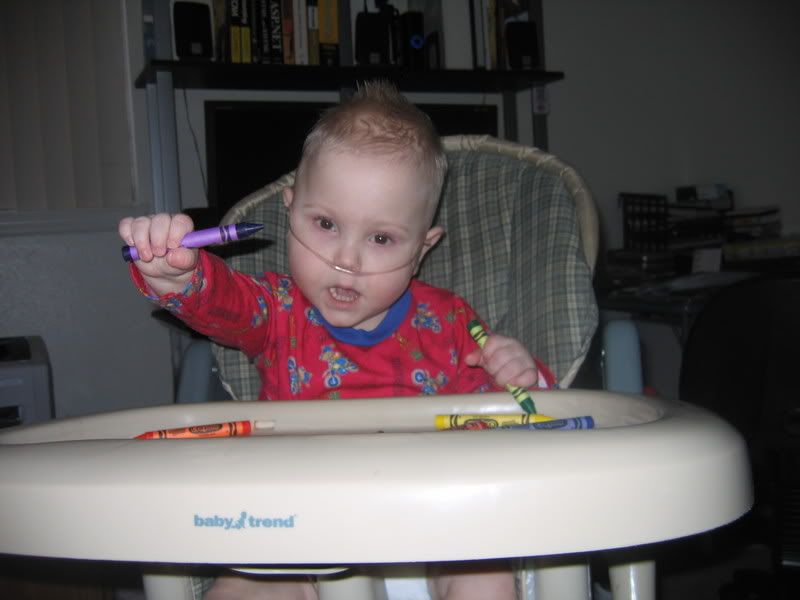 Then he tried to see how many crayons he could pick up at once.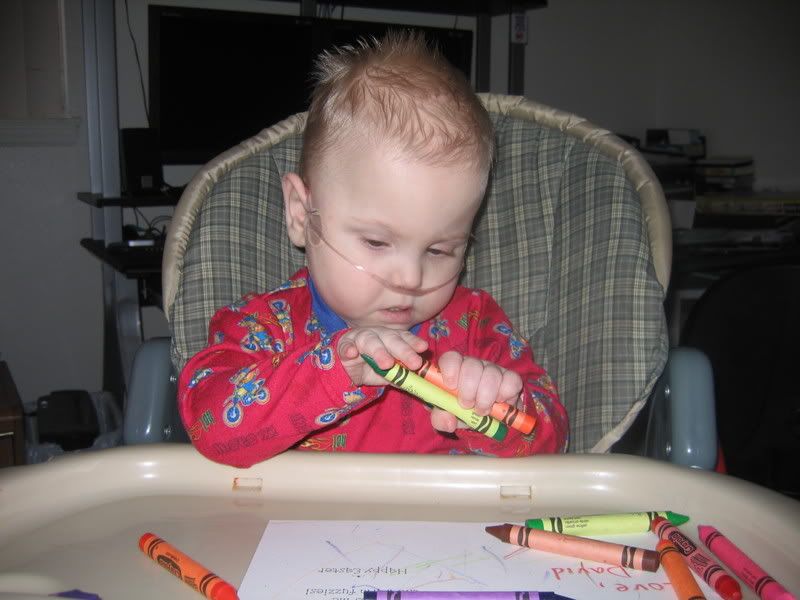 Here's Daddy's card - all finished!
(I helped him write this
)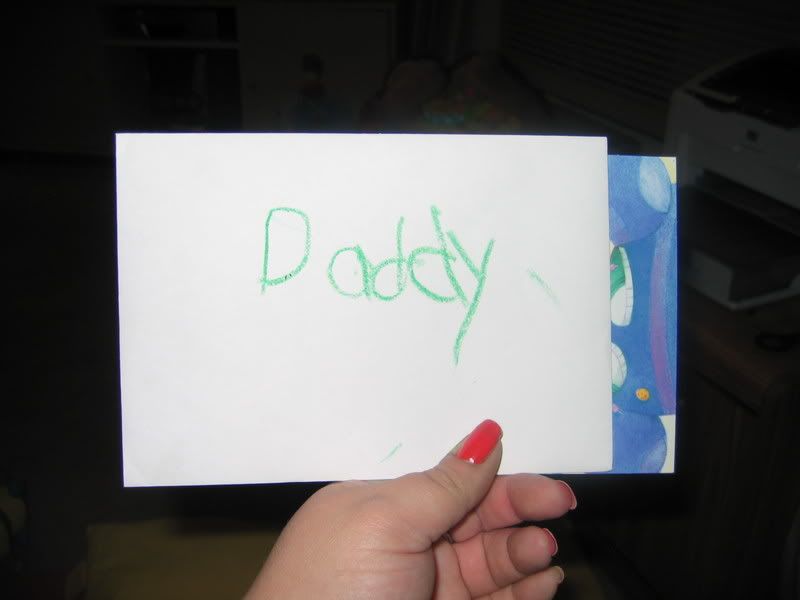 So pretty!