We really had a good time - even though my hands and right foot is discolored. David LOVED holding onto the eggs - except he thought it was fun to bang them together and onto other things.
Coloring on the eggs: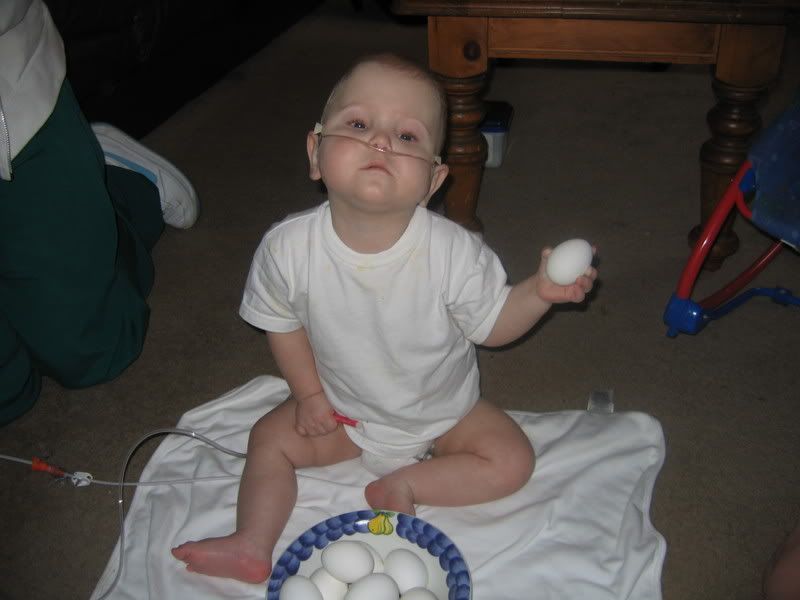 Just getting started
Banging them together.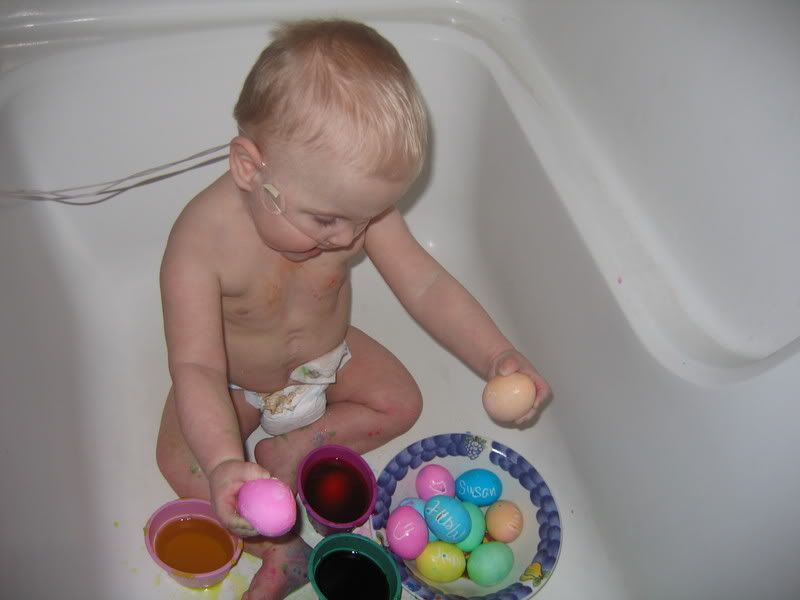 And banging them onto the bathtub.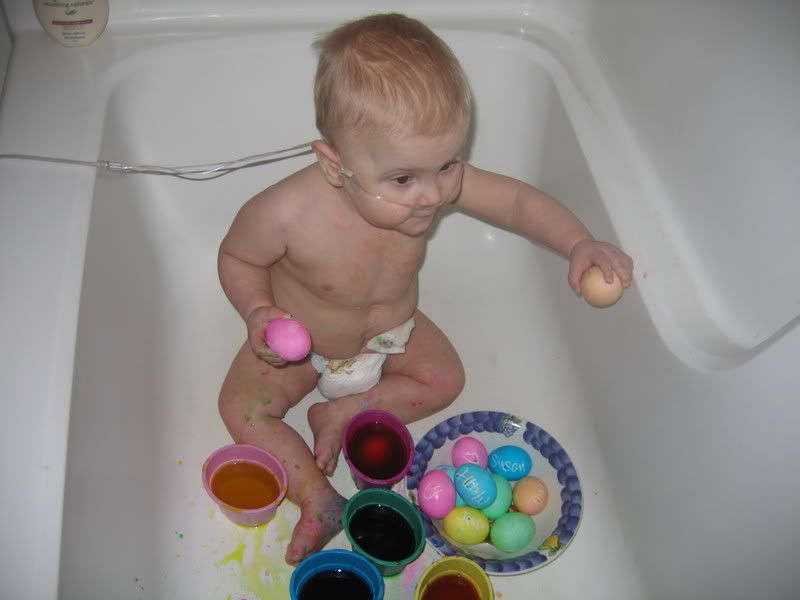 And now things get REALLY pretty.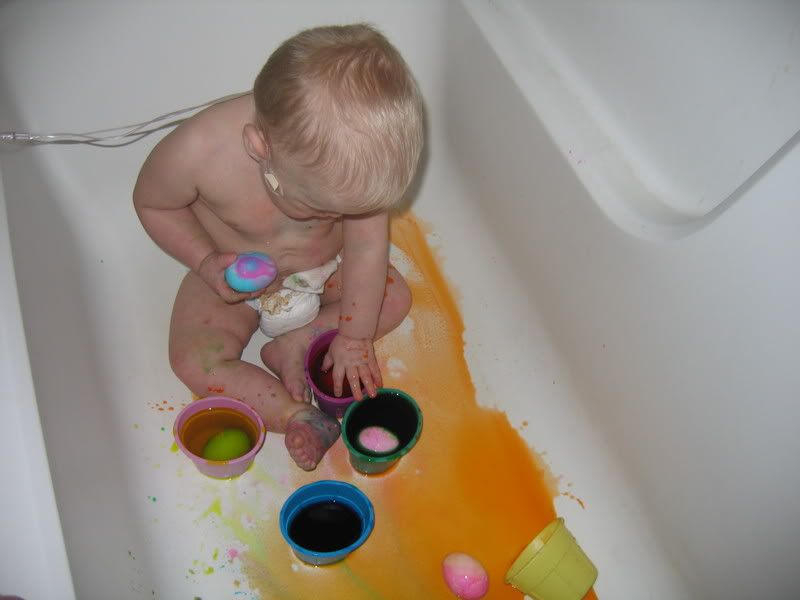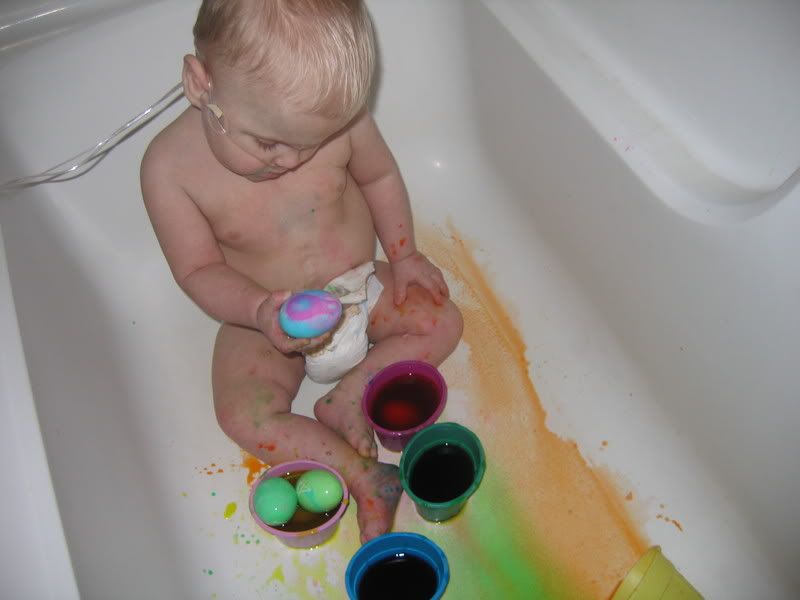 And, the surviving eggs.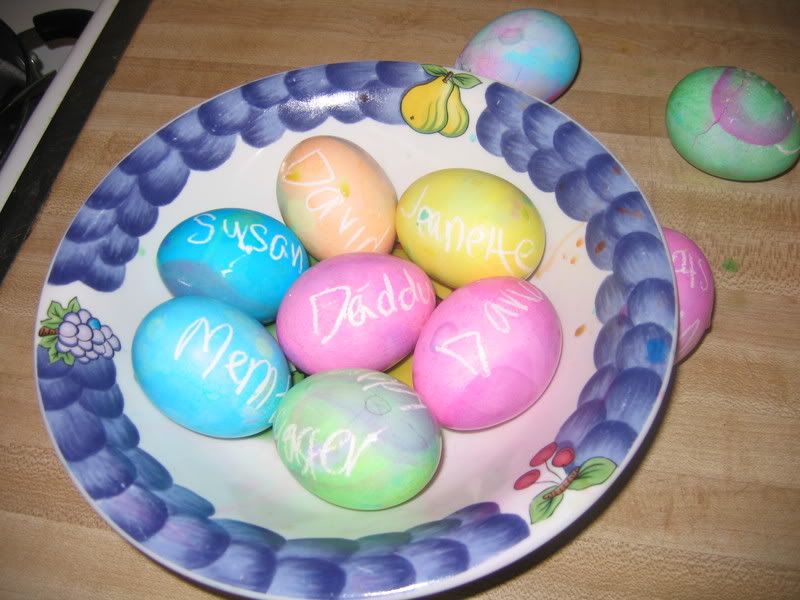 All in all, a fun experience. Stay tuned for Easter pictures.
Now I gotta go clean the bathtub HA!