David had physical therapy today. I love when I have the opportunity to attend these (alot of the time I am at work for them) because it makes me so proud of my little man!! Look what he can do now!!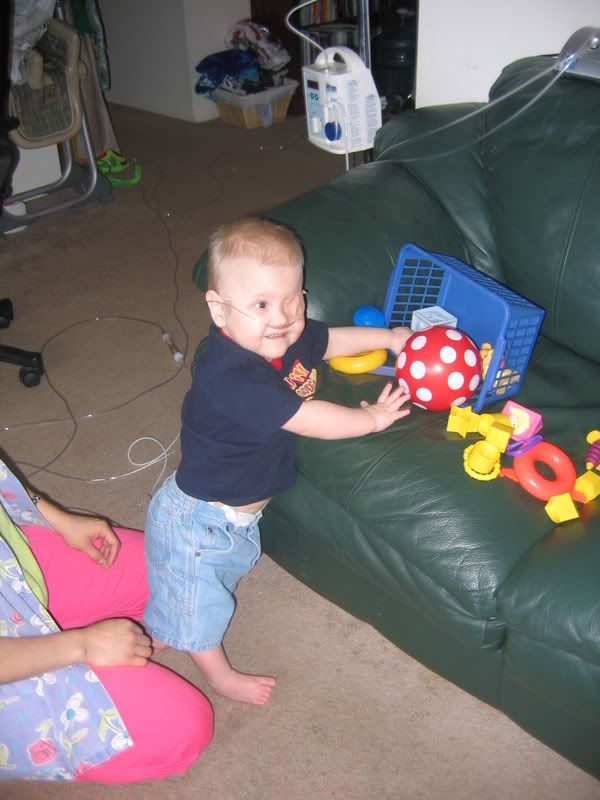 (the other woman in that picture is Julie - she's our new ECI coordinator. She's super nice, and I think I'm gonna really like her.)
In fact, I was telling Linda (the physical therapist) how relieved I will be once I *KNOW* for sure that he'll be able to walk one day - I said "I've always thought he'd be able to walk one day, but I never know how much of that is denial or wishful thinking" - and she told me that even though she's not supposed to say this, she's almost positive that not only will he be able to walk, but in a few years you won't even be able to tell that anything was ever wrong
Anyways, that was great to hear. I hope she's right.
David is learning new positions that not only stretch his muscles, but also build his core strength. Here he is, kneeling up.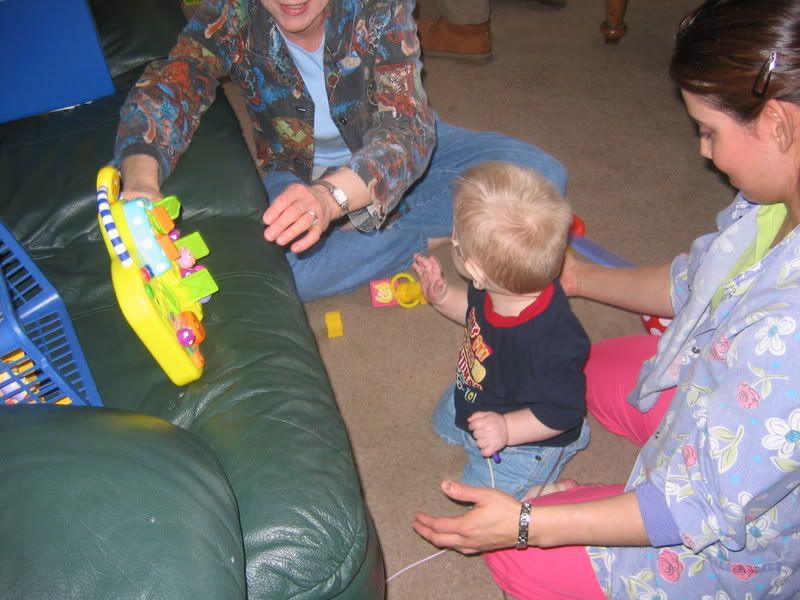 And squatting - he sat like this for a really long time!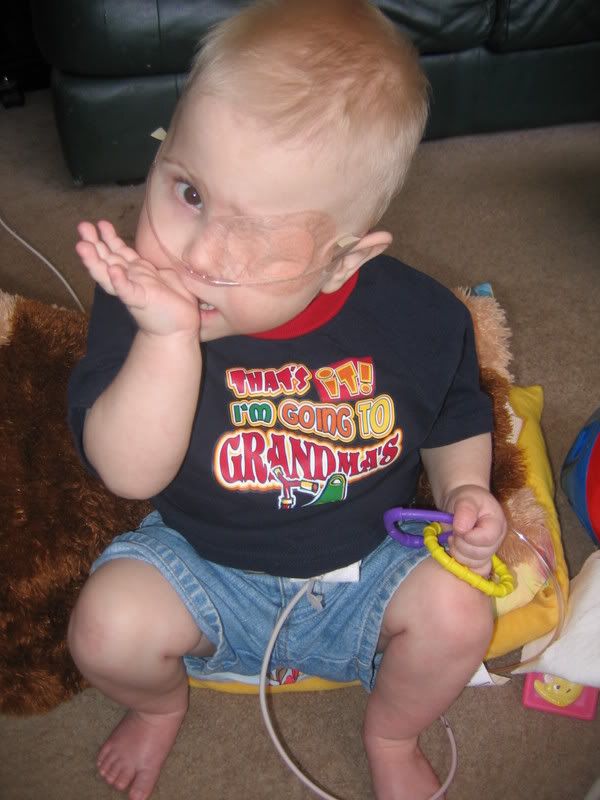 David and Linda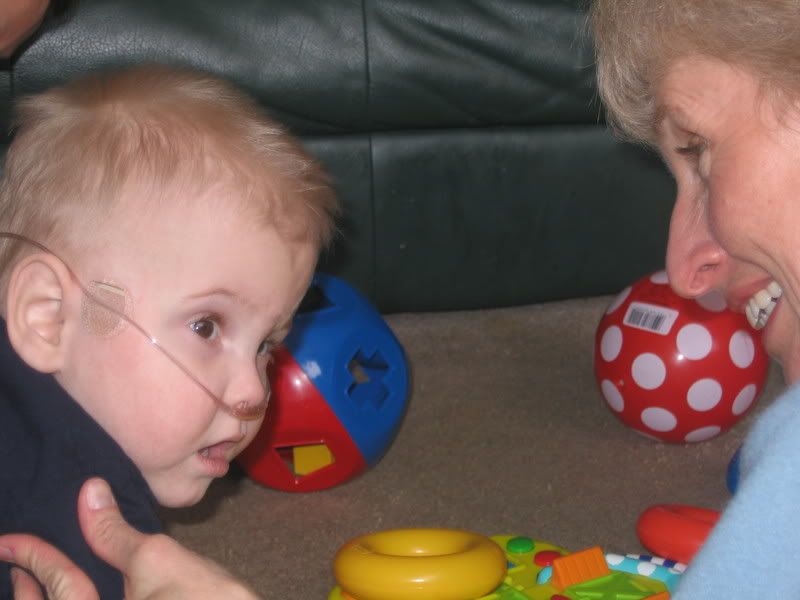 And David and Maria (the nurse we had today)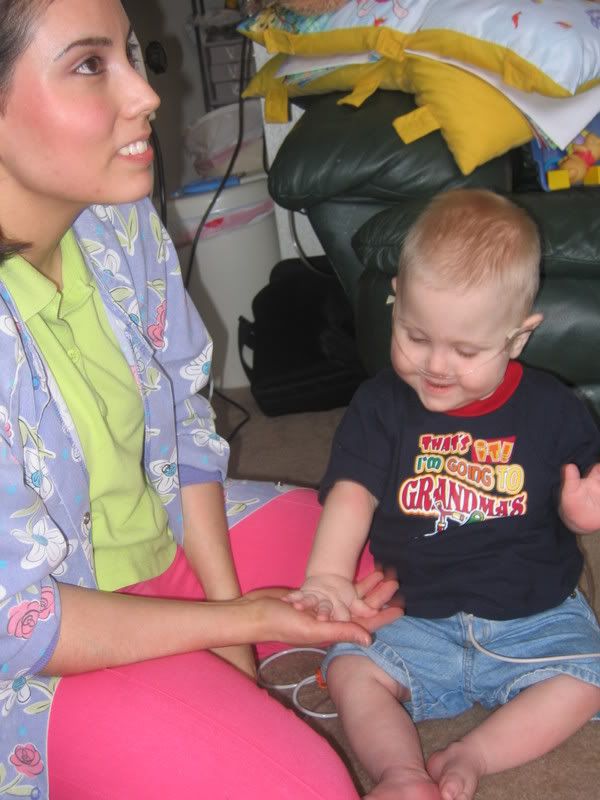 Also, I had the plaque made for Dr. Chavez. If all goes well, and there are no RSV babies in the hospital, we'll go up on Thursday and give it to her. I think it turned out beautifully.