Here's the pictures for physical therapy this week. Linda (the PT) is always so impressed with how good David is doing. Here are the pictures.
Playing with his toys on the couch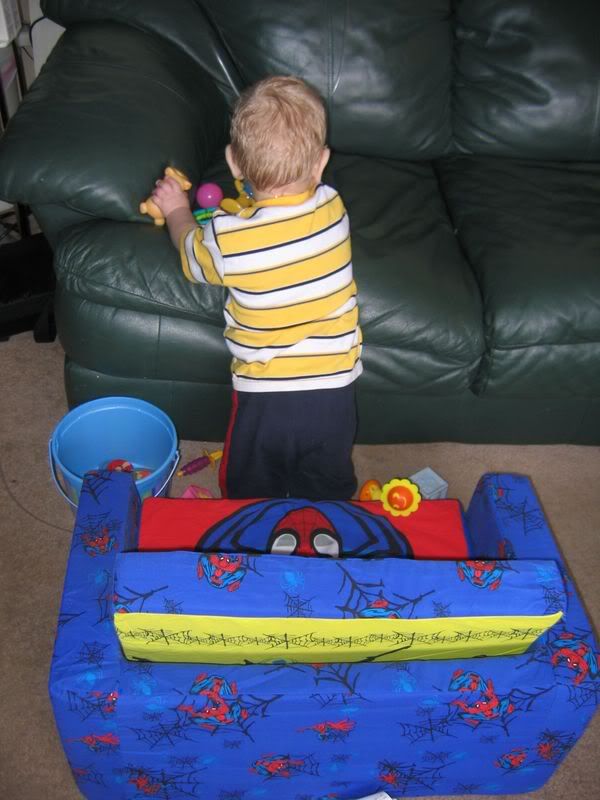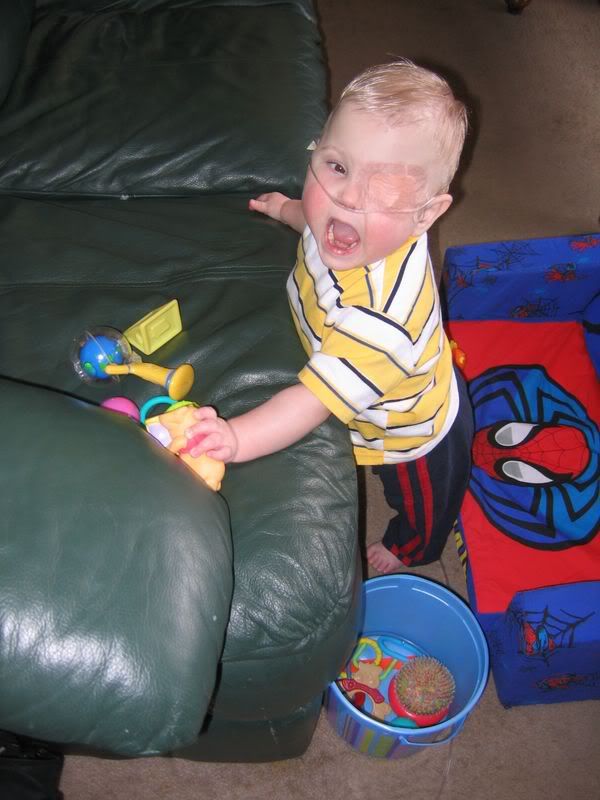 Looking over the back of the couch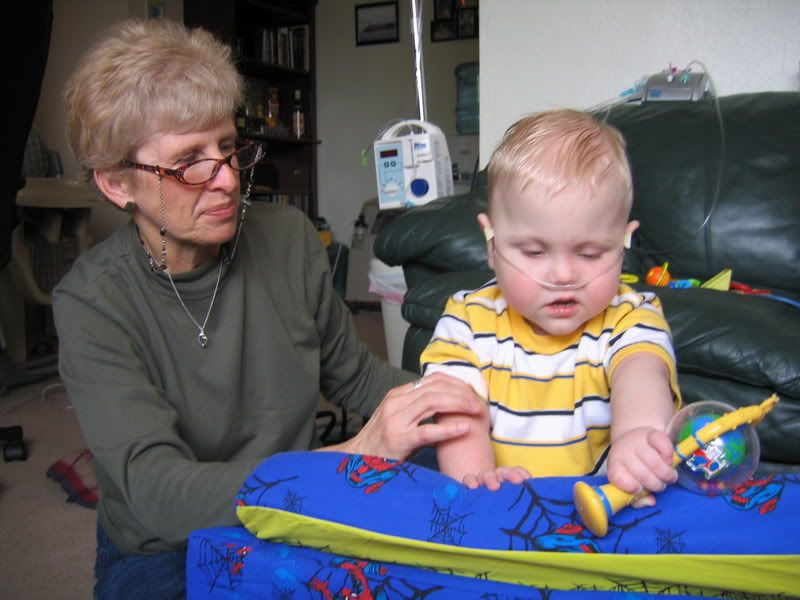 More balancing/trunk exersizes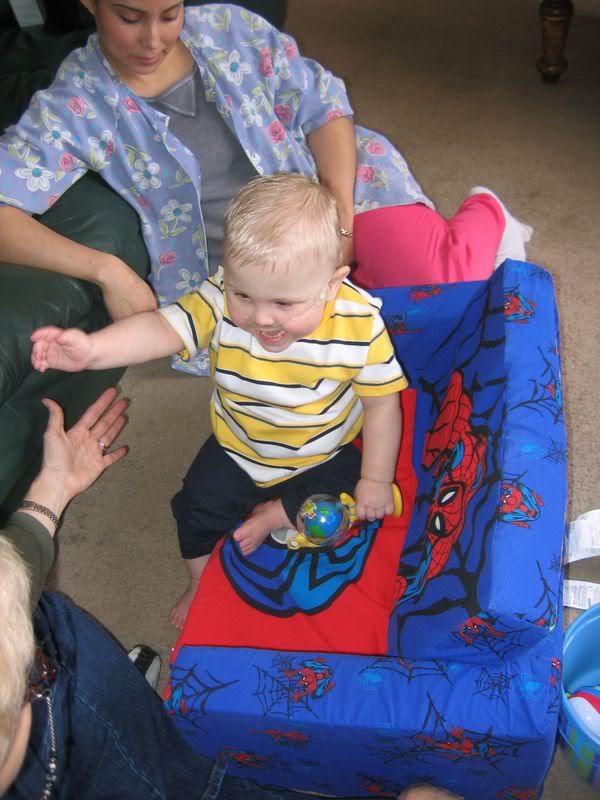 Yay!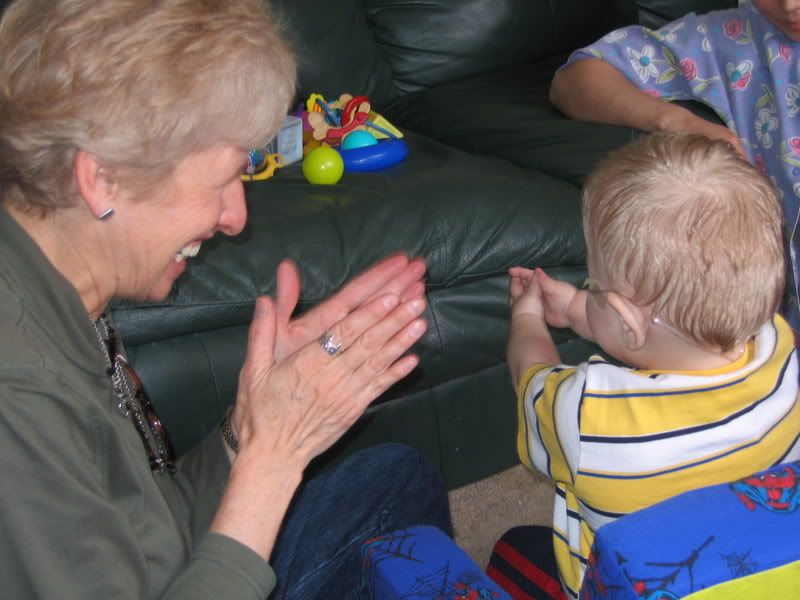 He's so cute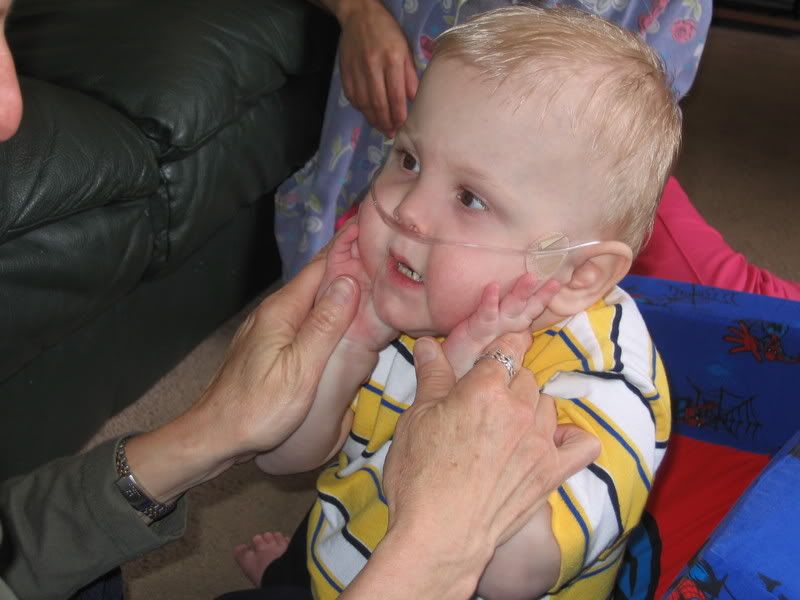 David gave me a fat lip the other night! I was lovin on him before bed, and he reared back his little head, and the WHAPPED me in my mouth with his forehead.
I said "OW! David!"
He looked at me all scared, then leaned in and kissed me.
It made me all better.
But it was a little swollen.
We went to the discovery center Wednesday and had a good time. Meme met me out there to help me while we looked at everything, because our nurse is out.
Here's Angie and Annette, the PT and OT therapists.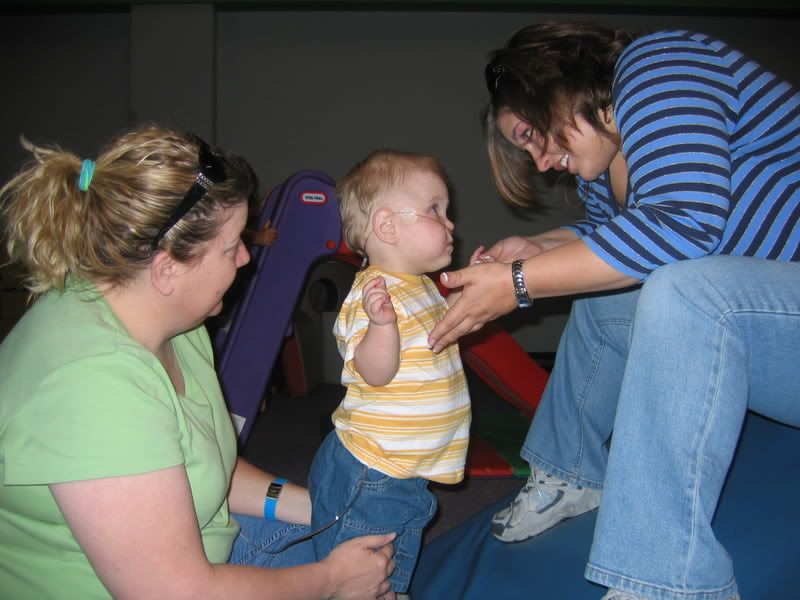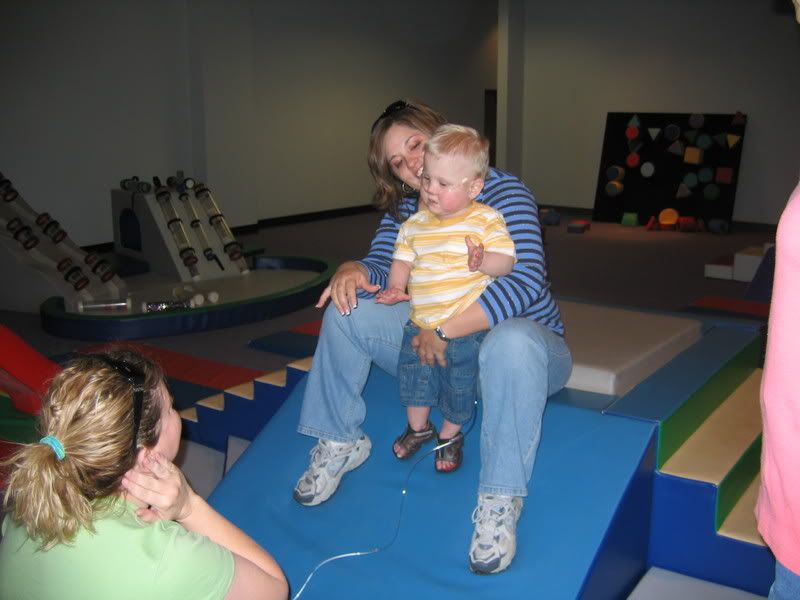 Wheee!! David kinda liked the slide this time!
Riding on the firetruck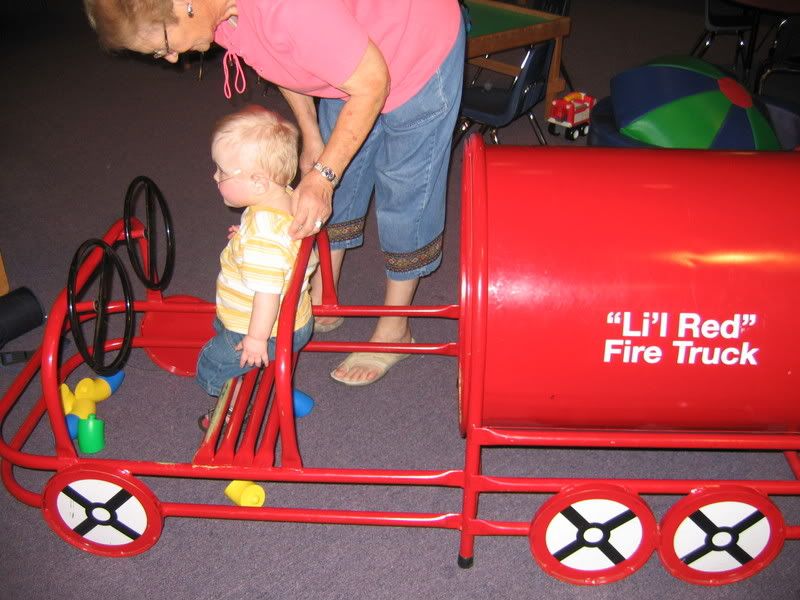 Learning about dinosaurs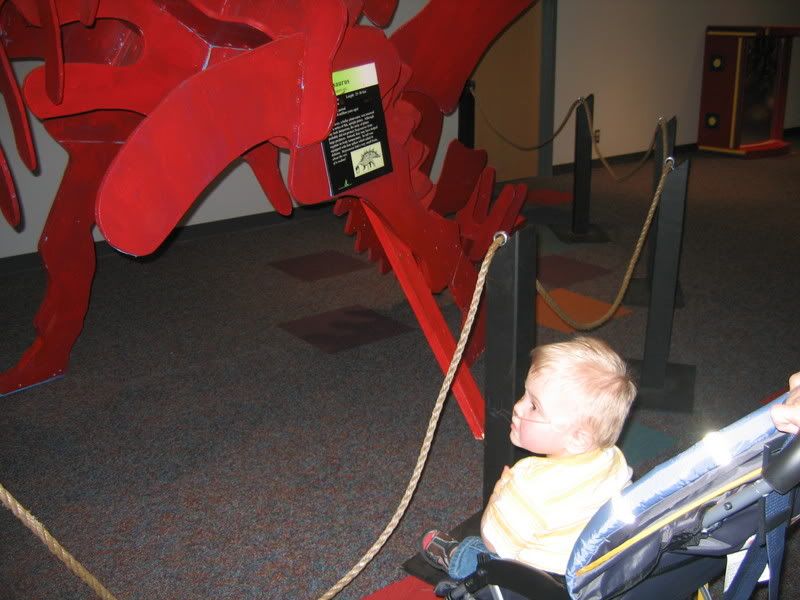 Bubbles!
All pooped out.
Here's some pictures from the fish exhibit - it's my favorite.
A really yucky spider thing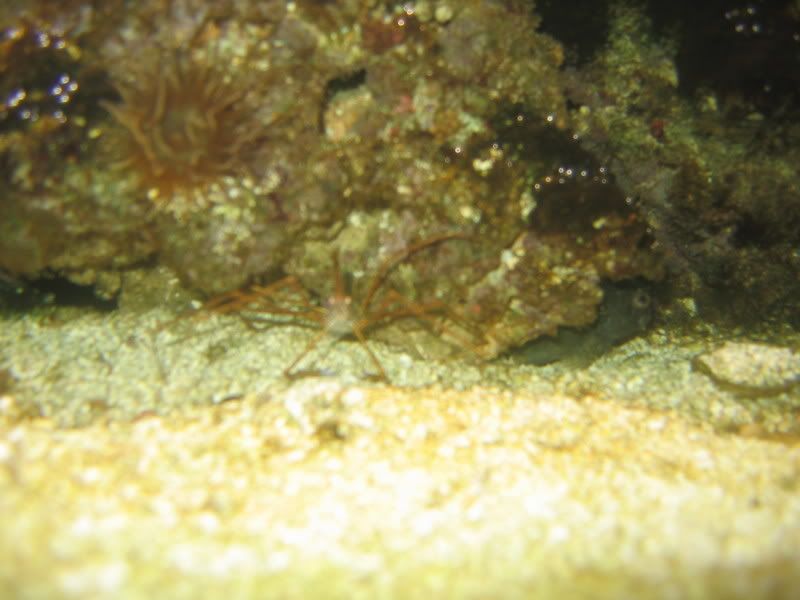 Nemo!!!
A zebra eel.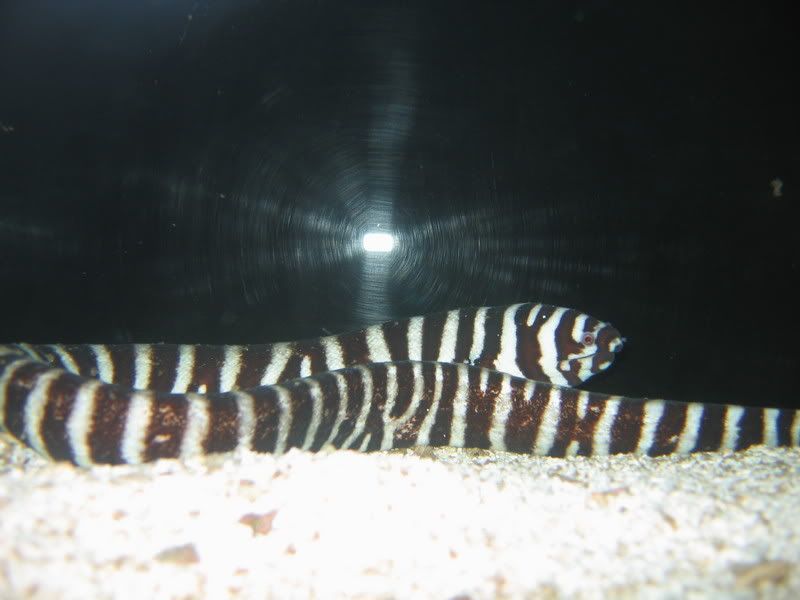 That gross eel from last time. Turns out they're aggressive.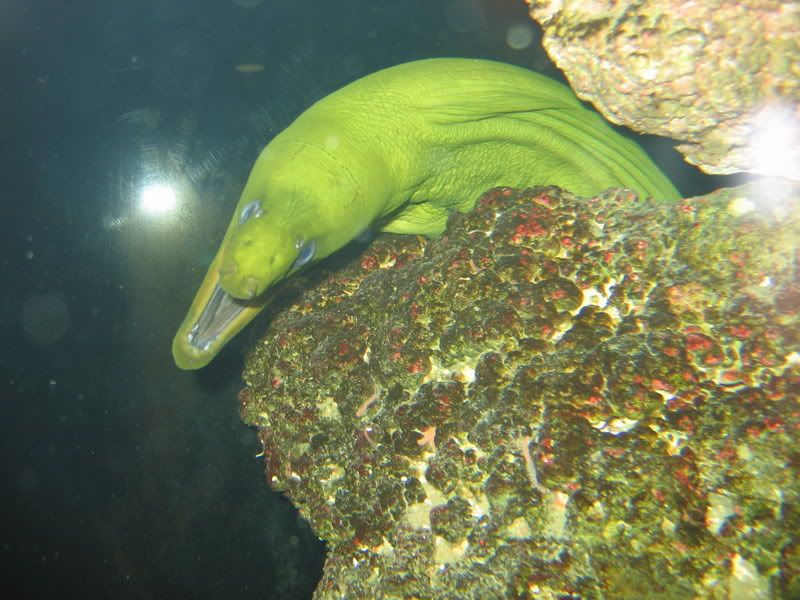 A shark!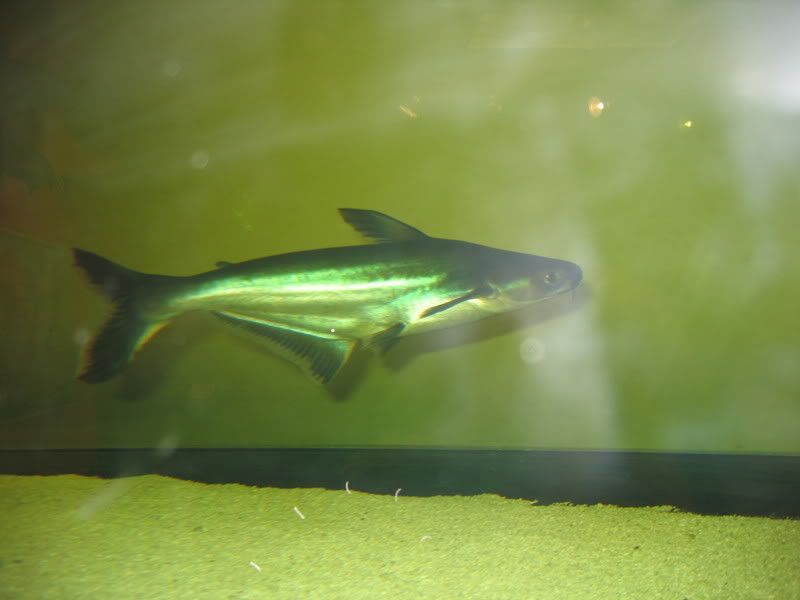 Beautiful fish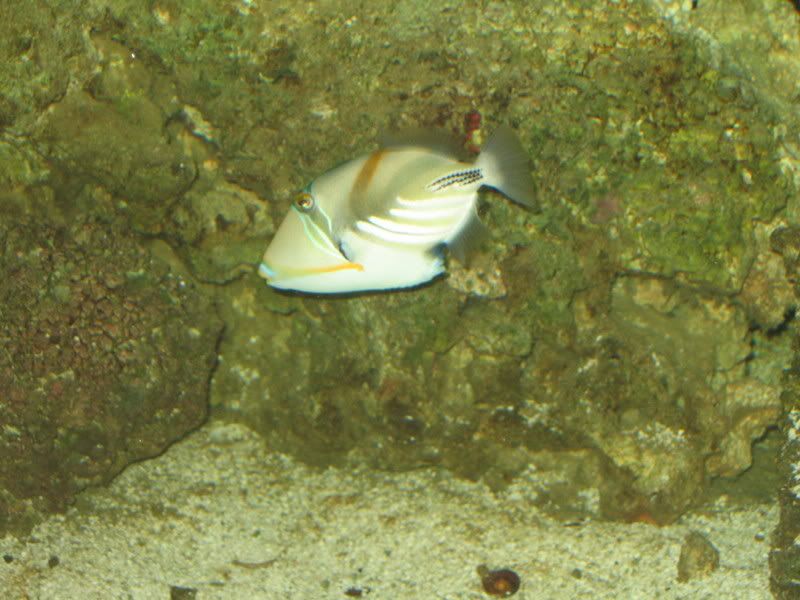 And... a turtle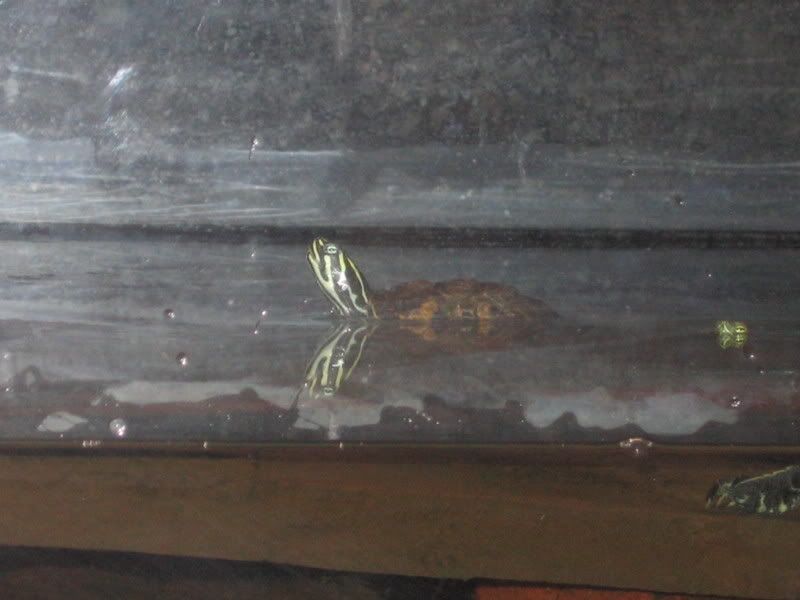 We gave David cheerios for the first time the other day. It was so cute! He hasn't quite mastered the whole "pincher" grab yet.... so he's so funny trying to pick them up. Then, once their in his little fist, he can't figure out how to put them in his mouth.
He did pretty, good though - and I figure it's good practice.
My Mother's day was pretty good. Here's how it went:
Well, it started out a nice, sunny day.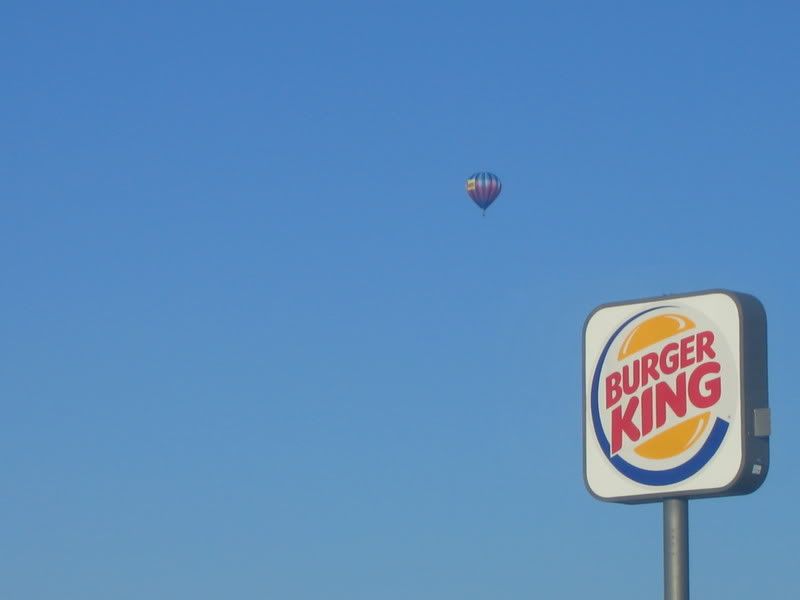 We had some cheetos for lunch - and David ate really good! He probably ate around six cheetos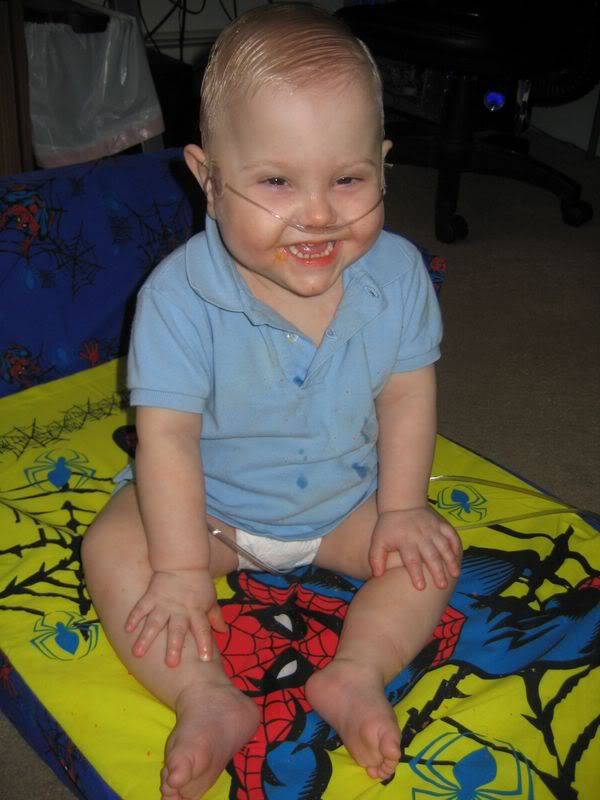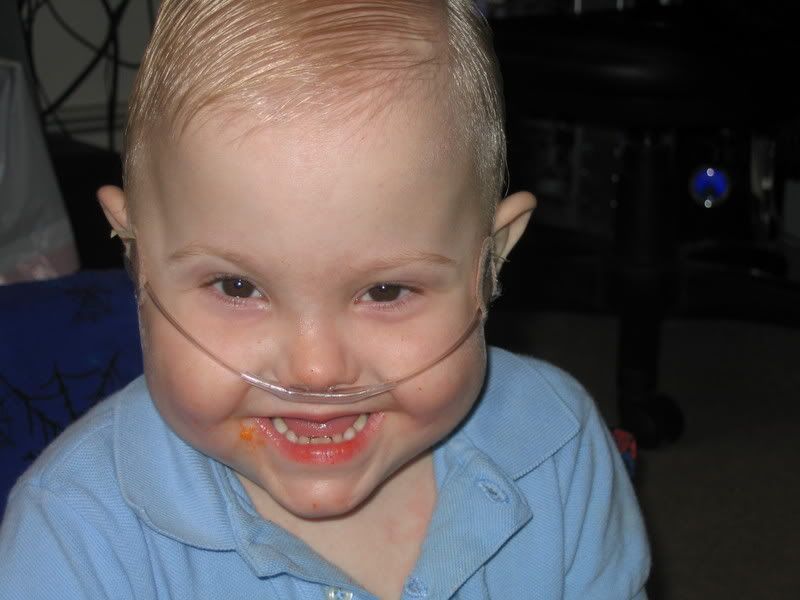 Then I decided that David should sign the Mother's Day cards for everyone. At first, it was nice. David was playing really well.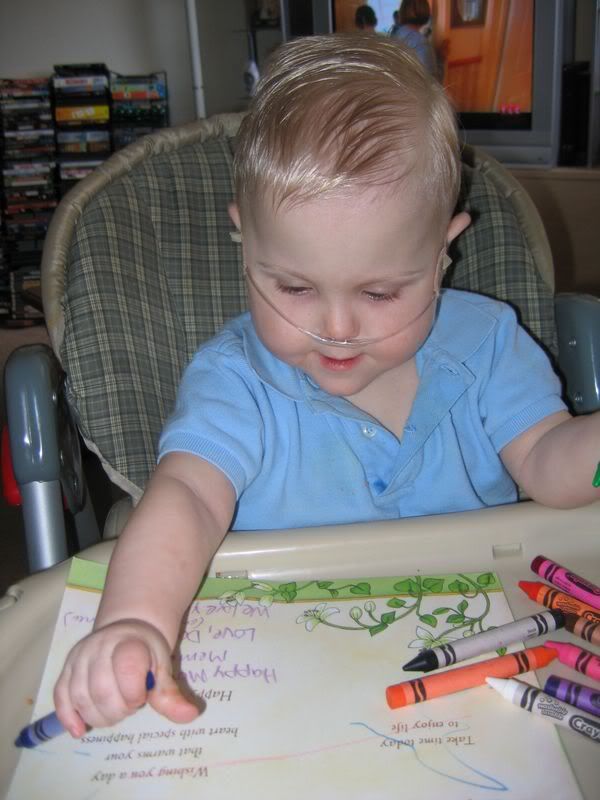 Suddenly, an idea formed in David's head.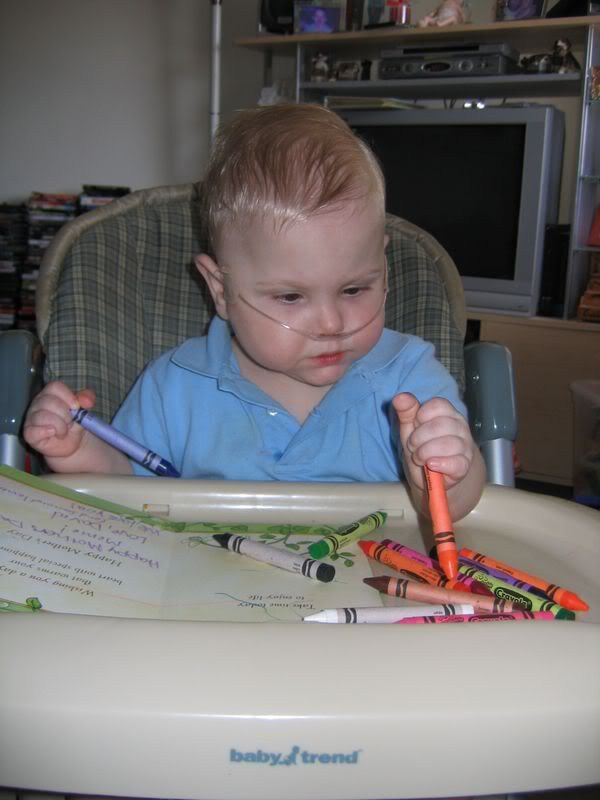 Just when he thought I wasn't looking, he acted on his plan. He used the old "black for orange" switch.
Oh! But Mommy was too quick for him! Busted!!
He begged for the crayon back.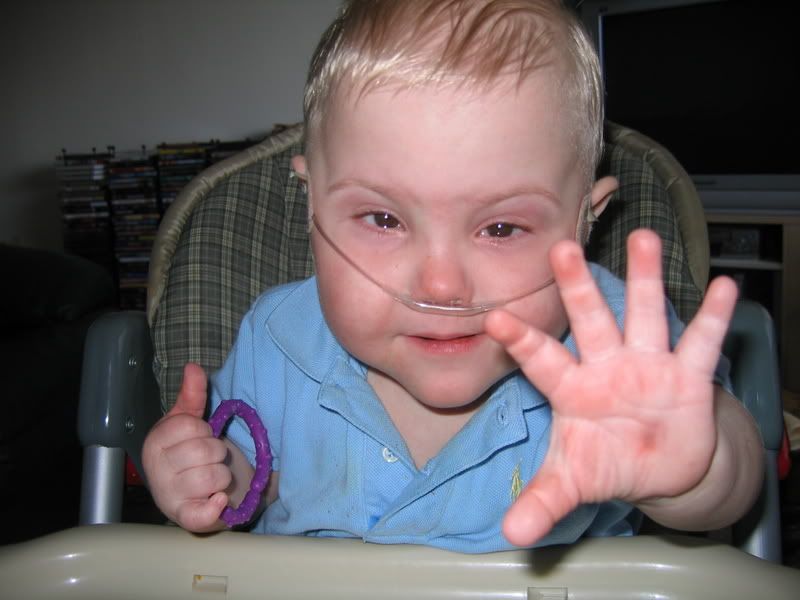 Finally just said screw it.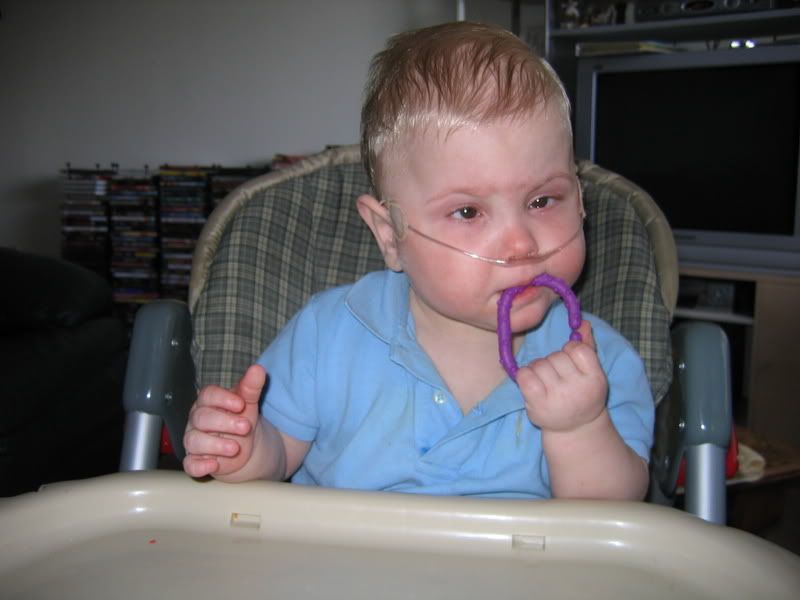 That poor crayon.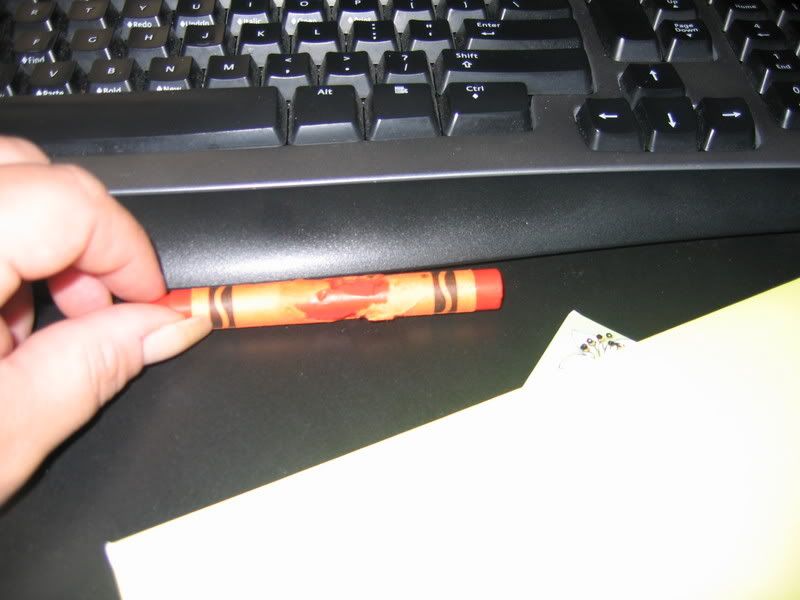 Well, I finally changed David's carseat around to face forwards, but now I have a problem.
I watched
this video
again
and now I think I'm gonna change it back.
Cat's here, Cat's here!!
Anyways, we went out to eat at a little place called Montana Mikes.
David coloring before dinner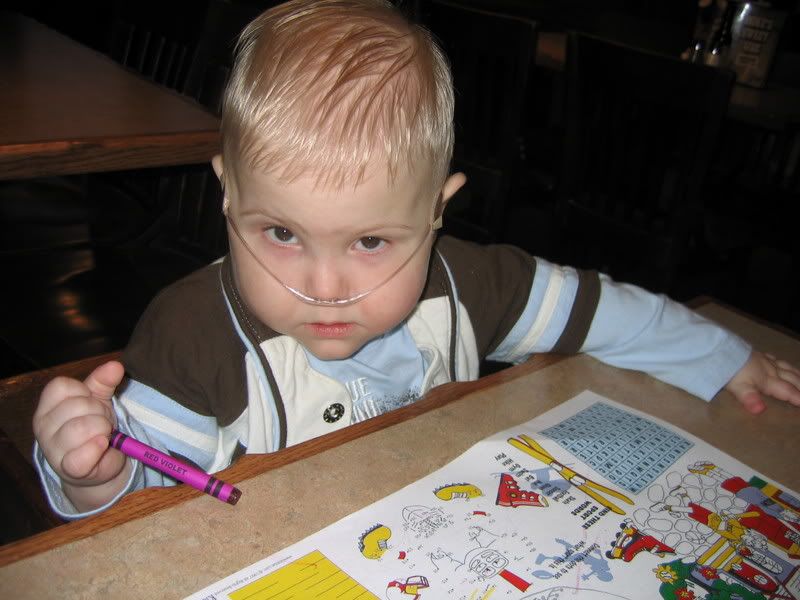 David and Jordan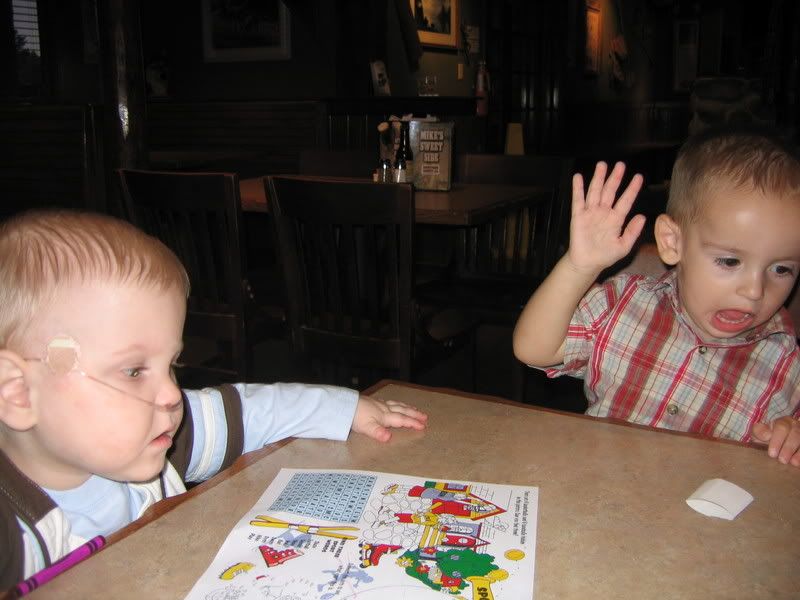 David LOVES ranch dressing!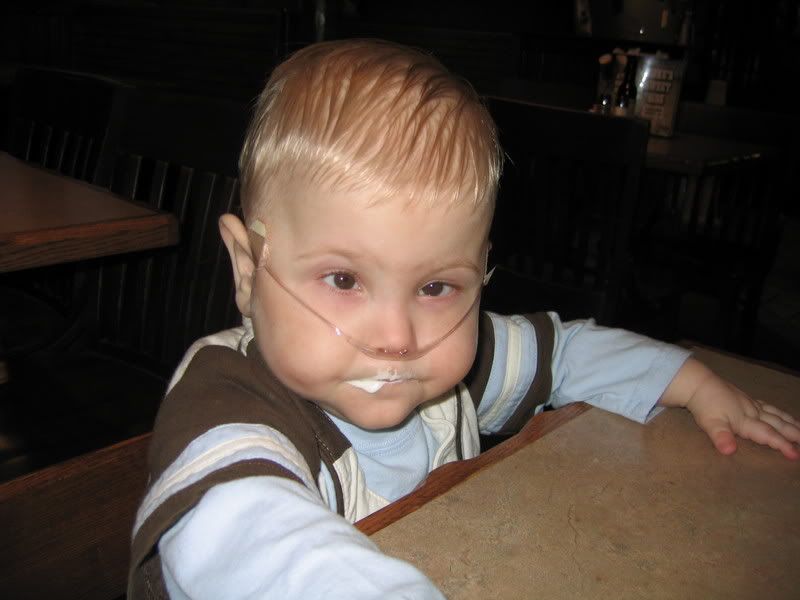 Then, we came back to my house where we played for a little while!
Jordan found all kinds of toys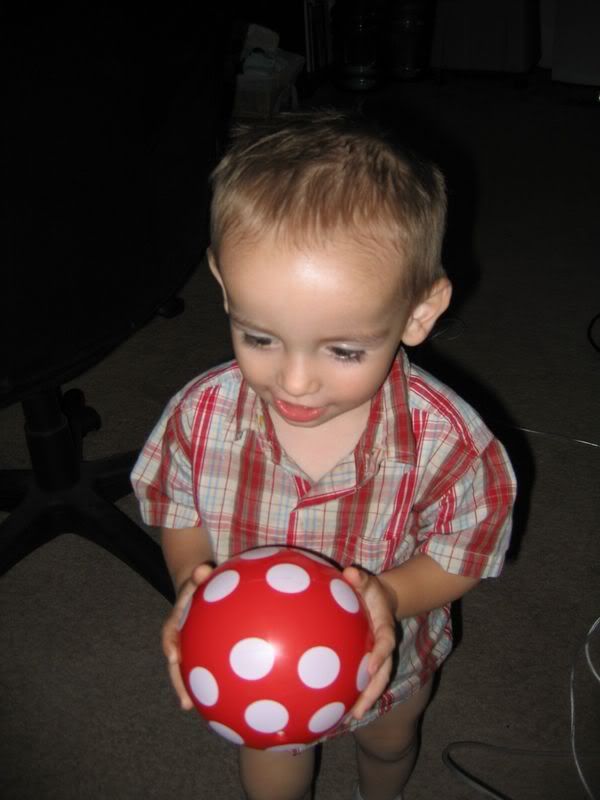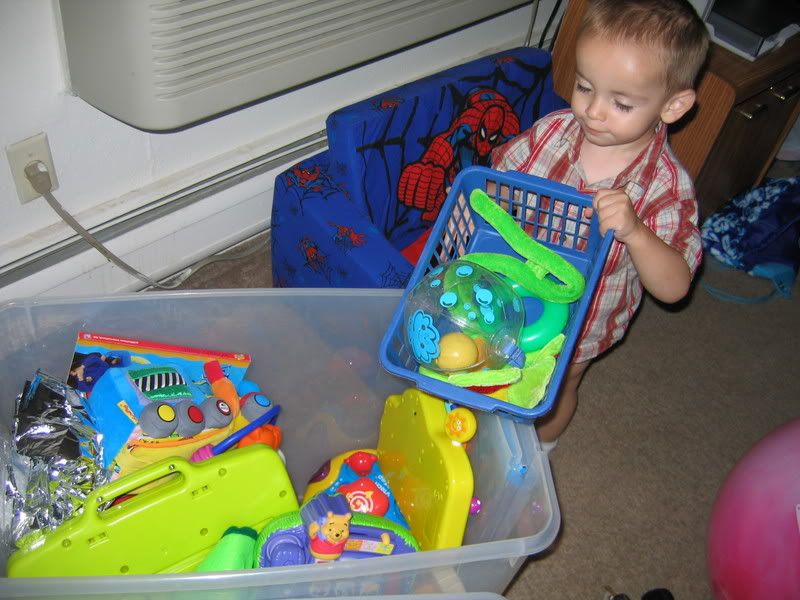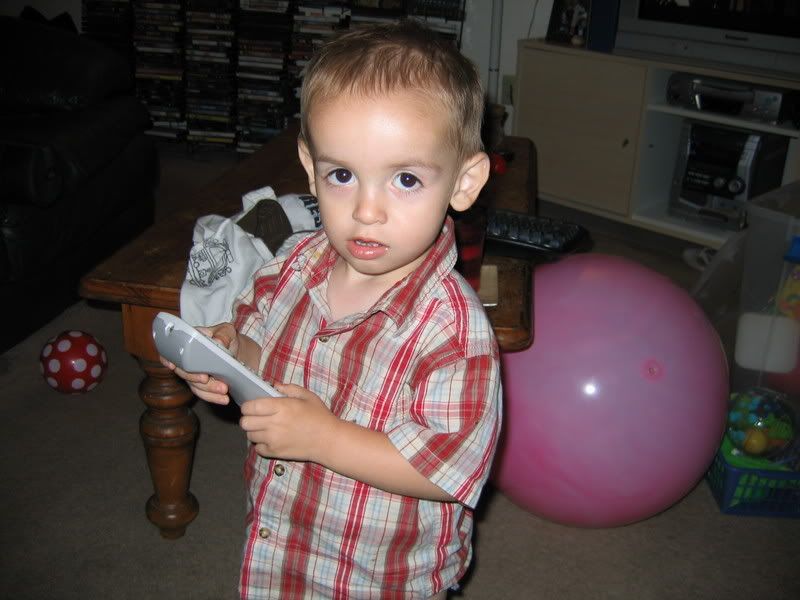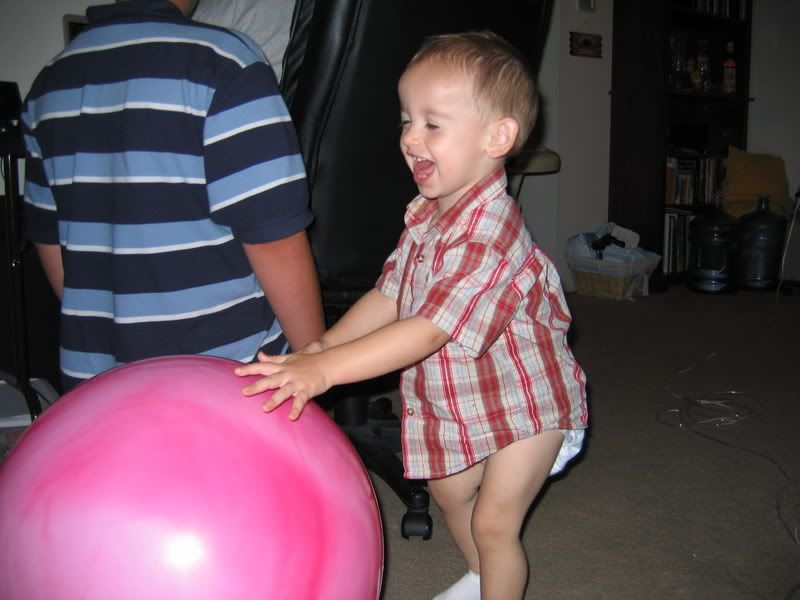 The big kids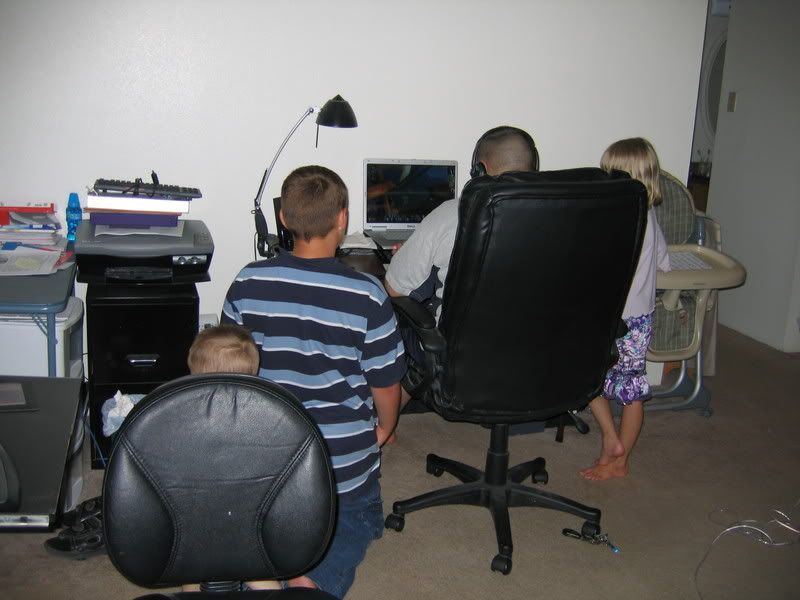 Jordan and David playing together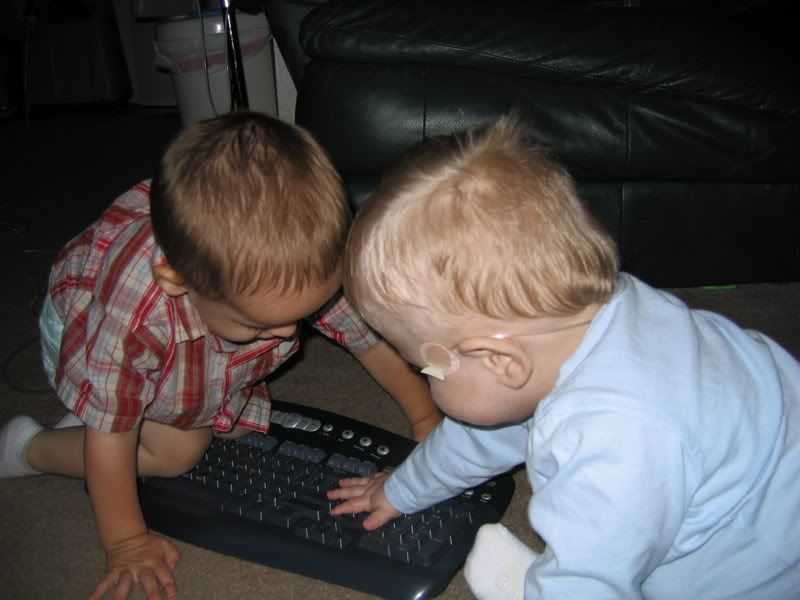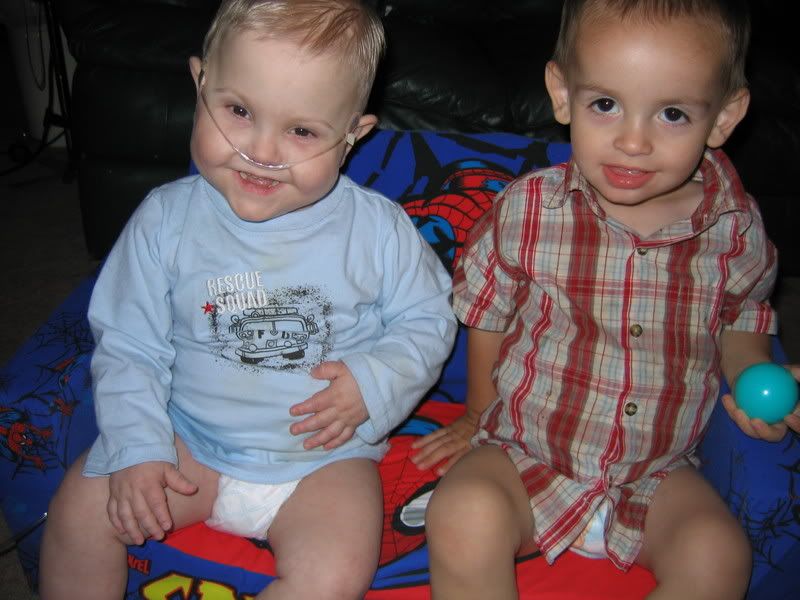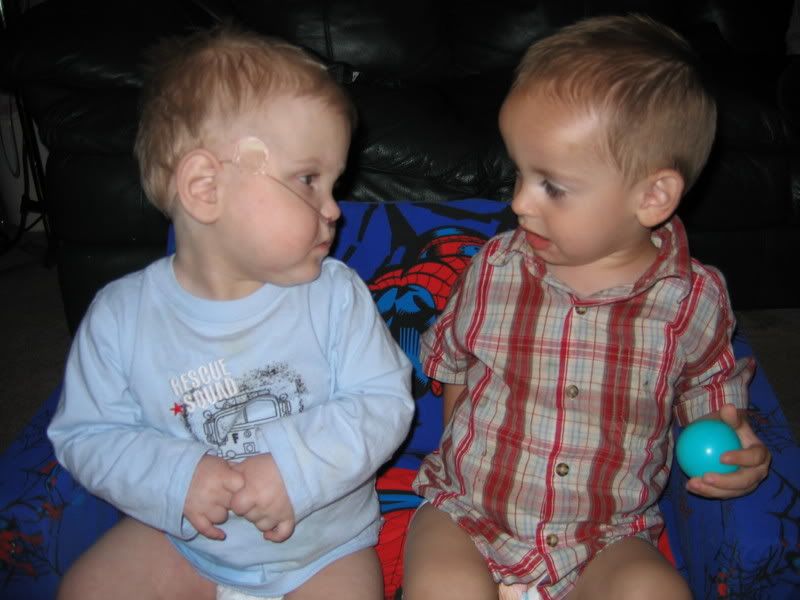 By the time everyone left David was exhausted! Caitlin was giving him goodnight kisses and David fell asleep on her shoulder!