So as a continuation from last weeks post, here are the remainder of the pictures from Cat, Dana, and Cindy's visit!
Sporting a mohawk before we left for lunch on Saturday
Dozing at the table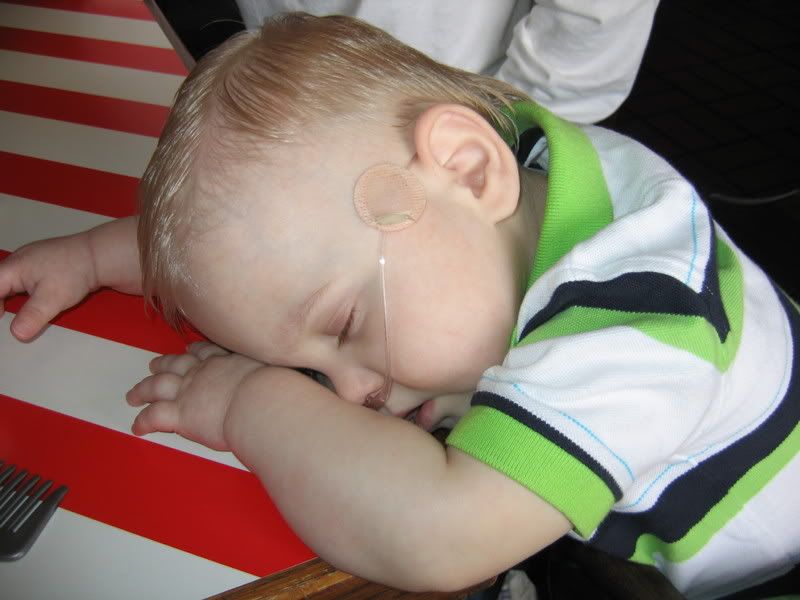 And Cindy & Dana and David (still sleeping
) !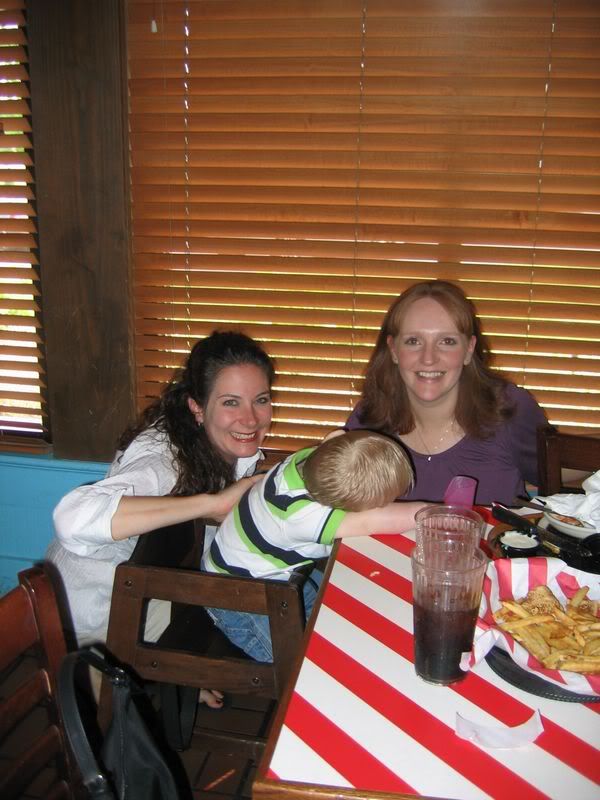 On Sunday after lunch we headed back to the hotel room and just kinda hung out and chit chatted for a while. It was really the first time that Cindy & Dana got the opportunity to spend time with David - he slept through lunch the day before.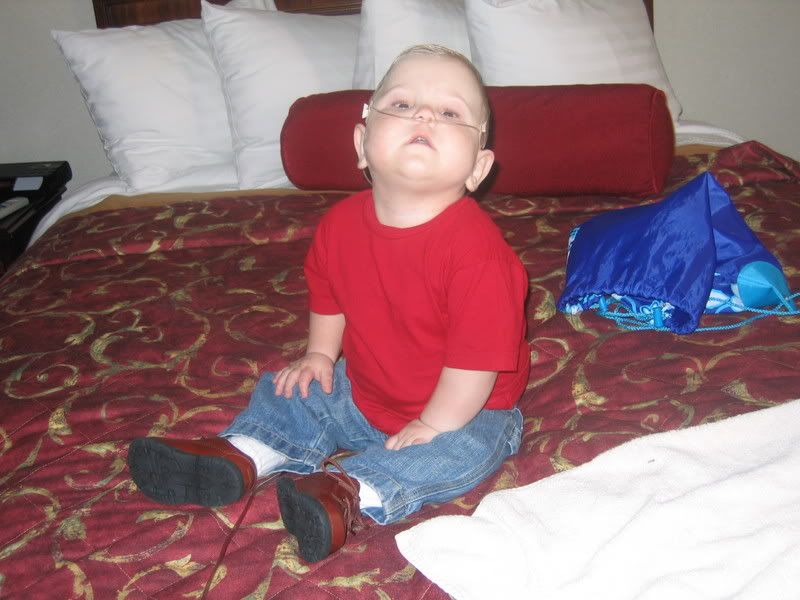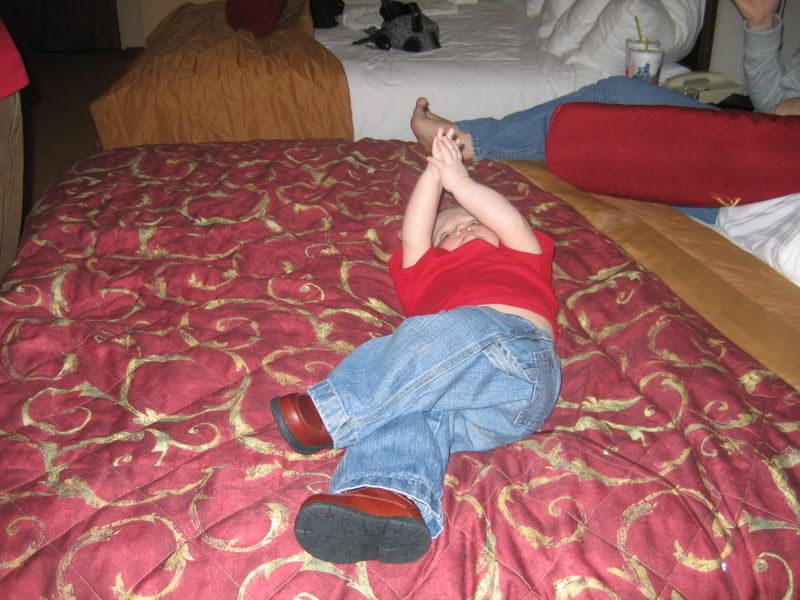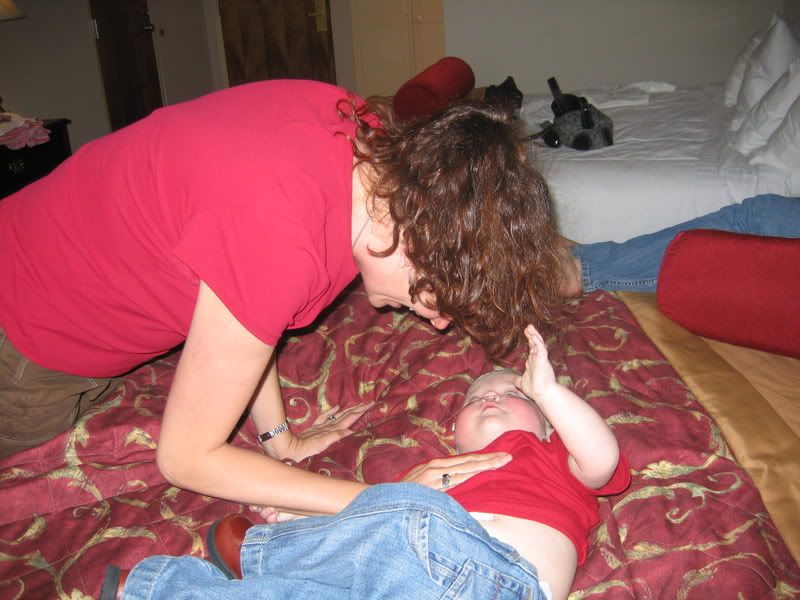 Monday night was awful.
First, David broke his mickey button and spilled the entire contents of his stomach all over the bed. (gross, I know.)
This was about midnight.
So, I go in there, change his sheets, clothes, and diaper. Then I give him his medicines and lay him down, hoping he'll go to sleep.
About thirty minutes later, right as I'm about to go to bed I go in there and he's pulled the med port open on the tubing, which again spilled the entire contents of his stomach all over the bed.
So, again, I go in there, change his sheets, clothes, and diaper. Then I lay him down and tell him to go to sleep.
Well, when he pulled that open and spilled the contents everywhere he also spilled his medicines everywhere.... but it's not like I can give them over again since I don't know exactly what spilled and what didn't, and I don't want to overdose him.
So, I'm thinking the clonodine is one of the things that spilled out because he was awake on and off ALL NIGHT LONG.
I'm also thinking that the levsin spilled out because he woke up at 530am puking... so again, I had to change his sheets, clothes, and diaper.
I was sooooooooooooooooooooooo tired!!!
David's new trick:
He's learned to turn himself around while sitting.... this took like 30 videos to catch because he was tired, but he was turning all over the place earlier!!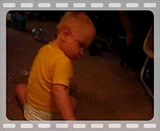 I keep looking at him, thinking he looks like such a big boy.
Did you know that we have two months and seven days till he turns TWO?!?!
This is an amazing comparison:
August 2005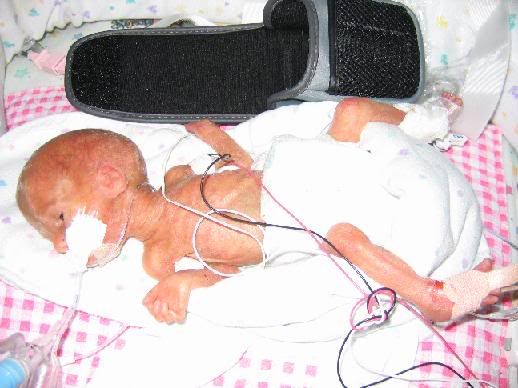 January 2006 - same camera case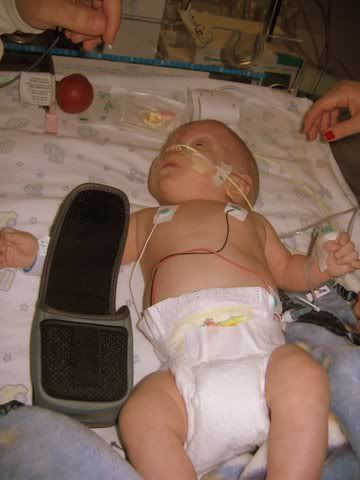 Earlier this week - same camera case (if you can even find it
)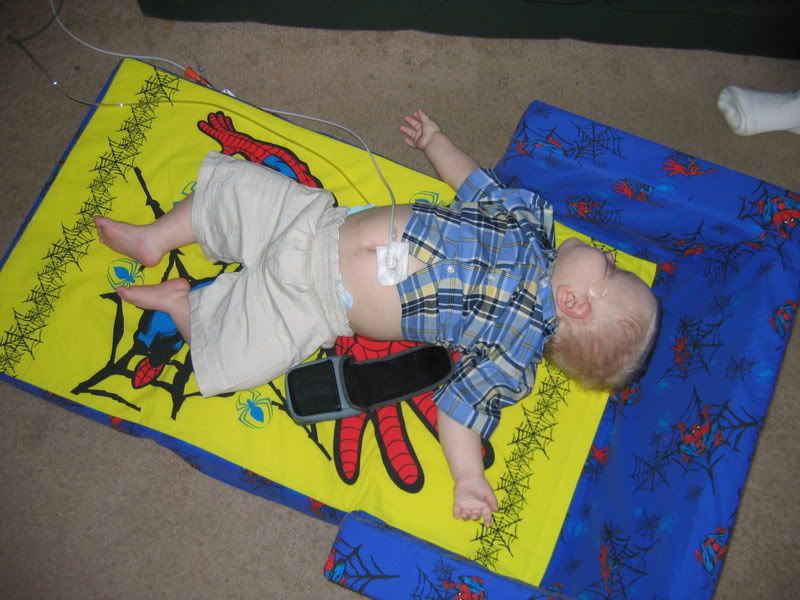 Well, it happened. David bit me.
I knew it was bound to happen eventually... he kisses with an open mouth, and I can always feel his little razors on my skin... and he bit down... on my cheek.
And here's some more pictures from the week: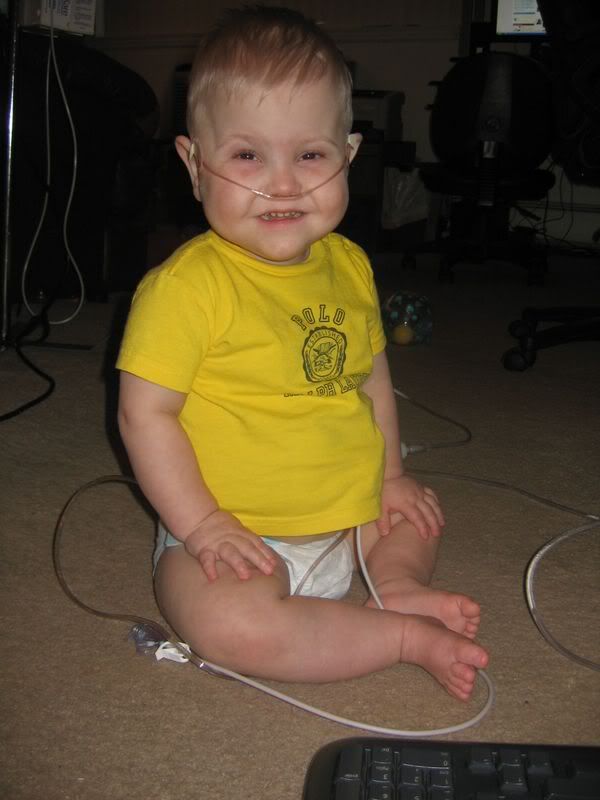 Annette came (she's the occupational therapist) We had fun on the pink ball.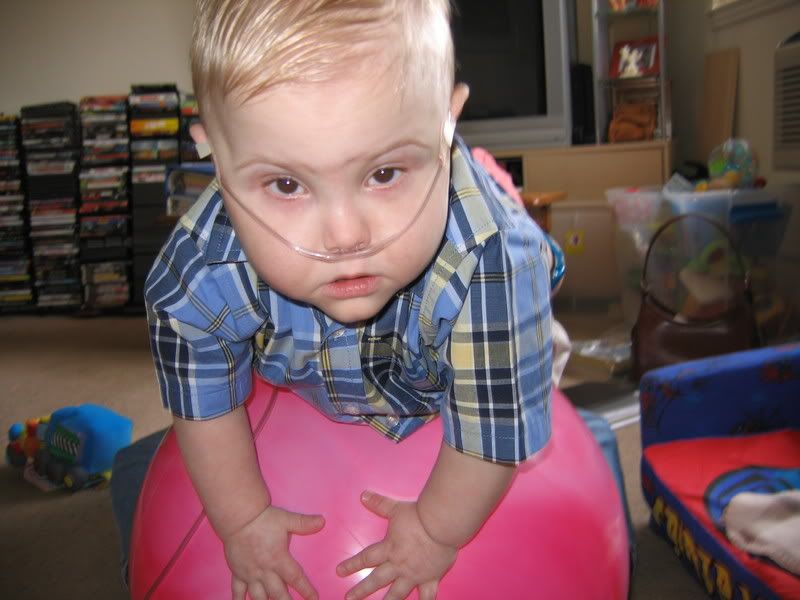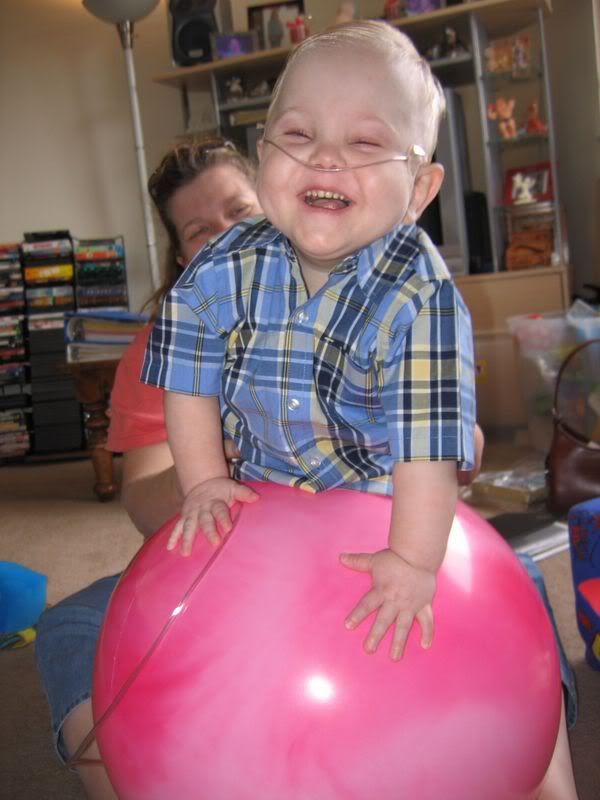 Check out his new outfit - I had to go buy him all new clothes this week - he's outgrown almost everything! (ok ok, I didn't HAVE to... but I wanted to.
)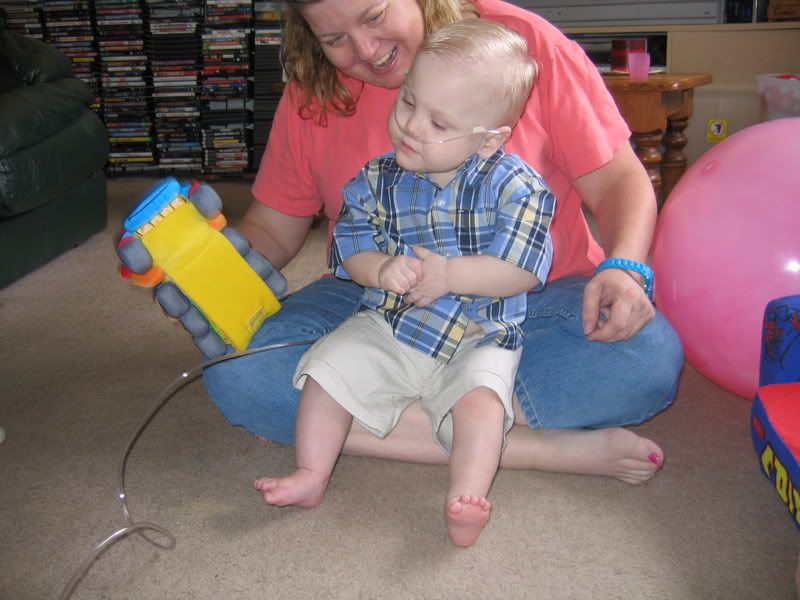 He thinks he can chill during therapy.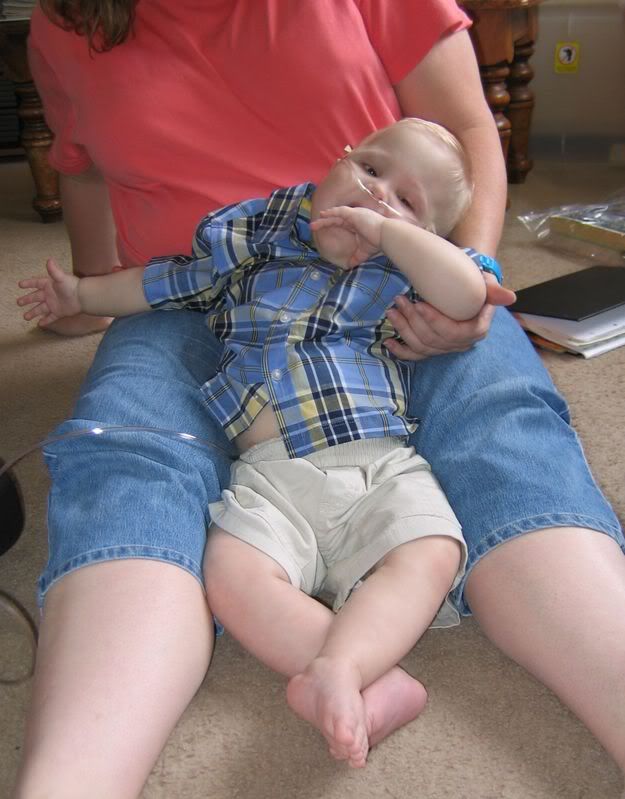 Annette was making him turn around in circles to get the keyboard!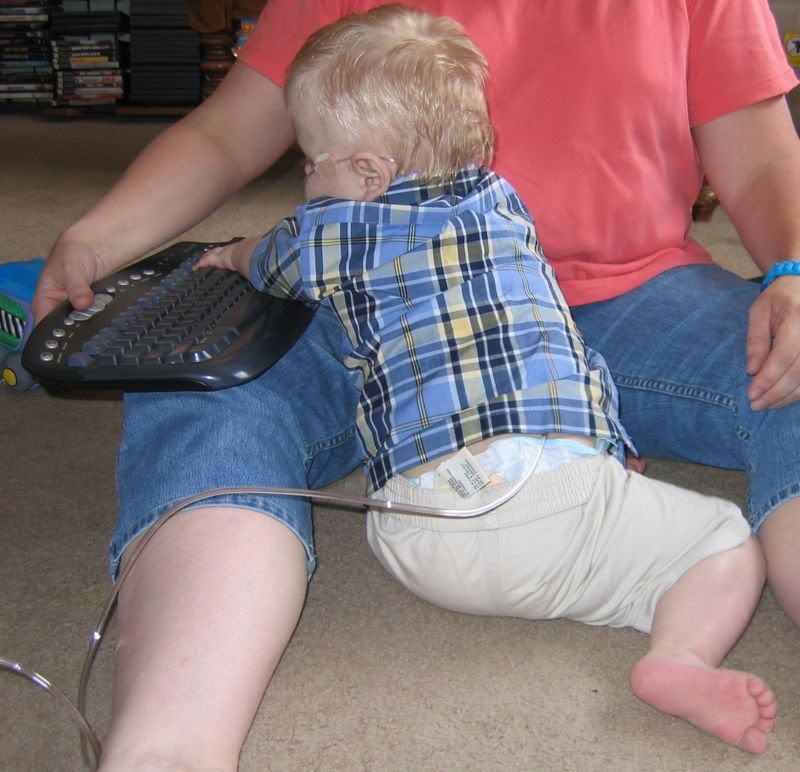 Learning to crawl!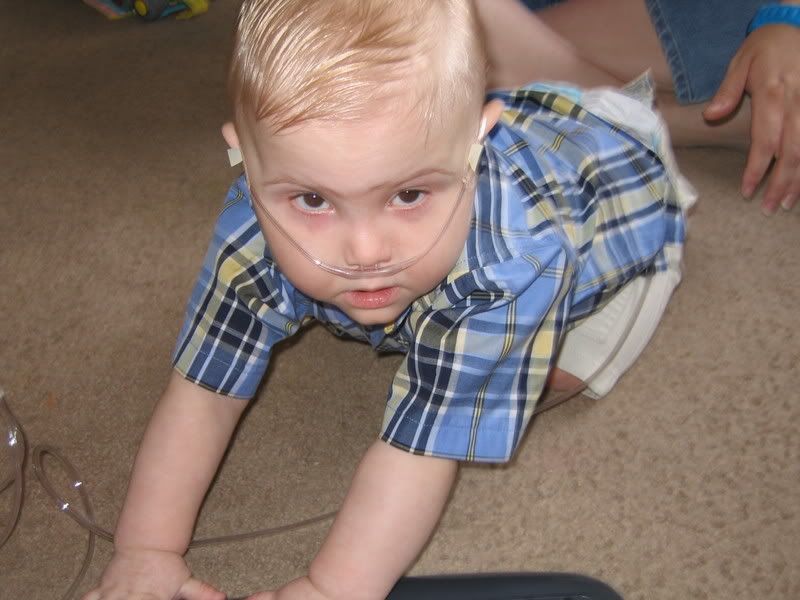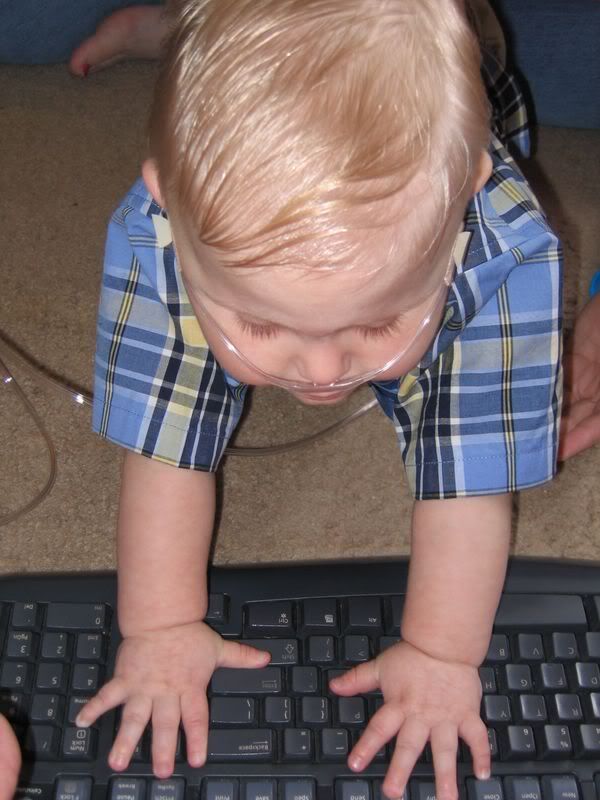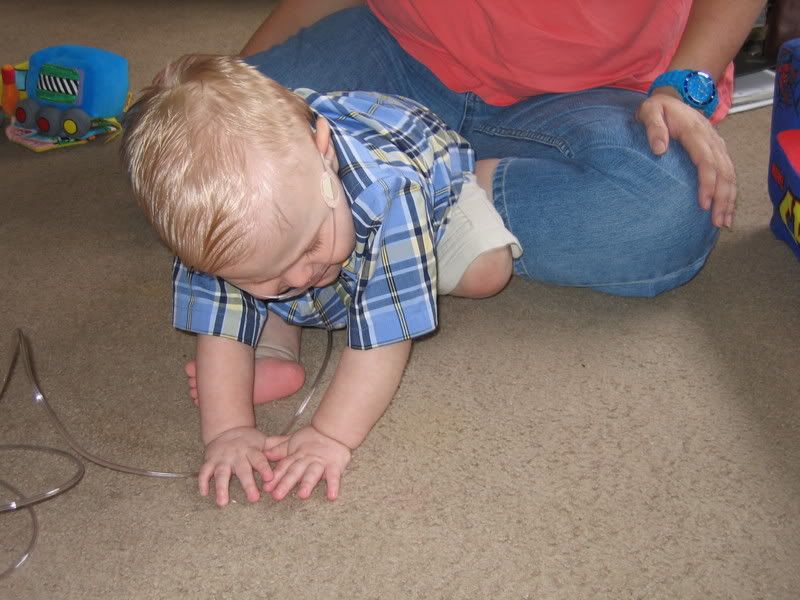 Practicing standing! What a handsome boy!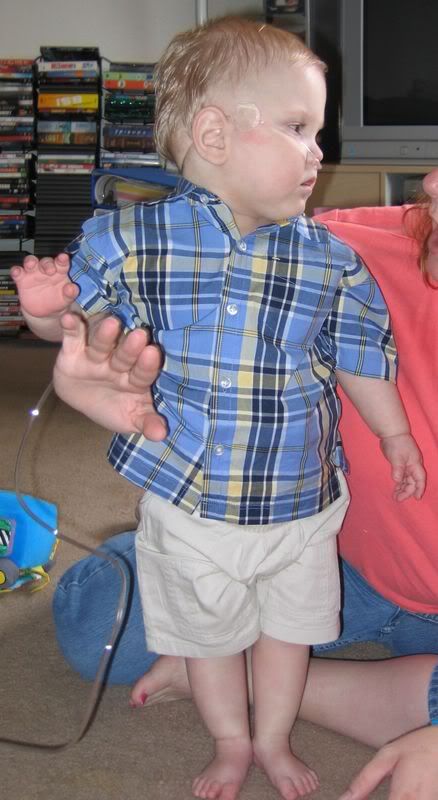 David's new hat - he HATES it.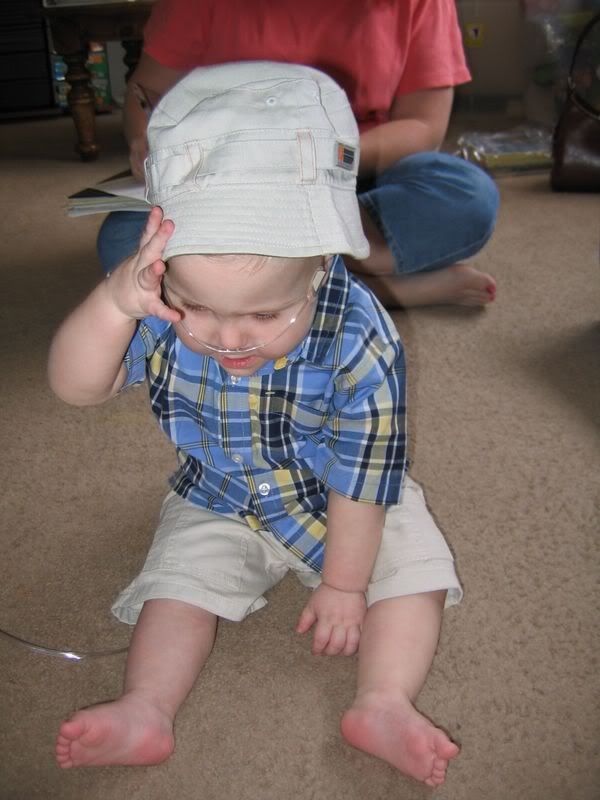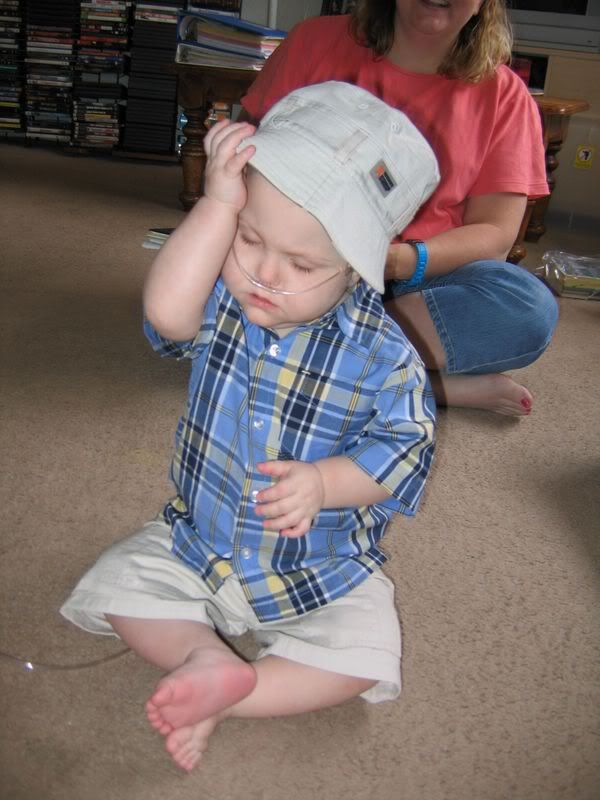 watch this video of trying to put the hat on him (it's short)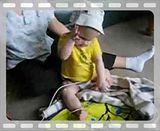 David tried strawberries for the first time today. First we tried just giving him a strawberry. He wouldn't even touch it, let alone put it in his mouth.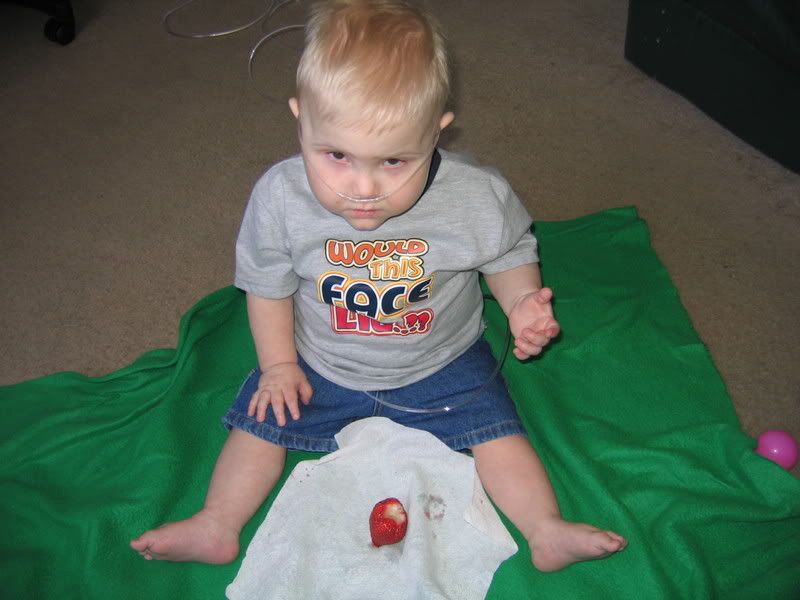 Then we gave him his choice of fruits - he would pick up the honeydew but that's it.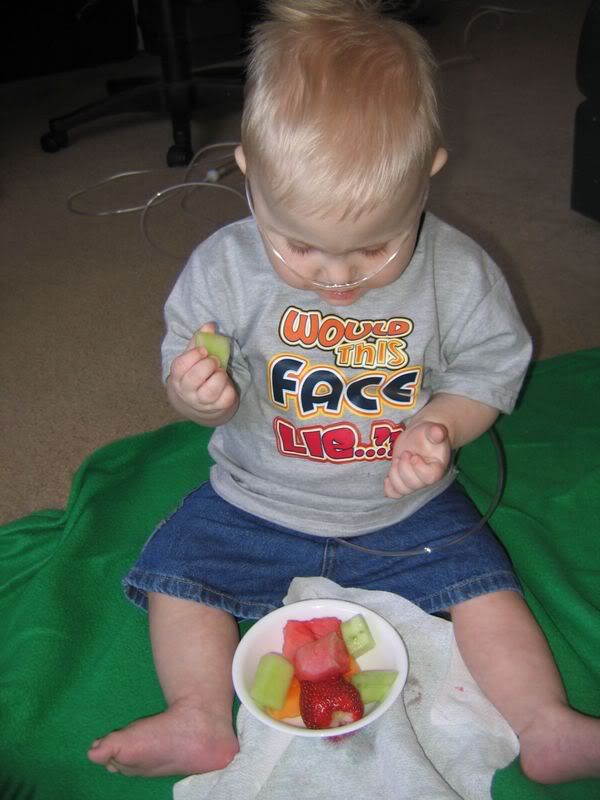 And last, but not least - this is what I got to come home to tonight: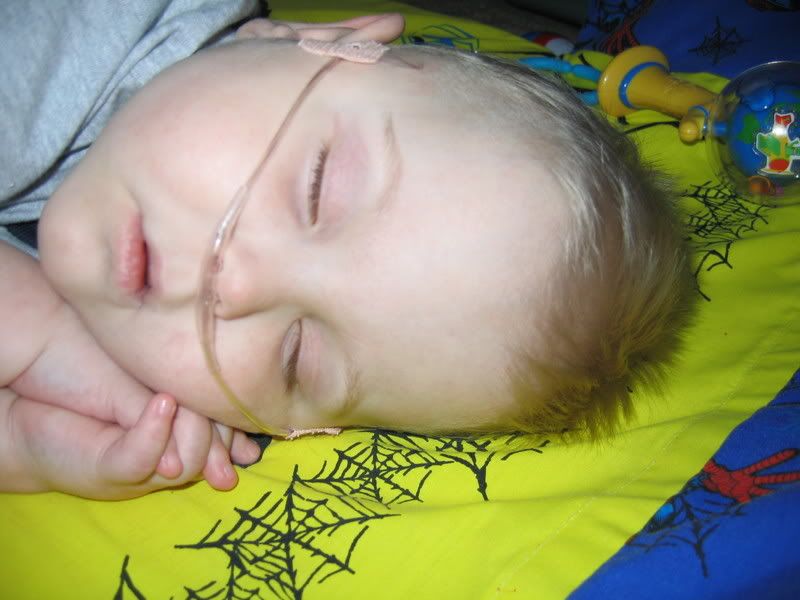 awwwwww I love his little hands crossed like that.