This, ladies and gentlemen, is a phone. (look how straight his little fingers are!
)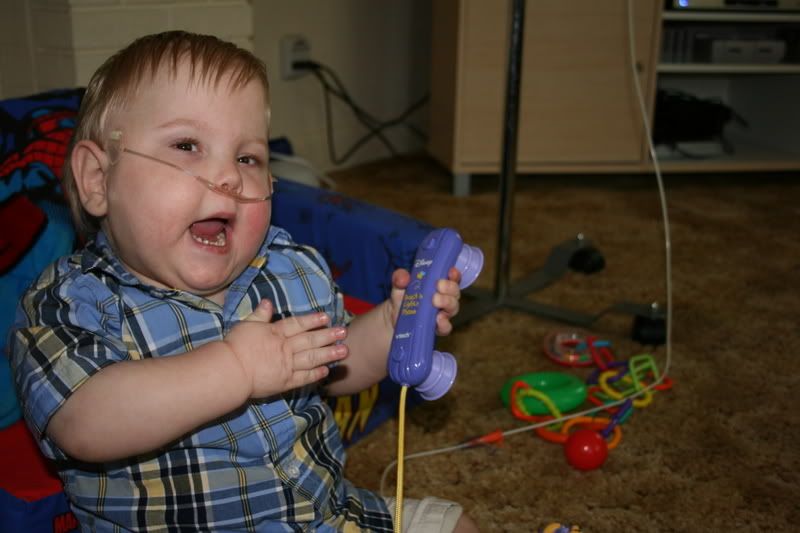 OH! Bubbles!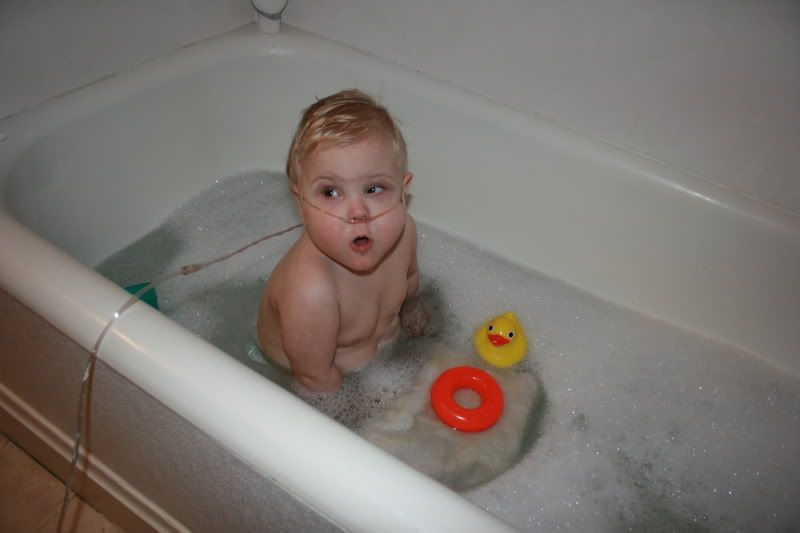 David went swimming for the first time yesterday. I filled up the pool in the morning and put the tarp over it until the afternoon, so that the sun would warm up the water.
And boy did it! It was like bath water
Anyways, David wasn't too sure when we put him in there at first.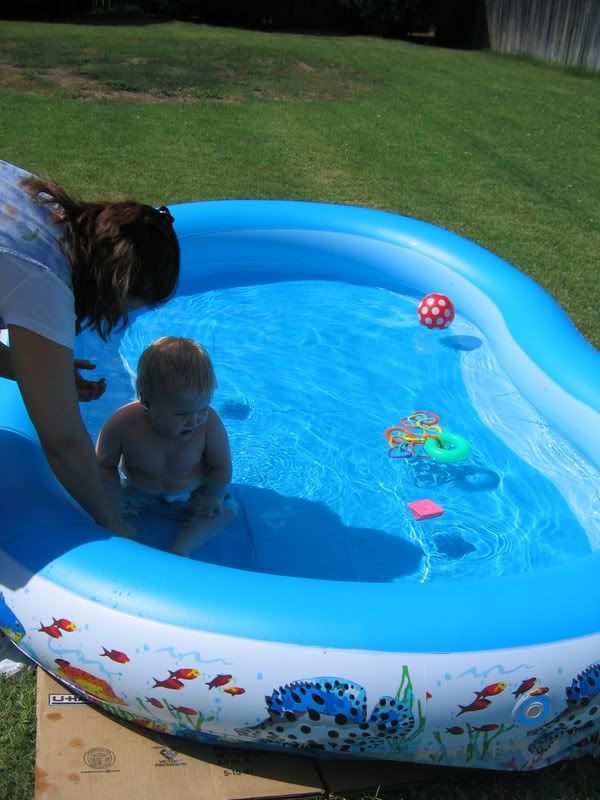 But then Mama got in there - and she brought toys!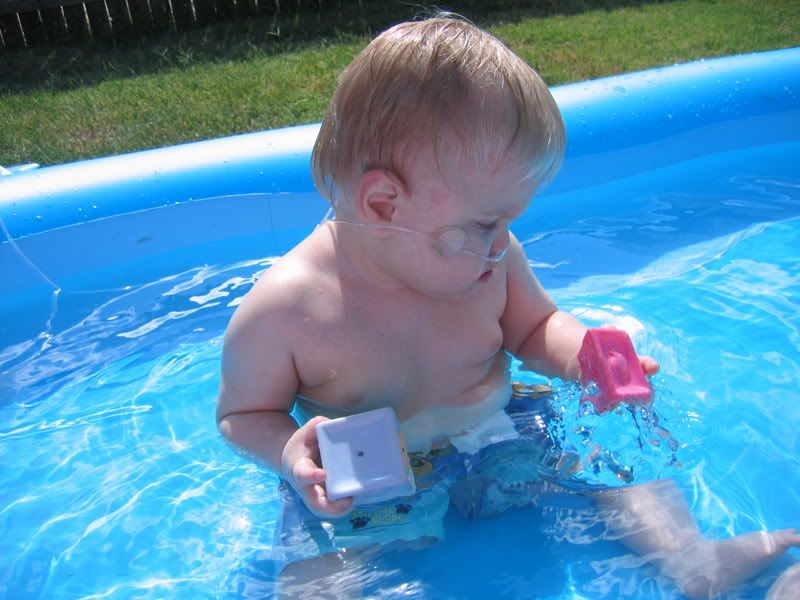 So then he was a little happier.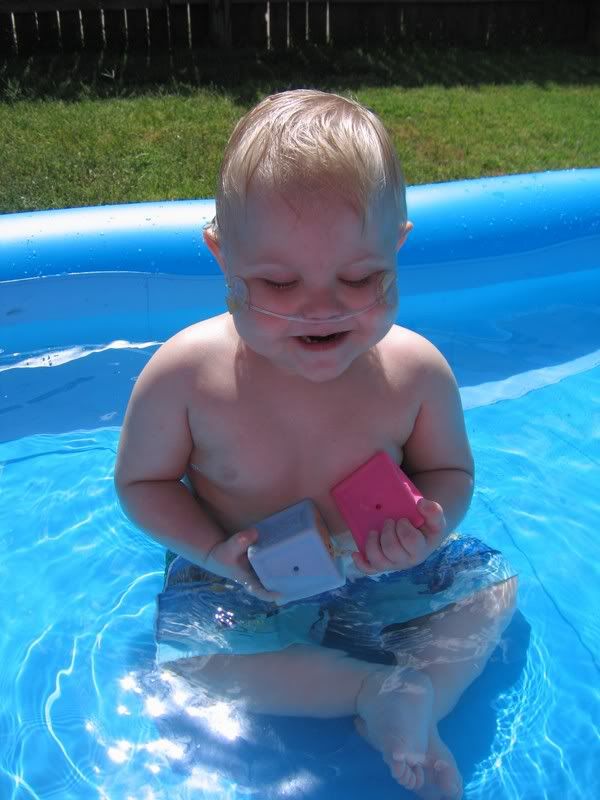 That is, until the sun started to get into his eyes.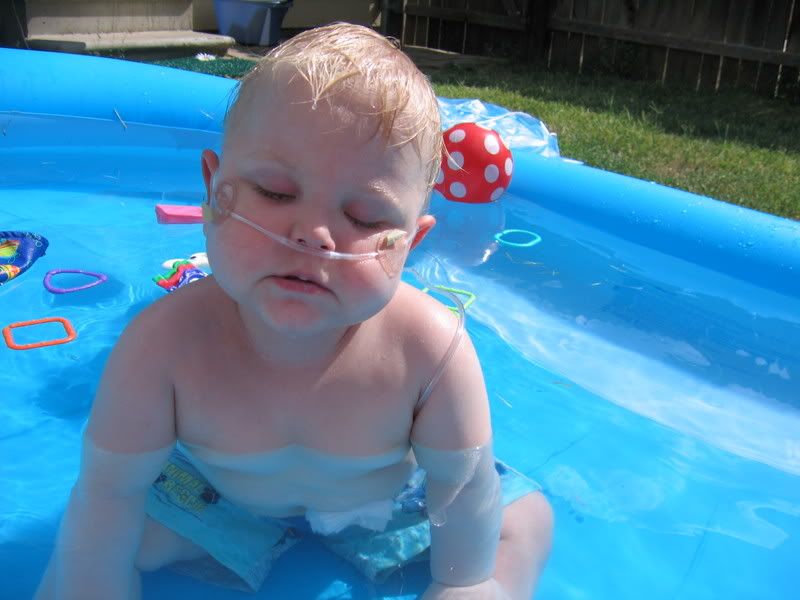 So we decided to put the hat on him. He wasn't having it.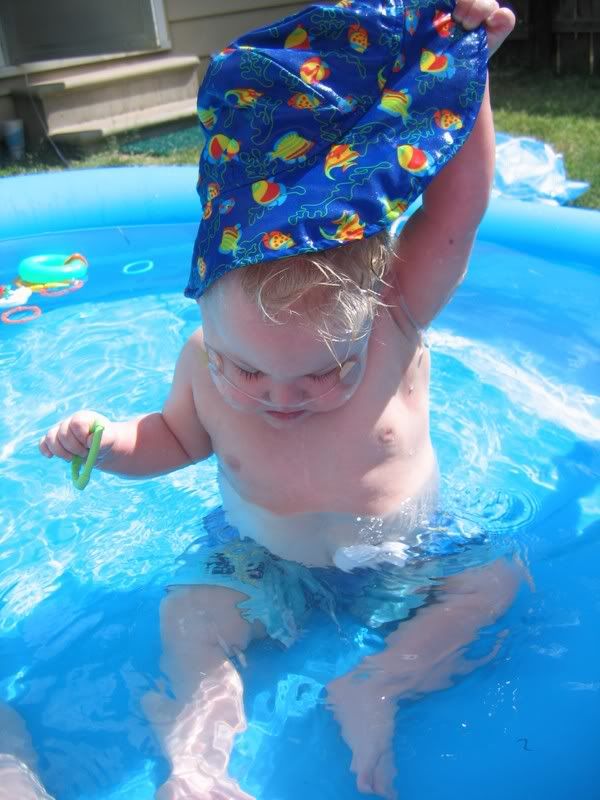 So, we got out. Here's Maria, carrying David in while I picked up and covered the pool back.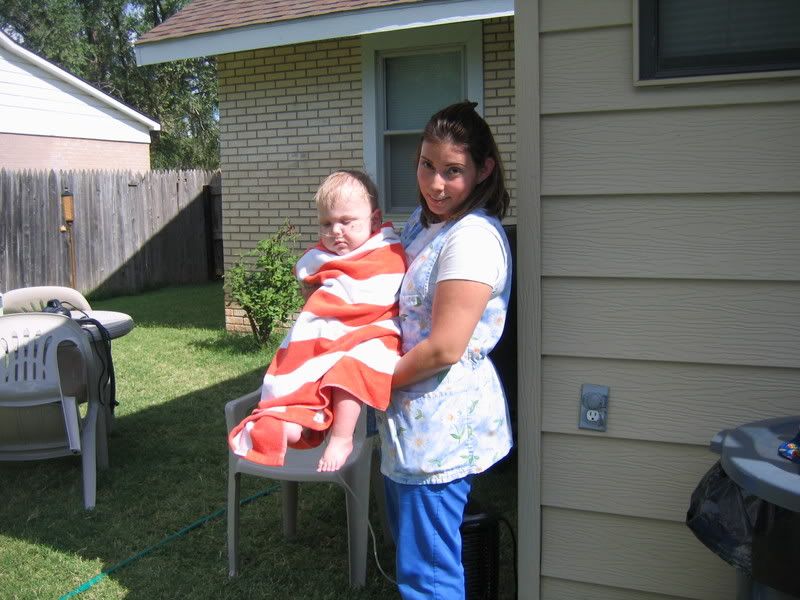 Then today we went out there again. It was a little bit better - the pictures are surprisingly deceitful, though - he pretty much just sat there except for when I told him to smile for the camera.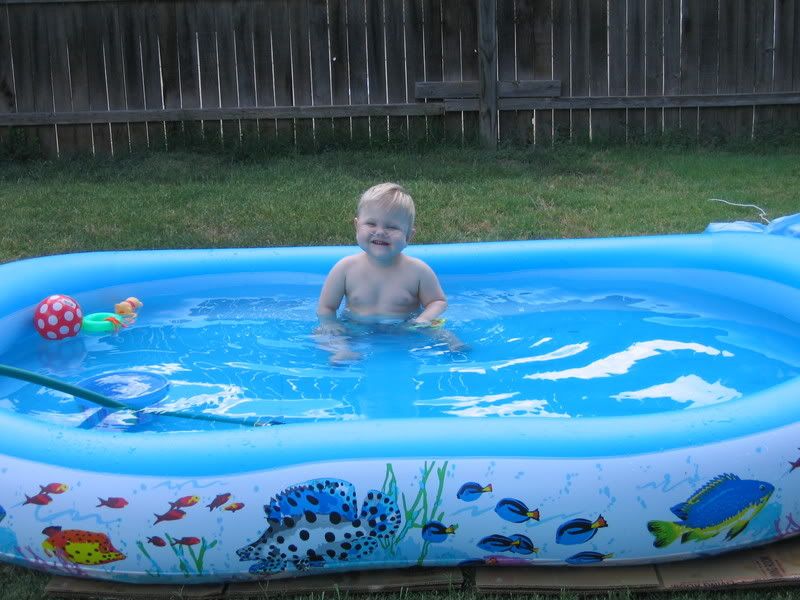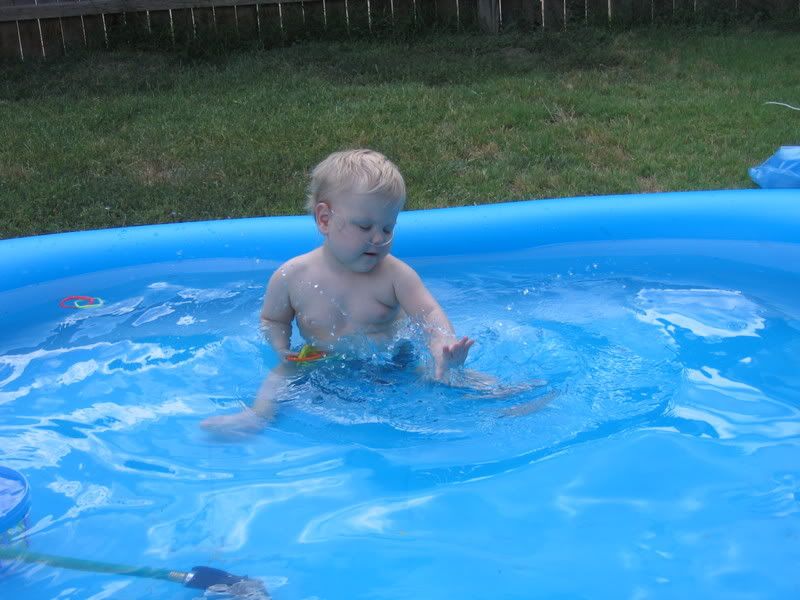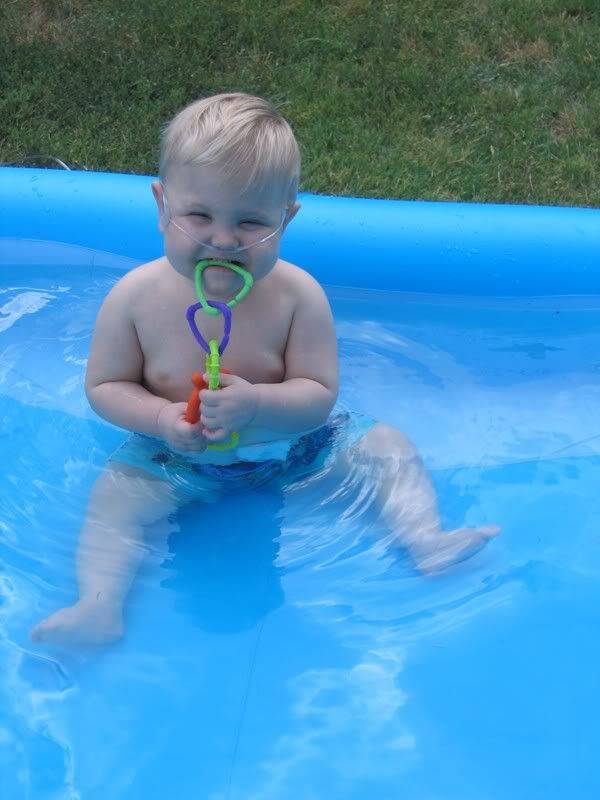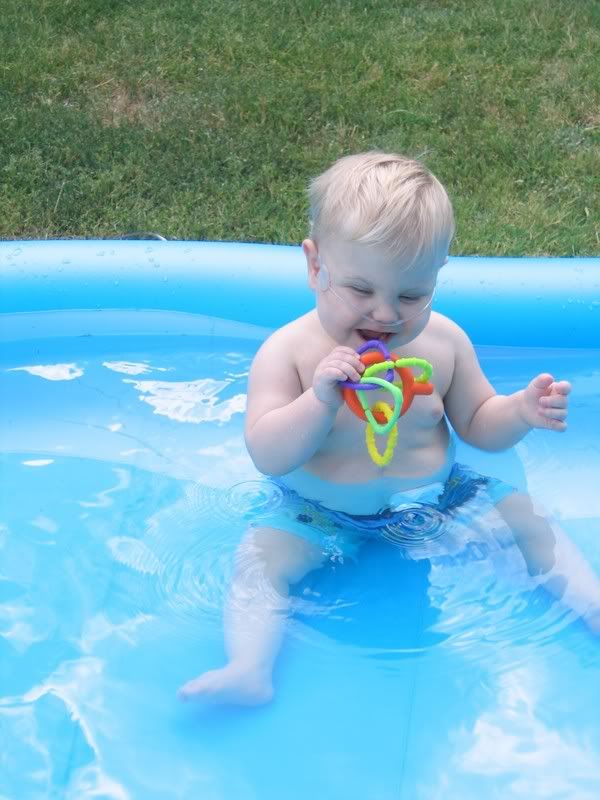 David finally got a haircut today. We decided to get rid of the mullet he had going on.
Anyways - Javier did it, and he did a FANTASTIC job. It's really short on the sides and a little longer on the top. I think it looks adorable!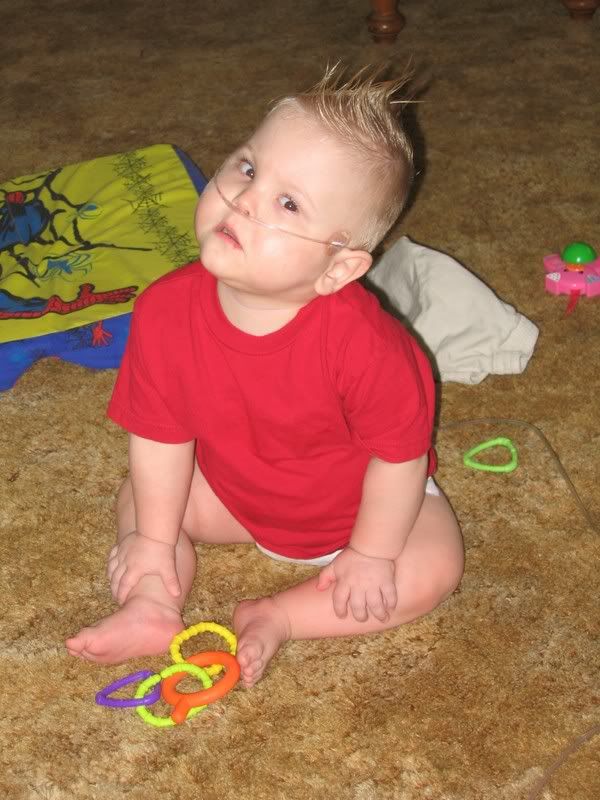 This is his mean, mohawk rocker look.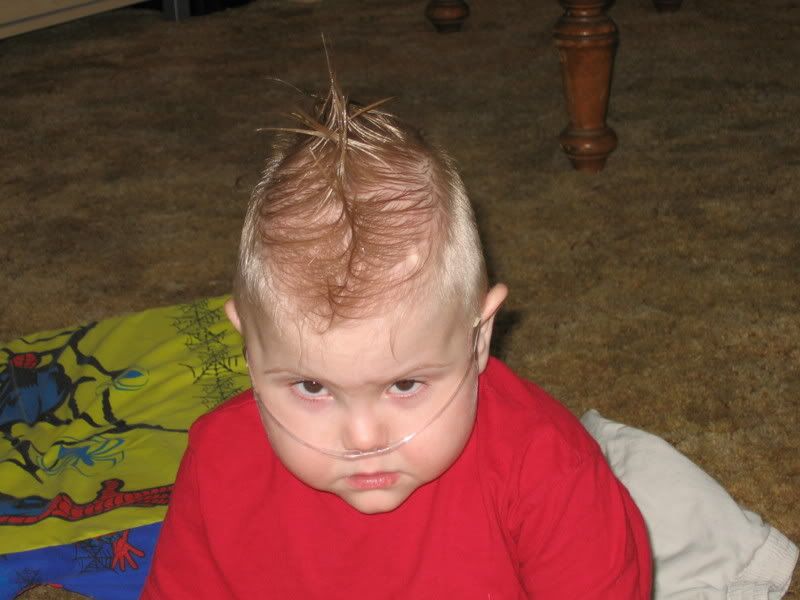 Don't worry - it looks good combed down too
Here's Daddy and David - bonding over hair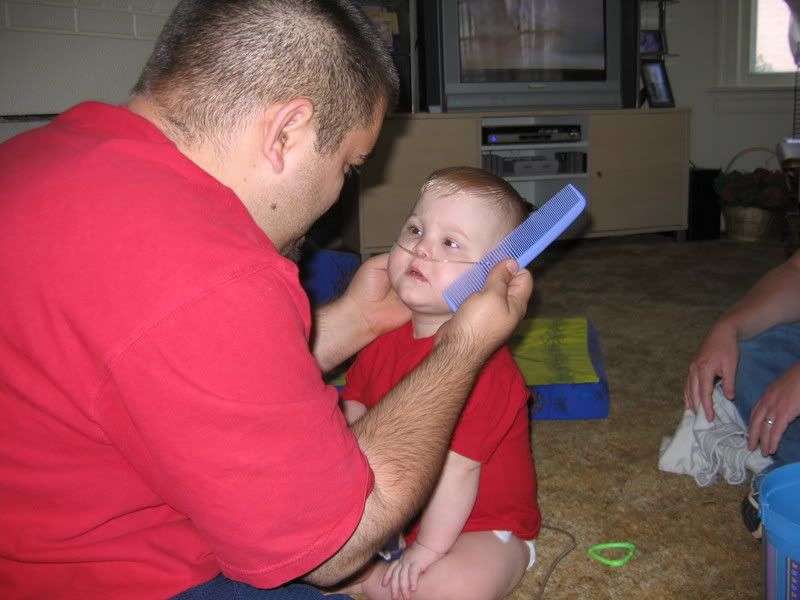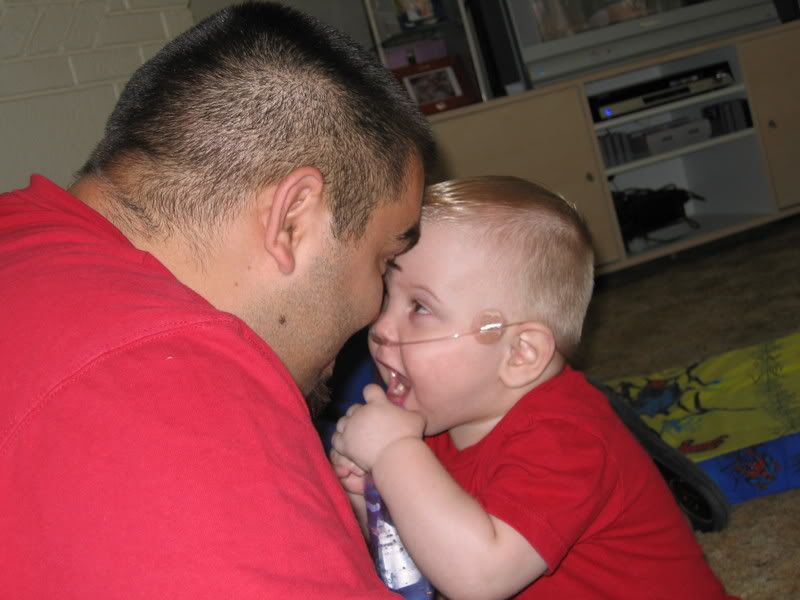 David - showing off his new haircut!
And, just for fun - I thought this was cute - he was looking at the pulse ox like he's never seen it before.