Last Saturday (January 12th) David woke up with a cough and a fever. He was fussy so I laid him on his spiderman couch and he laid there - not sleeping, just in a daze - all morning. Also, he normally wakes up with his diaper SOAKED, but that morning, it was nearly dry. After a couple of vomiting and diarrhea episodes I decided it was time to call the doctor.
But the doctor just said that he was having the diarrhea from the antibiotics he was on for recent ear infections, and was probably sleepy from the fever. He said to watch him.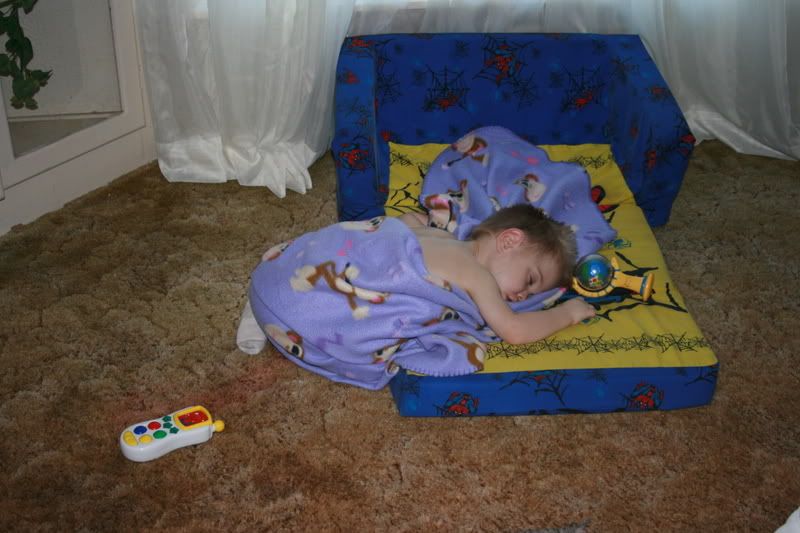 So I did... I watched him get sicker and more lethargic. Monday morning when we got him into the doctor his temperature was 103.8, under his arm. But his legs were icicles. The ped told me that his blood was not circulating properly because he had gotten dehydrated.
The did an influenza test, which came back positive. Which makes me mad because his ped REFUSED to give him a flu shot - so all of this could have been prevented.
But anyways.
So they admitted us to the hospital Monday morning for IV fluids.
What started out as a "quick trip" to the hospital, turned into four days because his temperatures were so extreme. It was miserable, for him, and for us. I spent the nights up there, and Javier spent the days up there while I went home and slept more (I also had the flu this week, on top of bronchitis.) But, they wanted to make sure that his fevers were due to influenza, and not caused by some other underlying problem. Plus, he was still having diarrhea diapers.
They ran some stool cultures , and the rotovirus and the
C Dif
came back negative so I guess they're thinking that the diarrhea was just from the antibiotics.
They stopped his feedings when we arrived because of the 5-6 diarrhea diapers he was having a day.
I snuck him a cheeto and I don't think I've ever seen him so happy.
Tuesday they began feeding him one ounce of pedialyte through his button an hour to see if he'd tolerate it, which he did, so they began feeding him formula on Wednesday.
David actually was feeling a little bit more alert Wednesday morning after getting some motrin so I took a couple of pictures of him.
You can tell he's still kinda out of it
Playing with his new Diego cup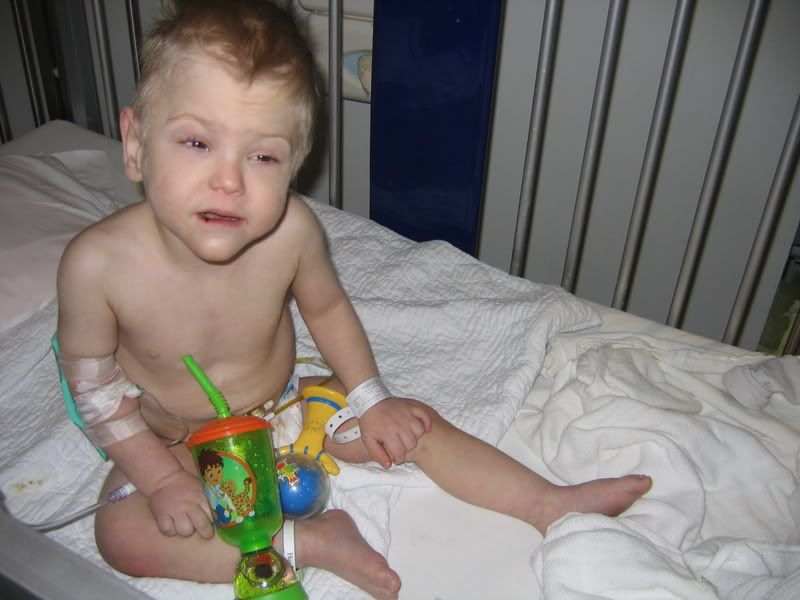 Let me out of here!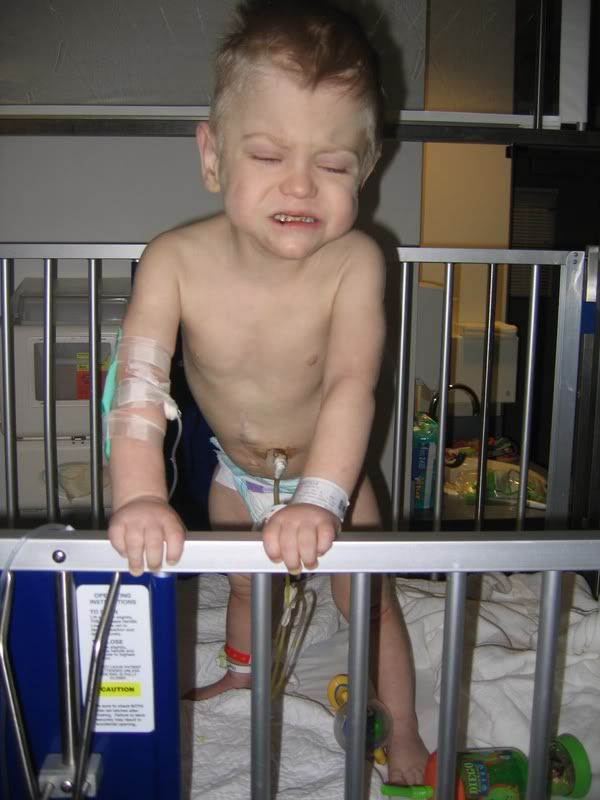 This is nothing that a little dr. suess can't fix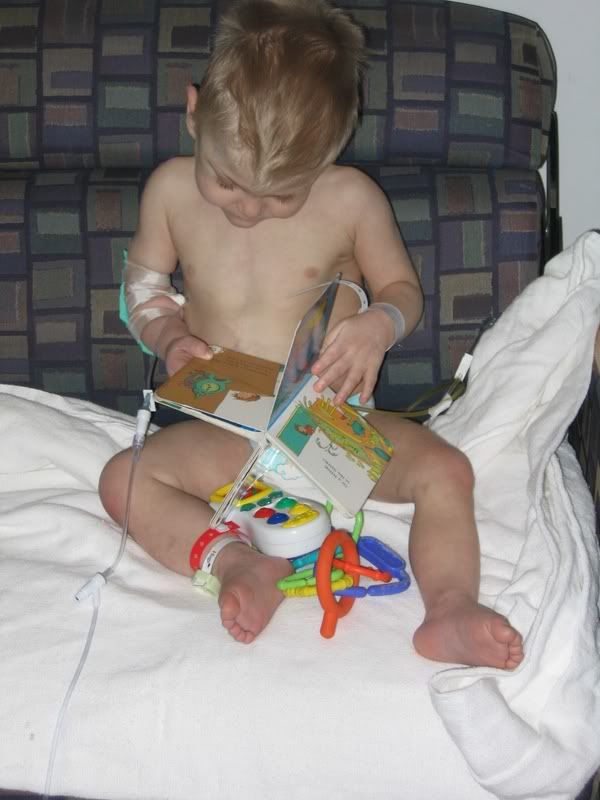 Anyways, we were finally discharged from the hospital on Thursday. When we got home, David was exhausted, and laid down on his spiderman couch and immediately fell asleep. We've given lots and lots of extra cuddles this week - I know that hospital trip must have been frightening for him. He's too young to understand that it's for his own good - all he knows is Mommy and Daddy are supposed to save him from any pain and discomfort, but they weren't.
Well,
here's to another 18 months out of the hospital.
Here's a picture of David with his new pillow (we decided to let him have one because he slept on one in the hospital, and really liked it)
In other news, last Saturday was Meme's birthday! Some of her good friends organized a surprise birthday party for her, and it was alot of fun! We had it at a local bbq restaurant, and reserved a room in the back. Meme was so surprised that when she walked in, everyone yelled SURPRISE and she turned back around
But when she came in, she was very excited! Here's the pictures.
Meme, on the left there is Phillip with Kylie.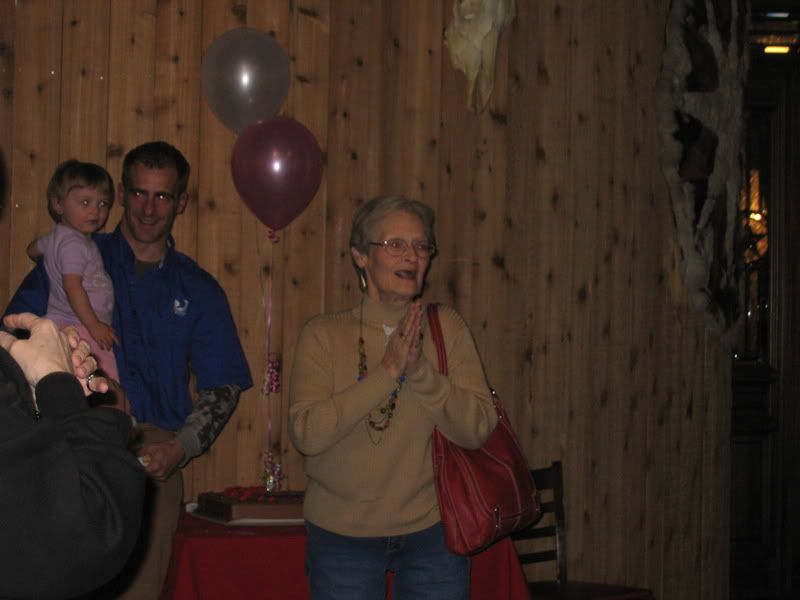 Meme holding Kylie, wearing her birthday hat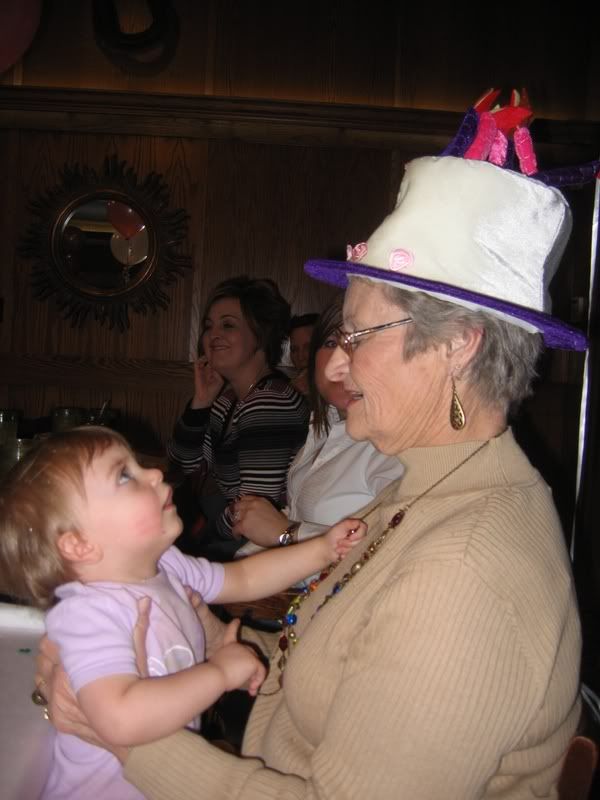 Kylie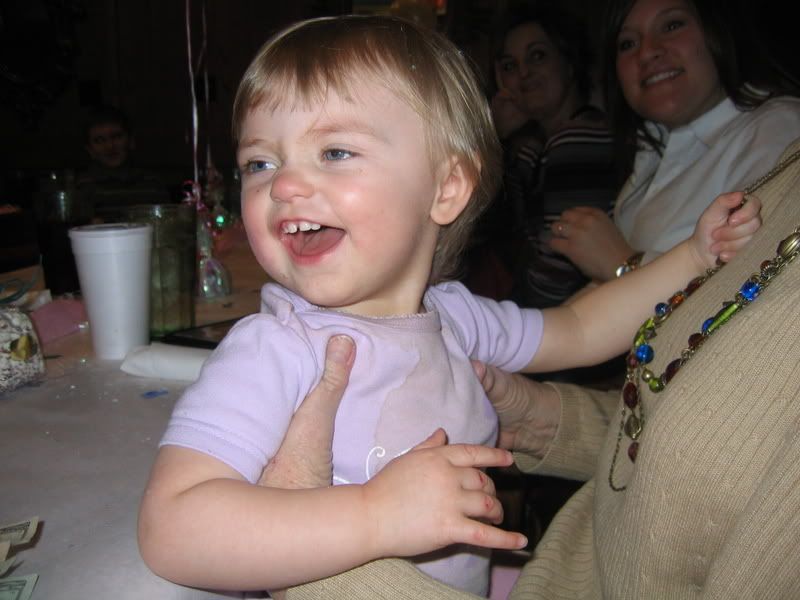 And Jaxon - I can't believe how big he's getting already!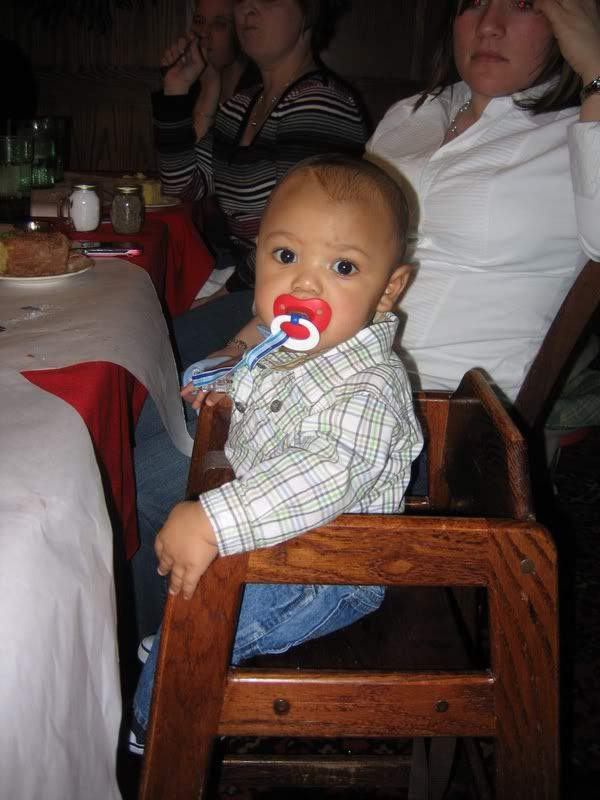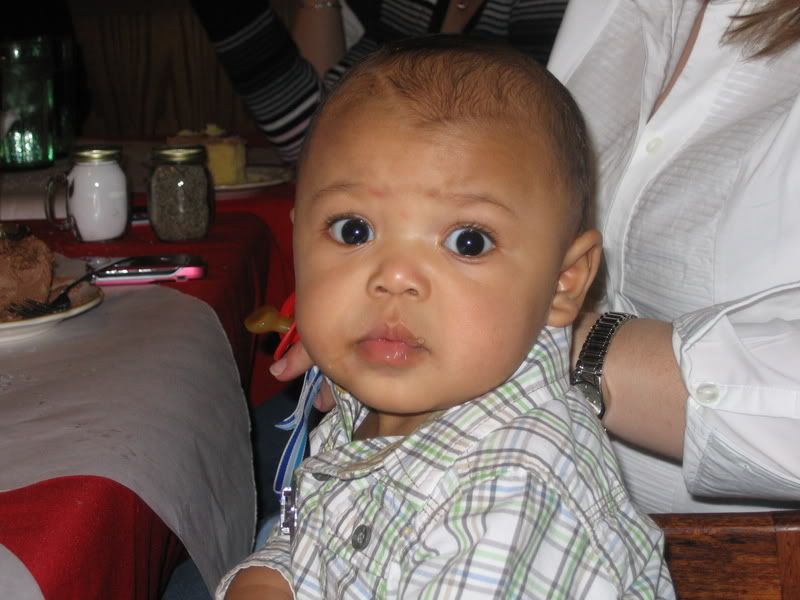 David wasn't there, of course, because he was sick.