Christmas Eve: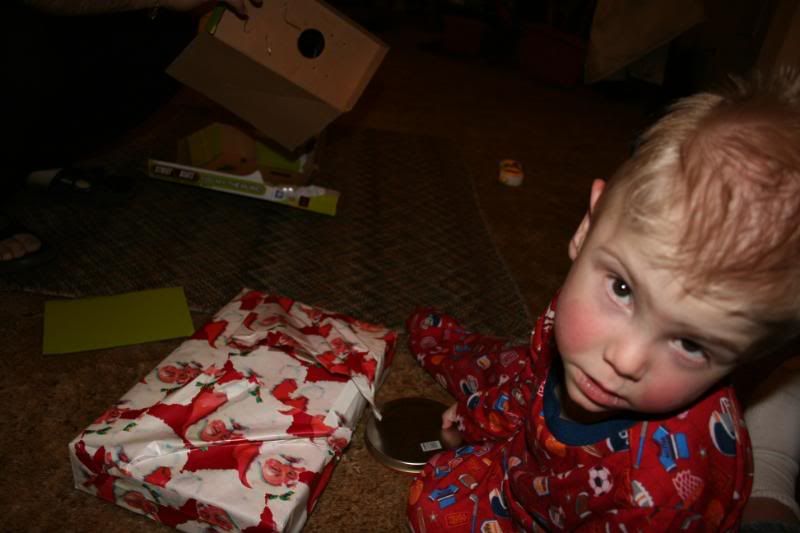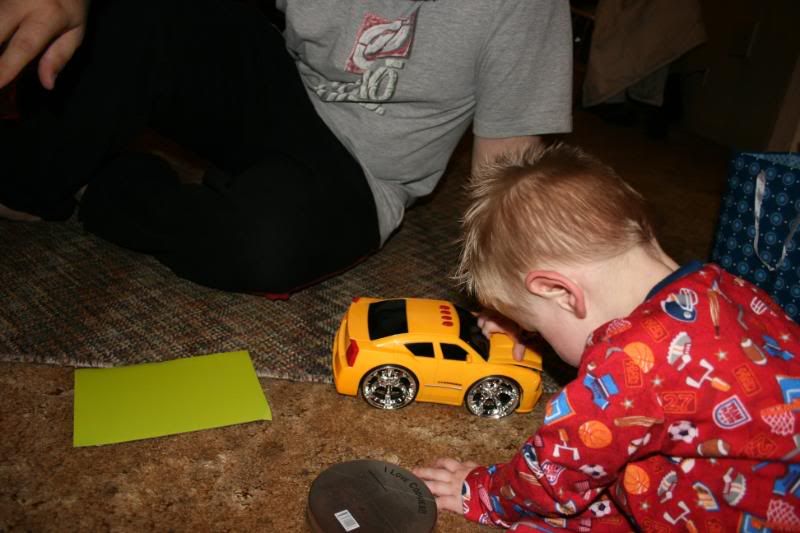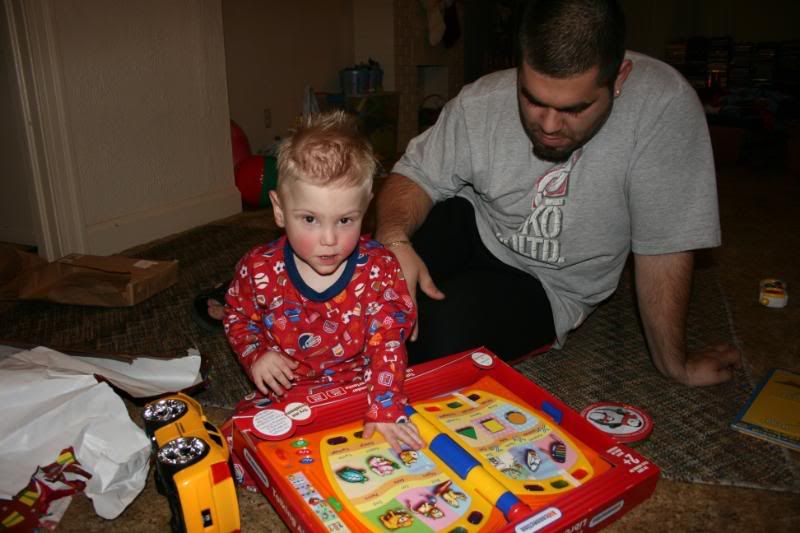 David loves his table and chair set - but I crack up every time he sits in it because he keeps his legs straight out like this.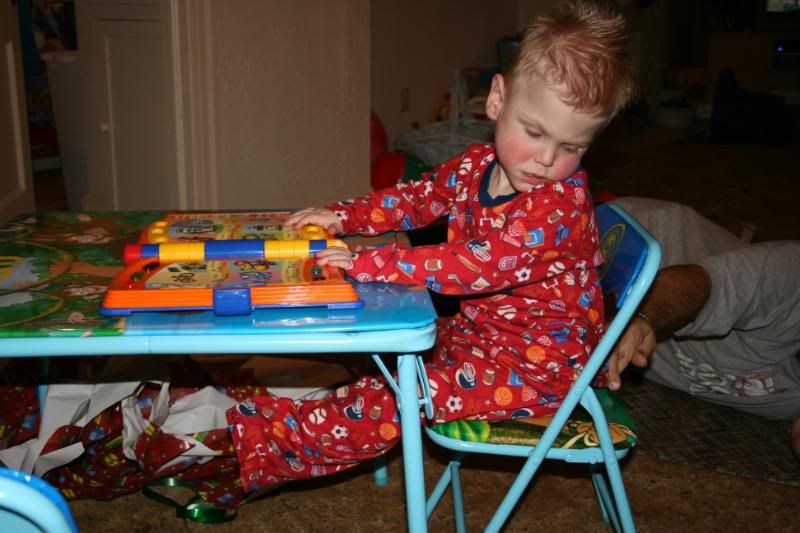 Christmas Day, at Meme's
Kylie, getting her gift that I made her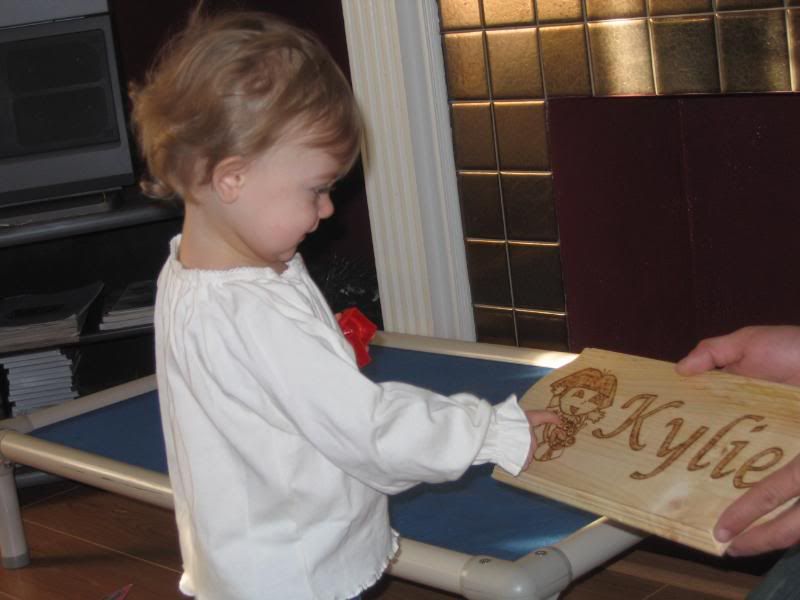 David loved Kylie's purse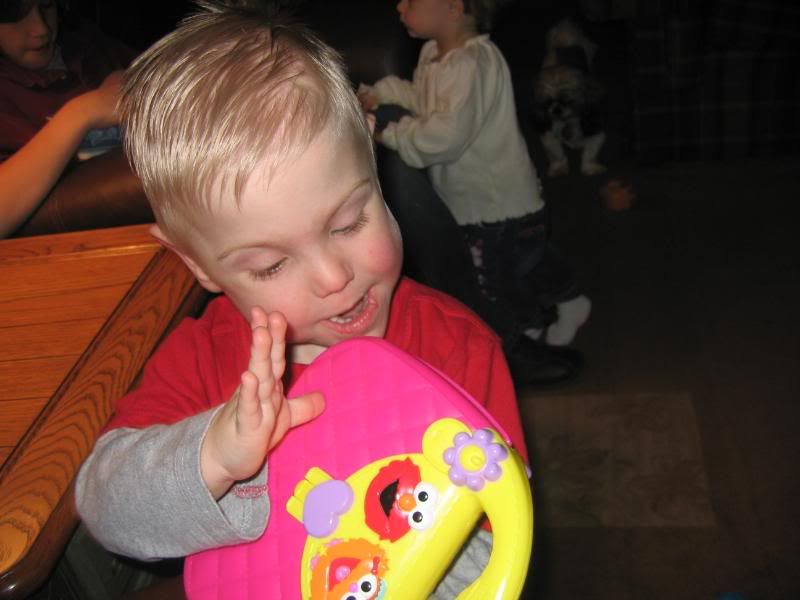 Jaxon's getting so big!!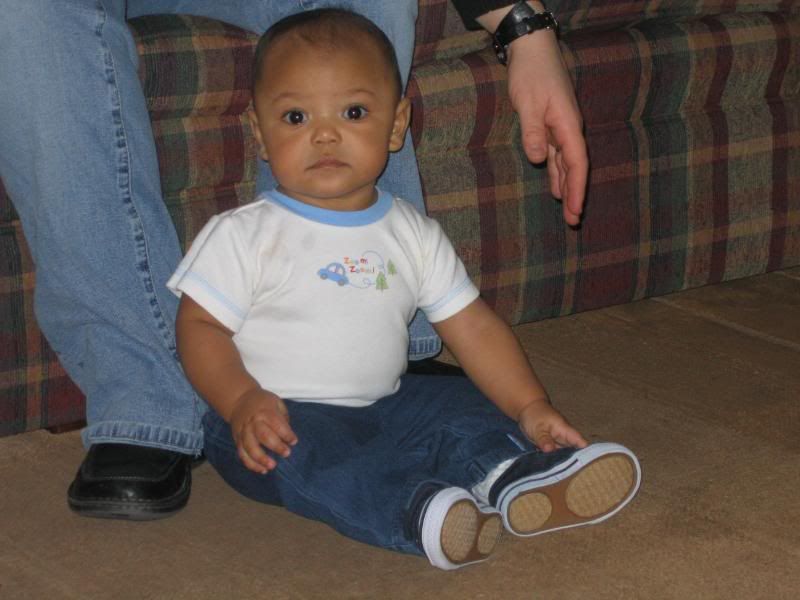 Kylie got a tickle me elmo - it's so cute! David just kept pushing it over though, he's kind of a bully.
Here's some other random pictures - hanging out in the garage with Daddy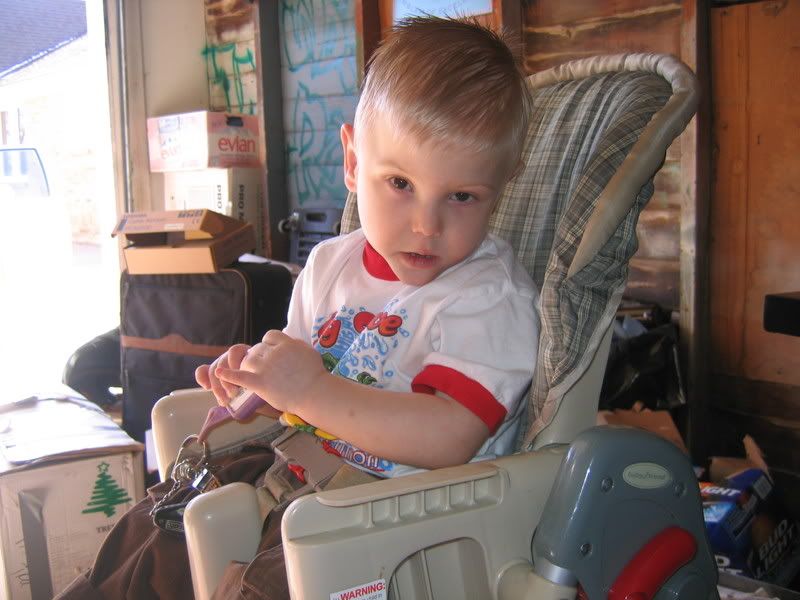 David always wants to go outside lately - so one day I put a coat on him and took him out... as soon as he realized how cold it was he wanted back in
(it wasn't too bad that day, probably 35 degrees or so, not much wind)
Anyways, I snapped a few pictures while we were out that I thought I'd share.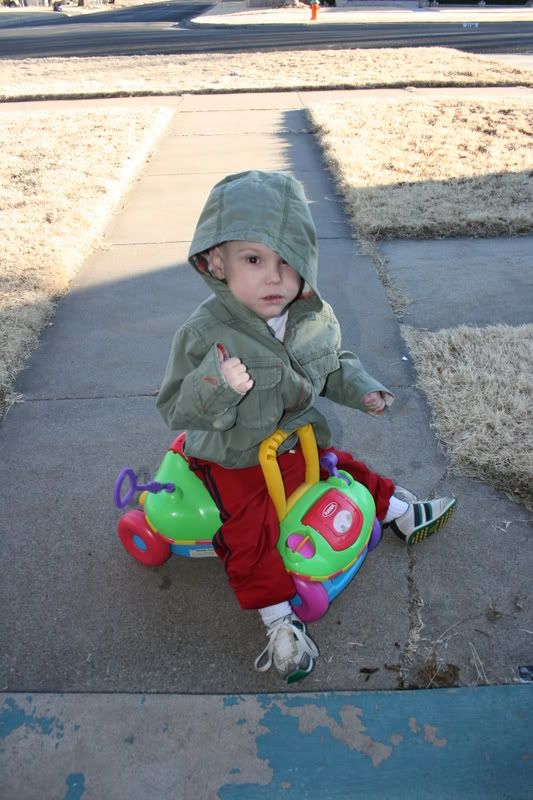 Do I really have to wear this hood, mom?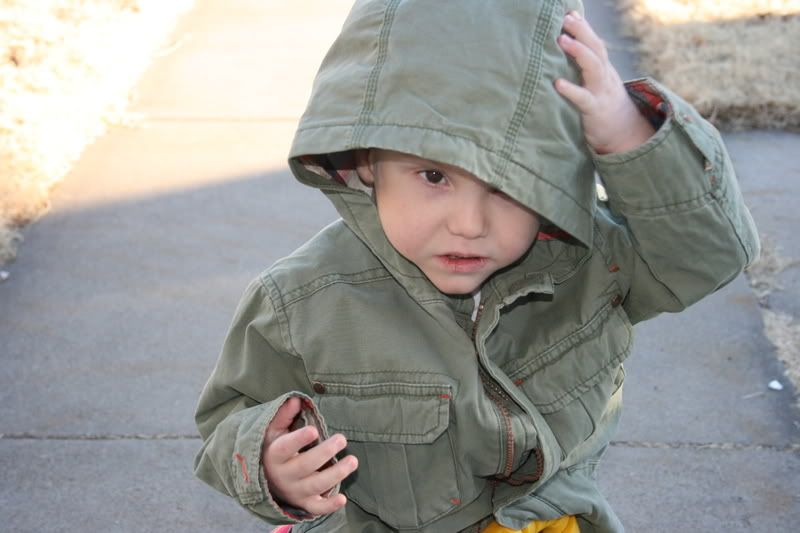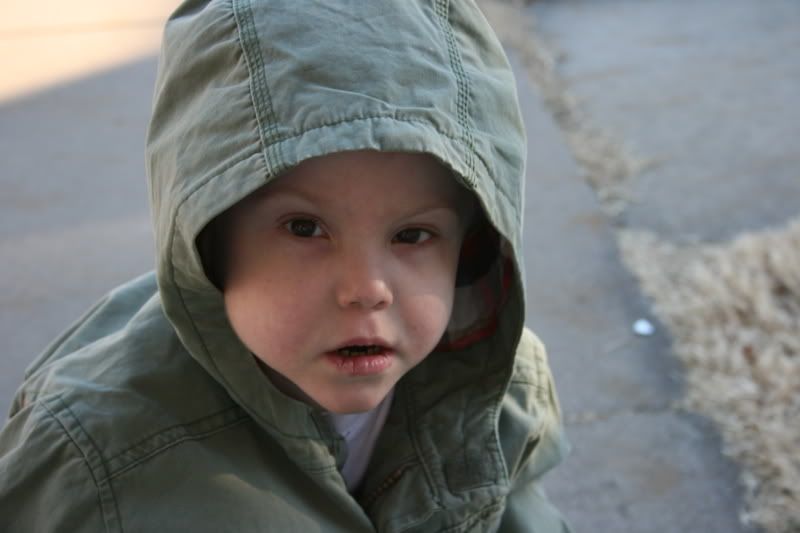 David comes up to me several times a day and waves his little hand (still backwards
), his way of telling me that he wants to go "bye bye." After the millionth time of seeing that today I decided to take him outside, I figured it would make him happy... um no. He actually wanted to leave.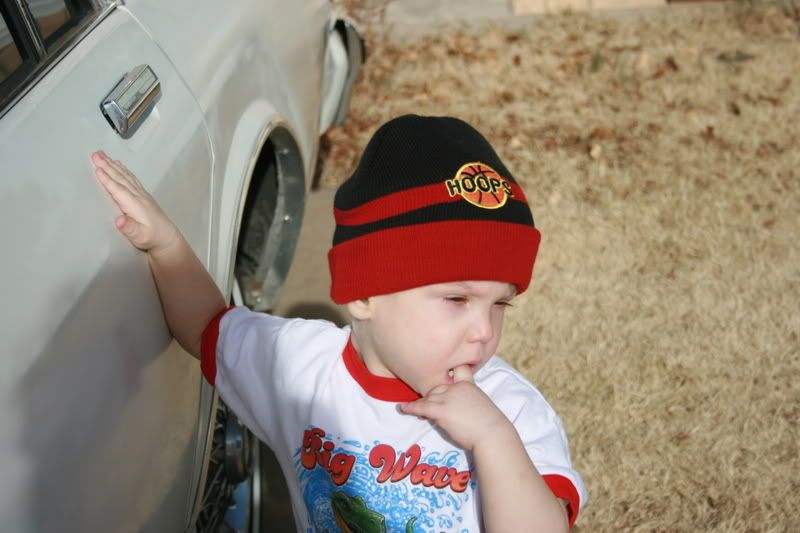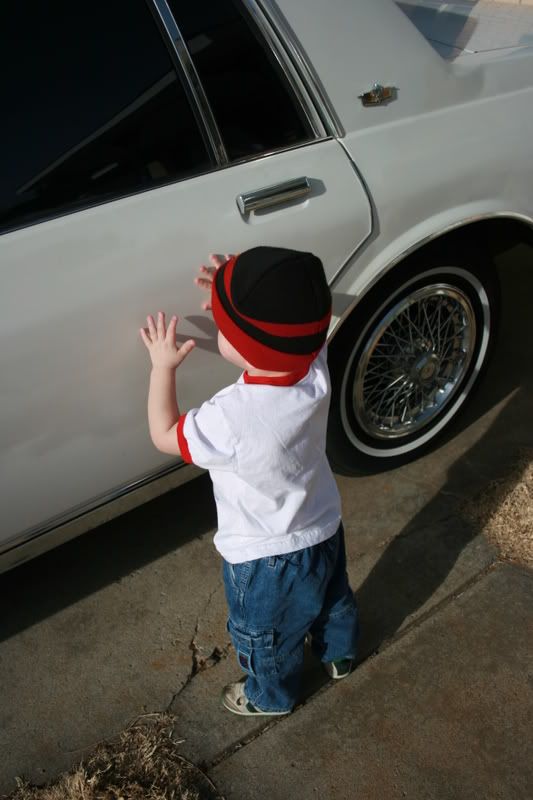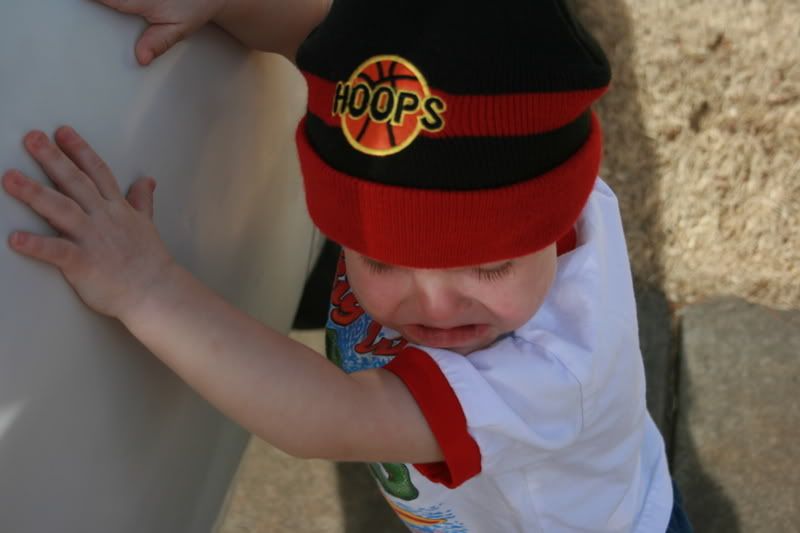 So David had to go to the doctor's Friday because he was been pulling at his ears, turns out he has an infection in each ear. Poor kid. So, they gave him two antibiotic shots and put him on oral antibiotics for ten days. They're treating it pretty agressively, which puzzles me because normally they hold off on antibiotics unless they're absolutely necessary.
Here's the pictures that Javier took after they got back from the doctor. Javier says he's crying because he was grumpy after his shots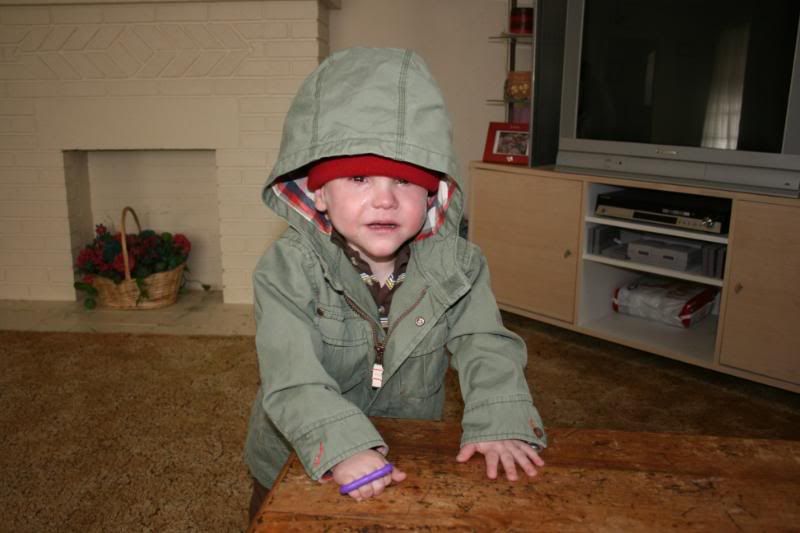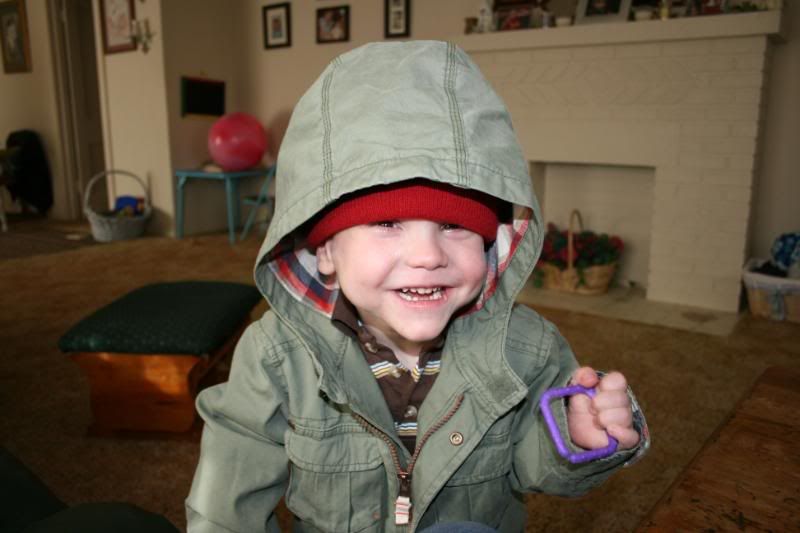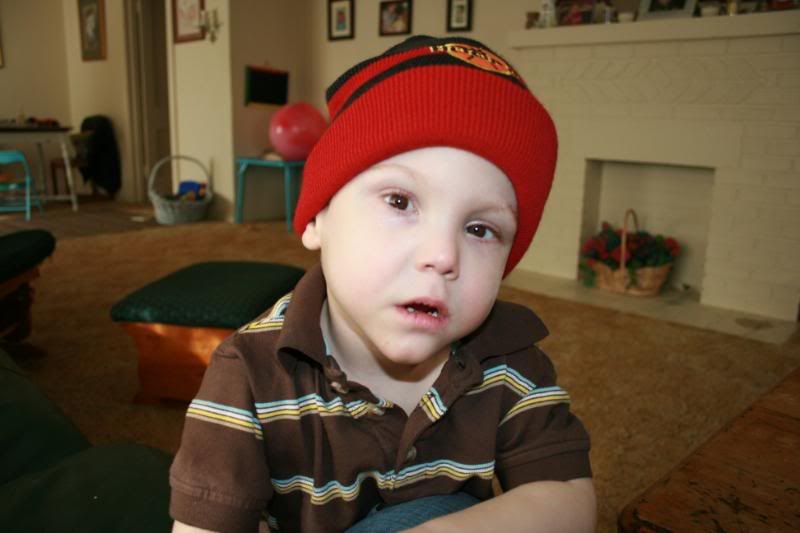 On the upside, the last couple of days have been amazing with David - he's gained a ton of confidence walking, and although he's not by any means graceful yet, he's improving by leaps and bounds. It's so weird to see him walk by.
Being silly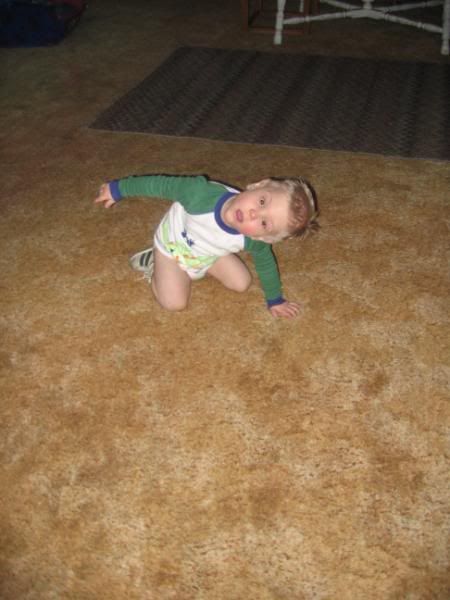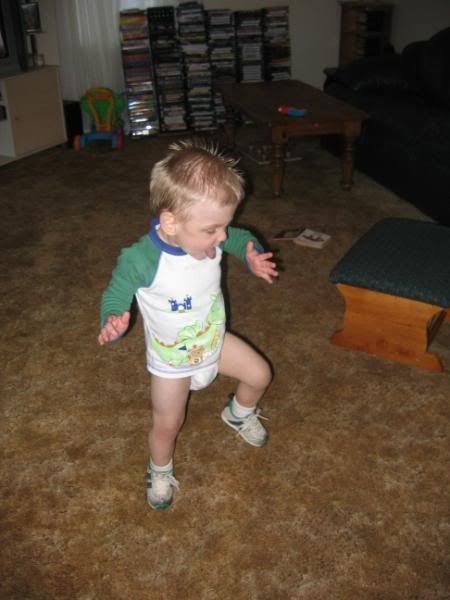 I just think this picture is funny - and yes, that's actually what I put him in for bed.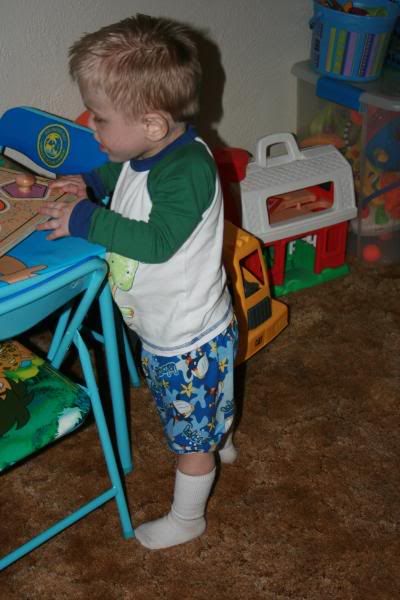 Anyways, here's another couple of random nighttime pictures that I found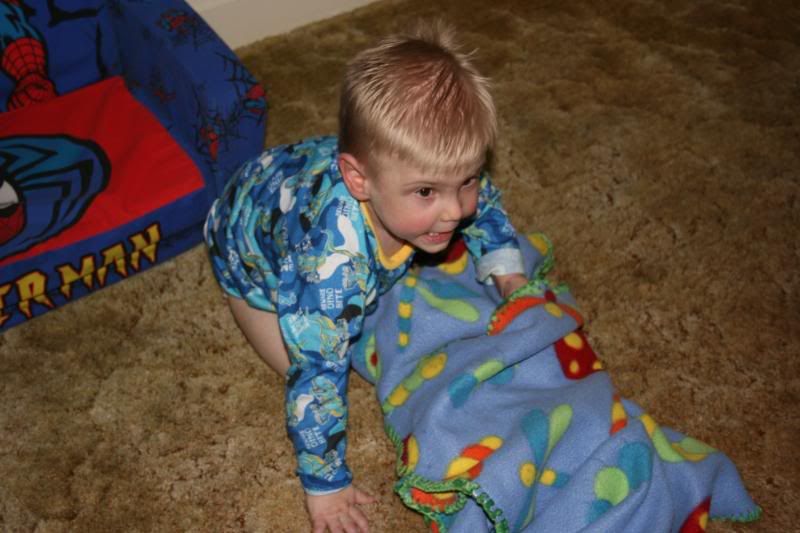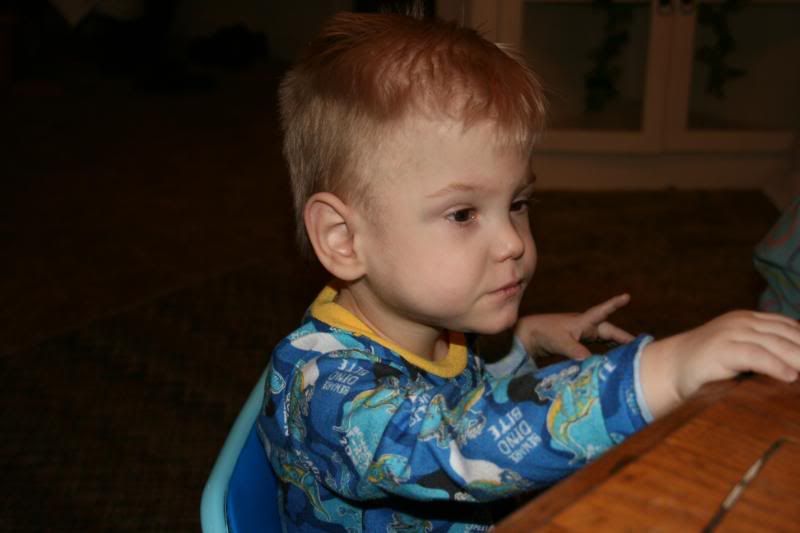 Well Saturday he broke out in hives all over his body, and was puking all over the place.
So we called the doctor and they said it was the antibiotic, to discontinue use immediately, give him phenergan for the nausea, pedialyte till he quits puking, and benadryl for the rash.
So I went to pick up the phenergan and the new antibiotic, and the pharmacist is like "You know we don't recommend phenergan for children under the age of four. Do you have any history of SIDS in your family?"
I'm like... uh... no...
She's like "does he sleep with a pacifier?"
Um.. no...
She goes "OK that's all you need to know!"
WHAT?!? Are you kidding me?
So anyways, I called my ped back and was like ummm I'm not sure I want to give this to him... but she reassured me that it would be okay and to give half if I wasn't comfortable giving the whole thing. So I did.
Oh... did I mention those are SUPPOSITORIES?
The things we do for our kids.
The good news is, I only had to give one of them, and the rash and nausea went away.