So it's been an incredibly long time since I've made a post, and I apologize for that. My sweet, adorable child, who thinks that pushing buttons is incredibly fascinating, managed to destroy my video card and motherboard on my computer. Luckily, we had a small 10 inch laptop that I was able to use in the meantime, so I wasn't completely off the computer -- but it isn't the kind of computer that you can use to do things like store pictures and stuff on.
But, I'm happy to announce that my AMAZING husband got me a brand new, PINK laptop for my birthday!! YAY!!
Anyways, what have I missed?
Here's David with Javier on the 4th of July, lighting a sparkler. David didn't care anything about it.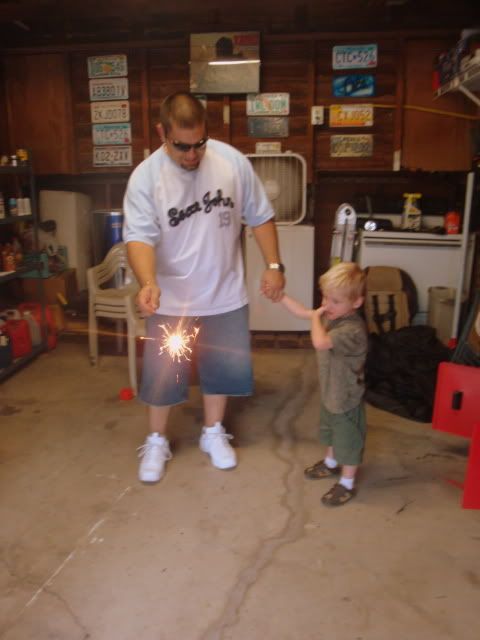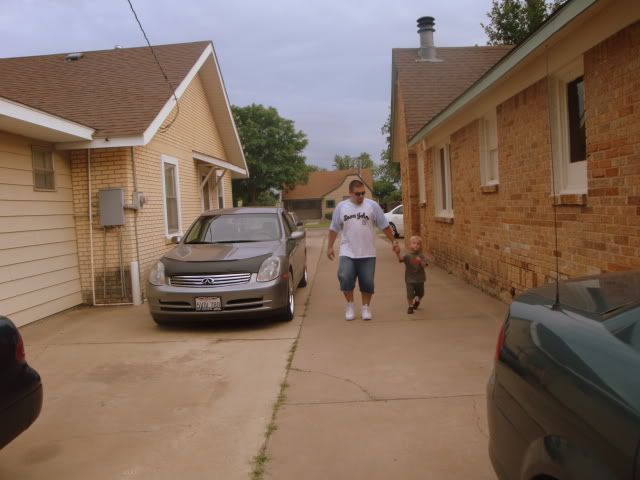 I can't remember what happened here, but this is one of the many "owies" David got this summer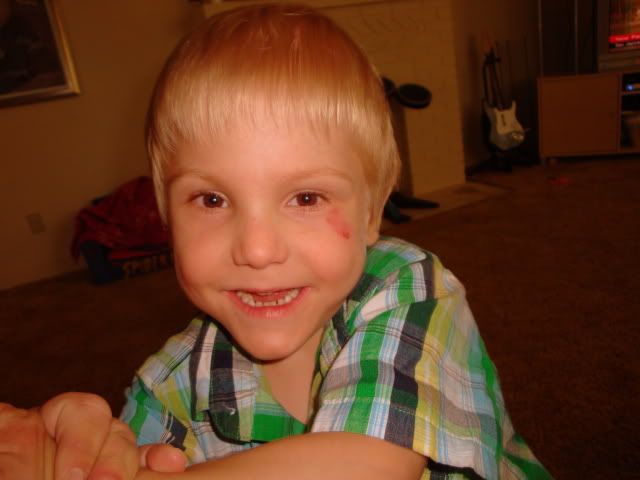 (He got into trouble for this!)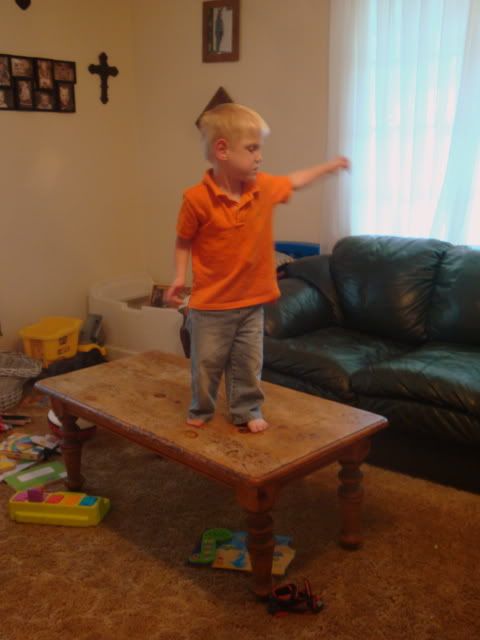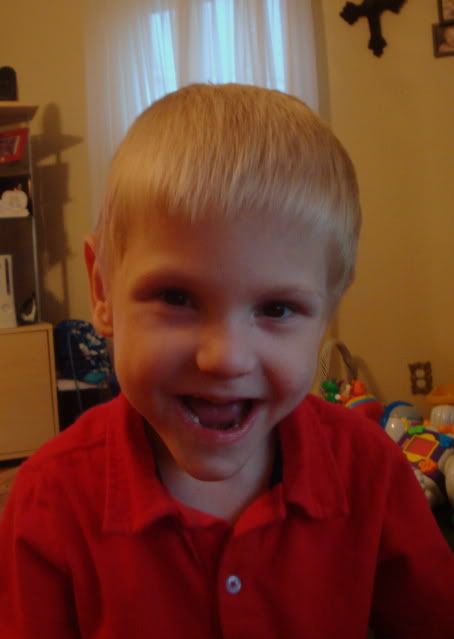 David and I went to visit his brother, Ricky, at the cemetary recently. We were having a nice time until the sprinklers came on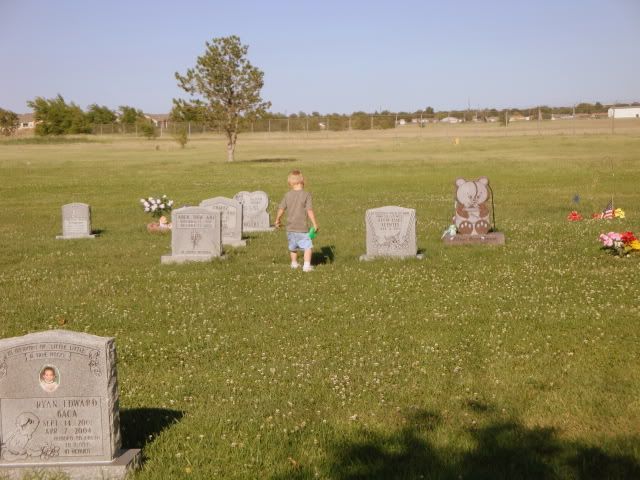 Here's David and Jaxon, playing at Amy's house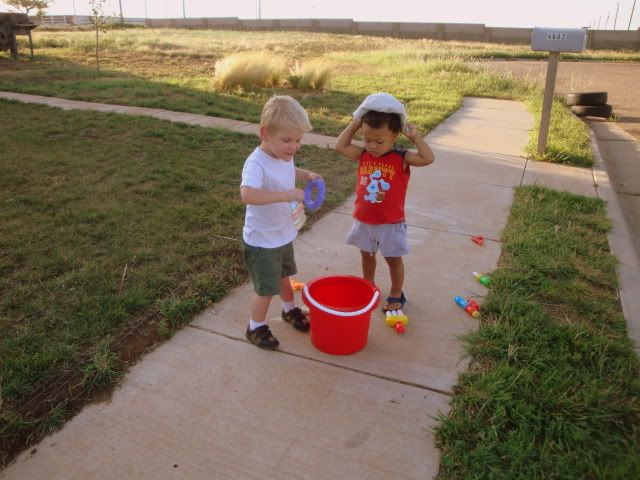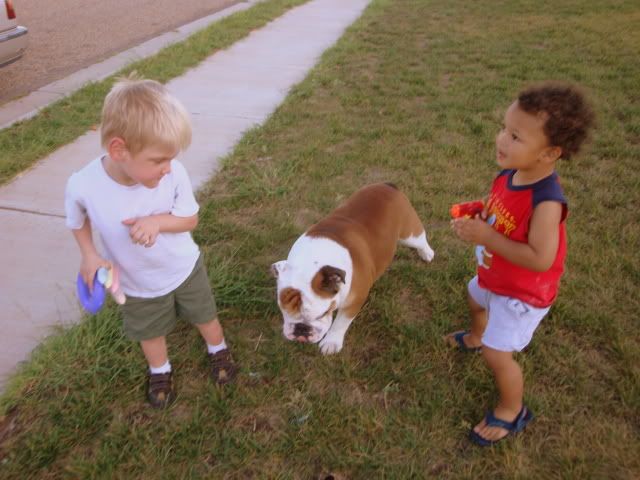 Stuck in a bucket!!!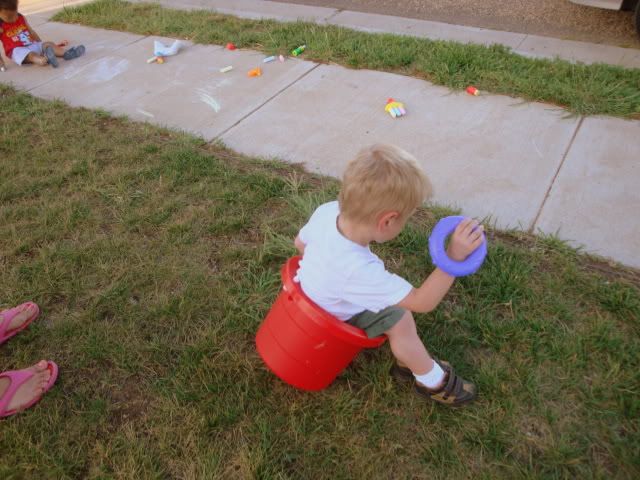 Where's David?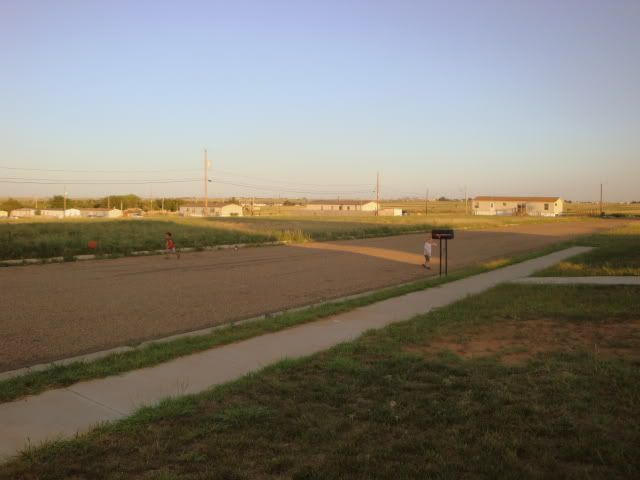 We went to the Panhandle Plains Historical Museum with JoAnn and my friend Cory and her husband.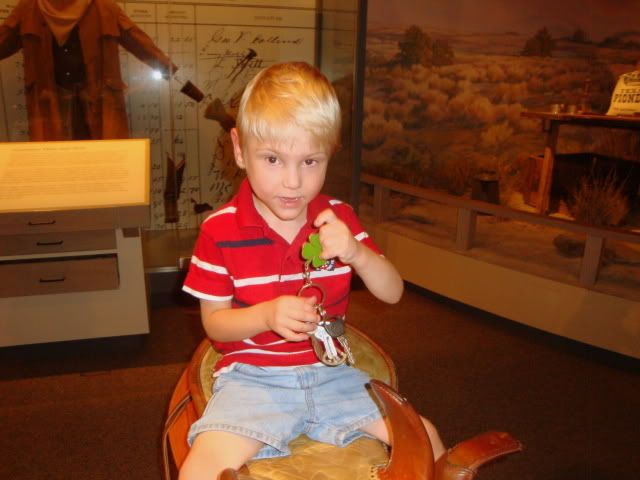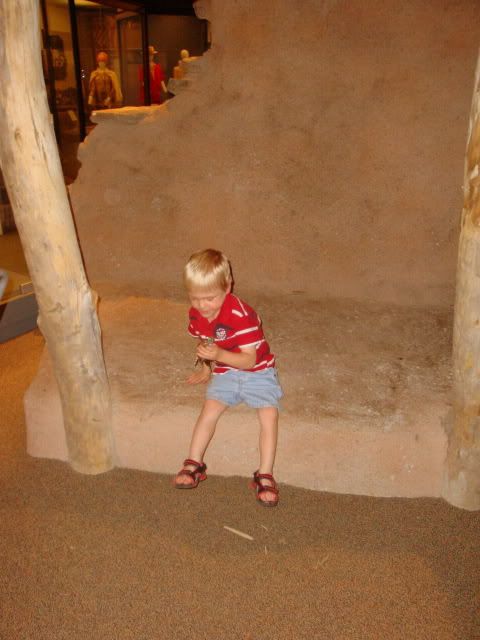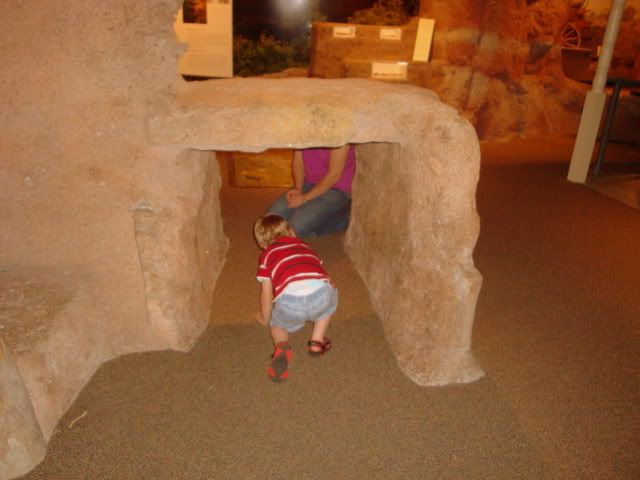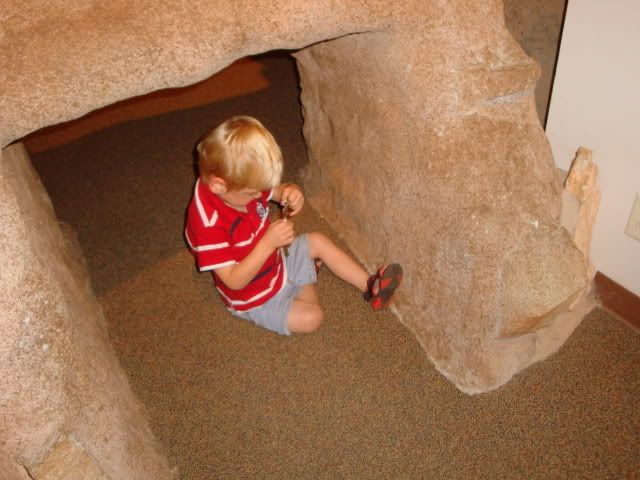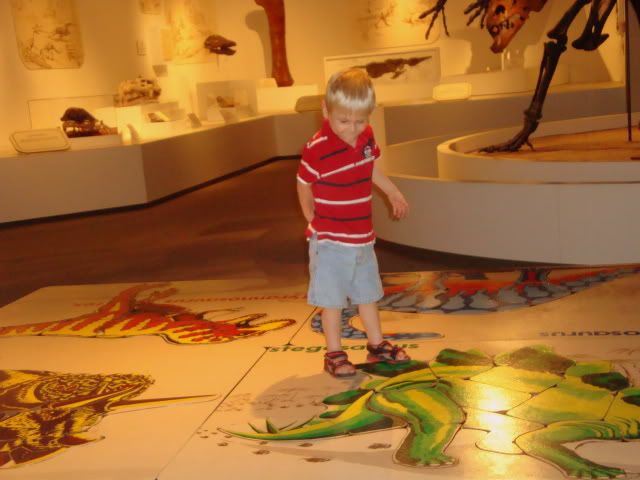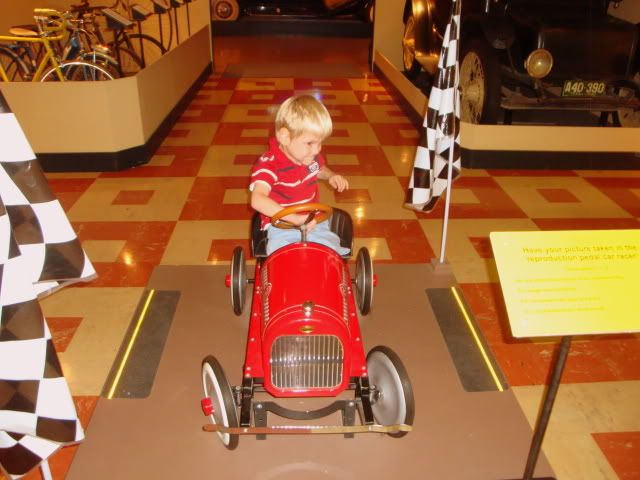 On the ride home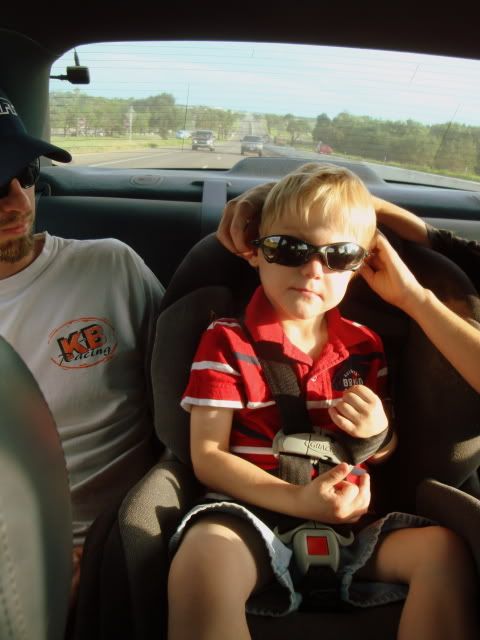 David turned FOUR on August 3rd. Can you believe that? Here's some pictures from the party.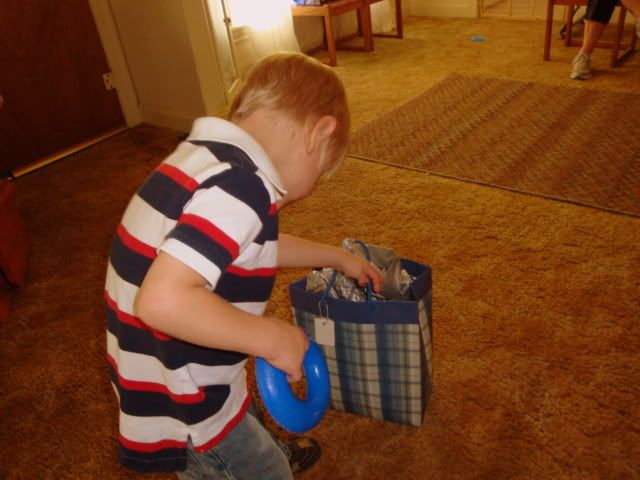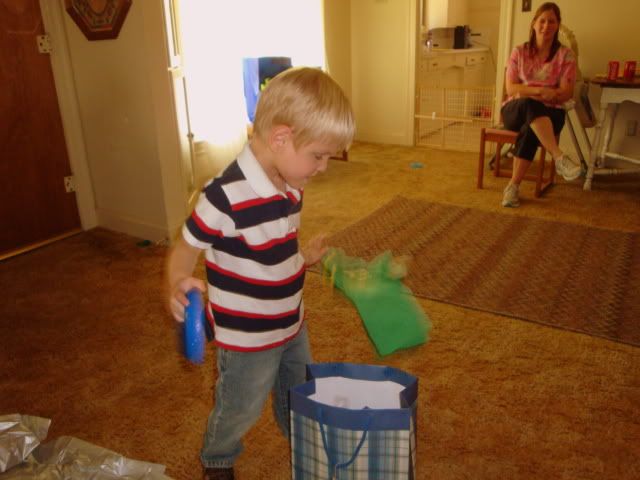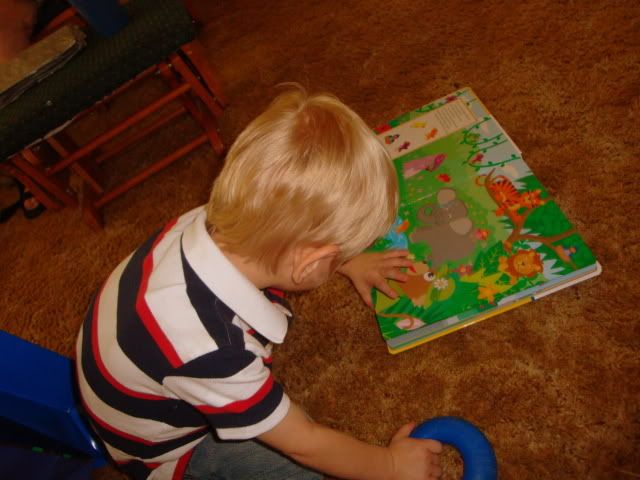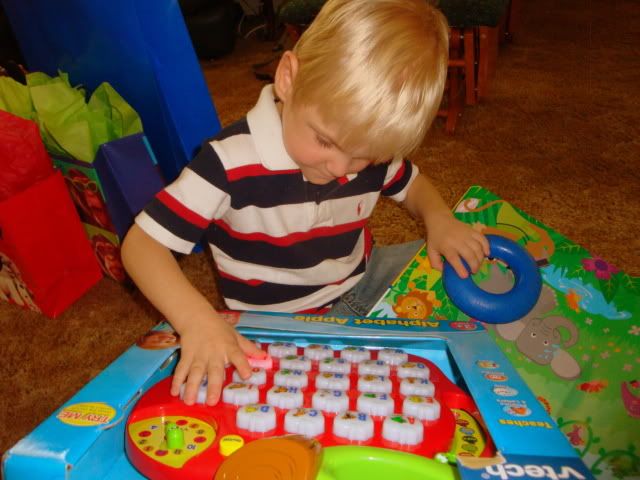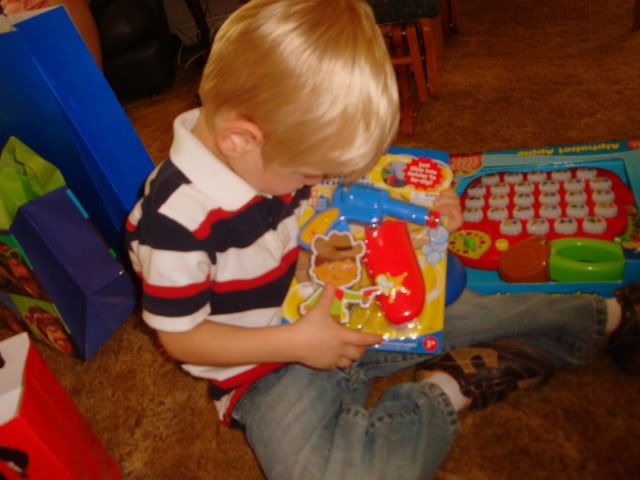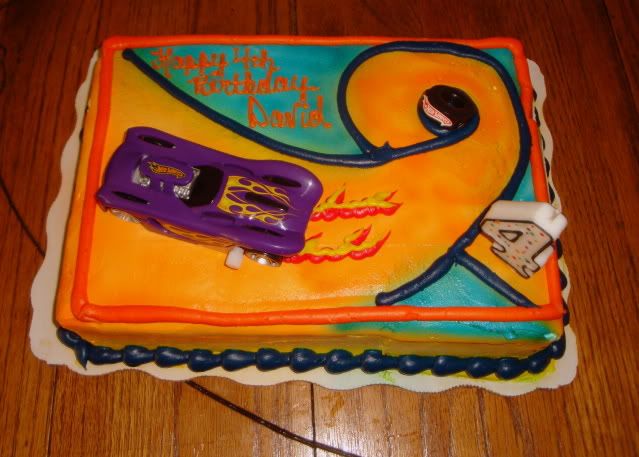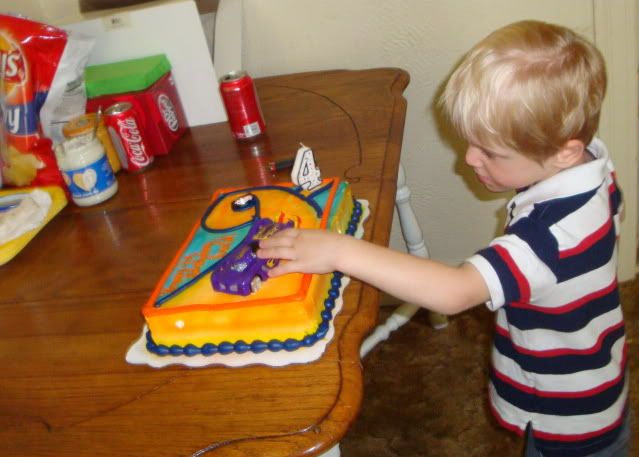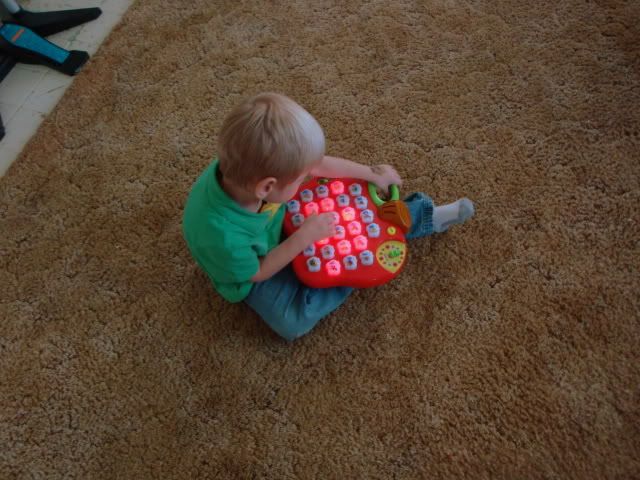 Just for the sake of reminiscing.....
Here's a look back at how far my baby has come.
August 2005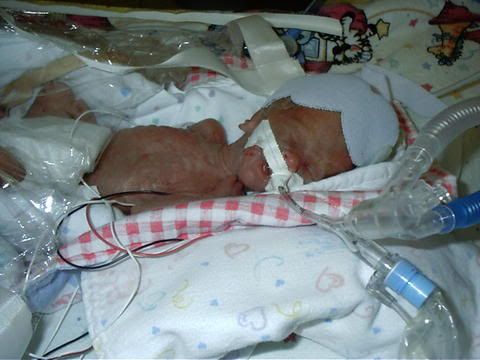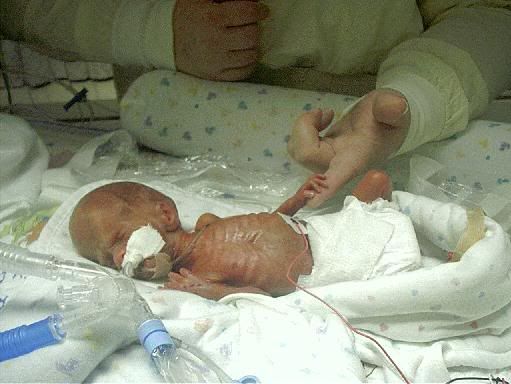 August 2006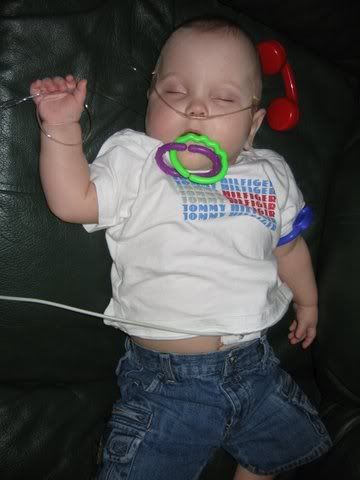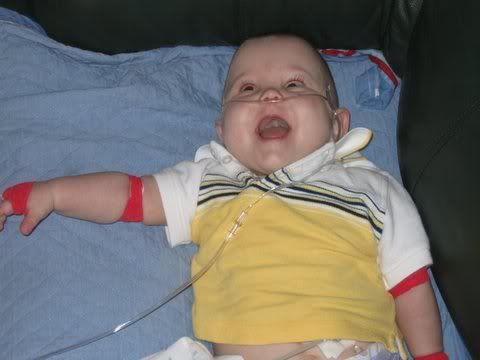 August 2007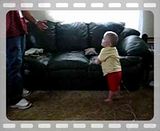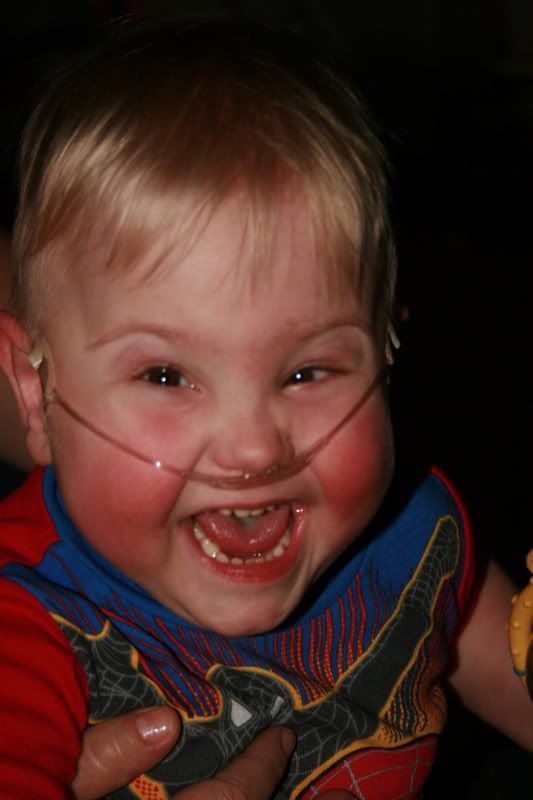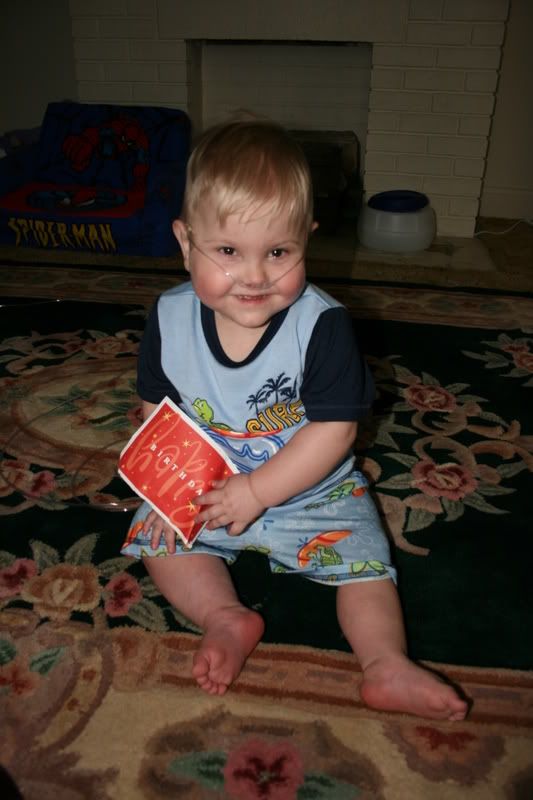 August 2008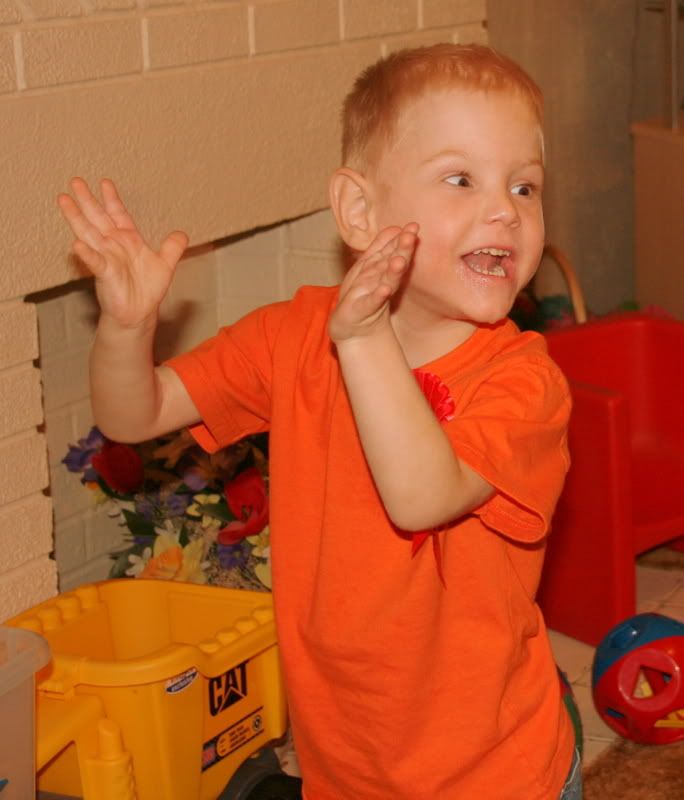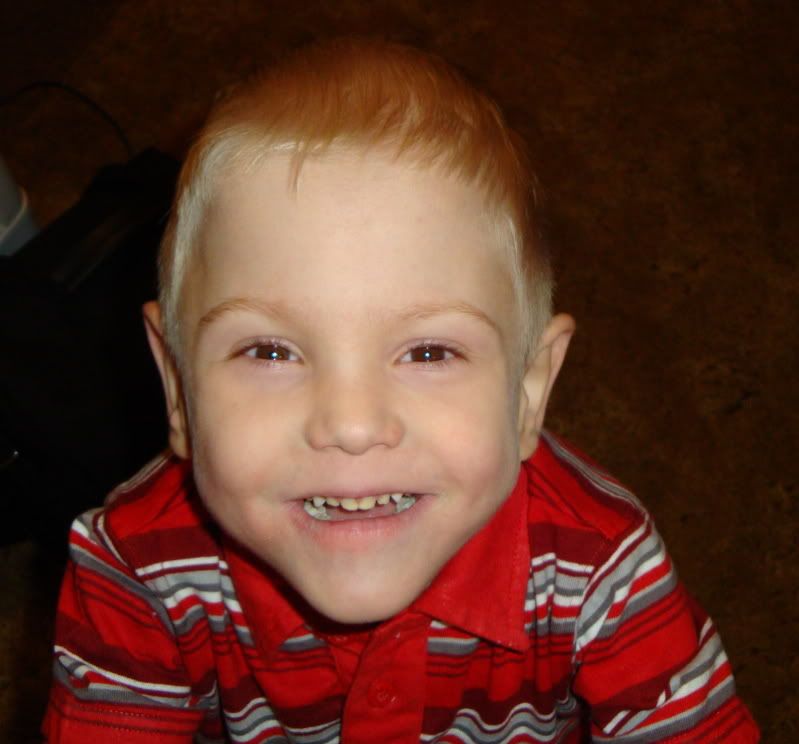 August 2009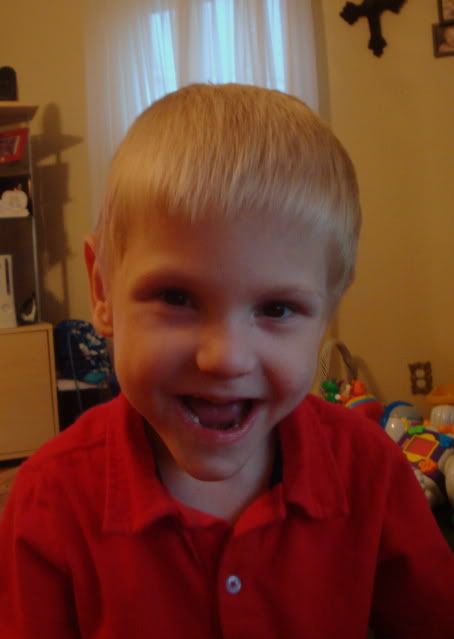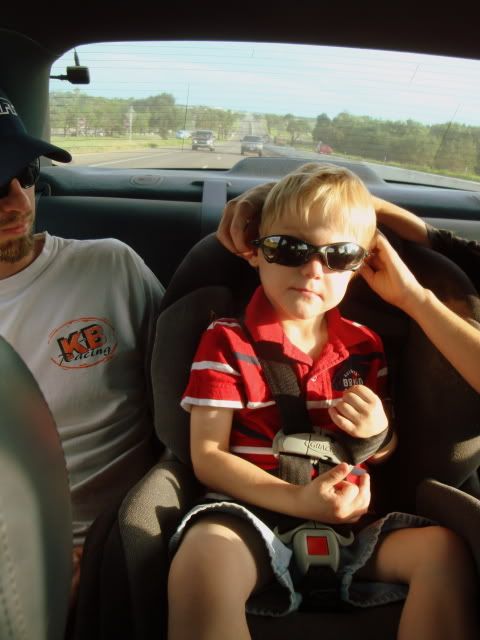 OK I think that's all the pictures for now.
As far as us, we're doing well. Javier's working on multiple projects at the moment, including an amazing website that he's built for a company called
ANXO
. In between web design projects, he's been hired as a photographer at several events, such as quinceaneras and softball games.
I'm also doing well. On July 9th everyone was pulled into a "Town Hall Meeting," where we were informed that Blue Cross and Blue Shield was leaving Amarillo. I think I speak for everyone who, like me, had been there since the beginning of BCBS in Amarillo, that it felt like a big giant "Screw you and all your hard work." I felt like I had been punched in the gut and kicked in the teeth. I felt incredibly betrayed, especially since we had been told over and over again how financially secure BCBS was and that, even in the recession, we had no reason to fear for our jobs.
On that day, we were told that there were two new companies that were coming into town. At that time, only one of the companies, TMG, was prepared to offer positions within their company. However, we were told that another company, DNoA (Dental Network of America) was coming in "sometime in August" and would have positions available.
Here's what we knew at that time: TMG was a call center only. They were open from 8a-8p, M-F - ALL year long (including holidays) During open enrollment (which is like six months out of the year,) there was a ton of necessary overtime.
As far as DNoA was concerned, the *only* thing we knew was that there was a claims processing unit as well as a call center. And that was it. We didn't know exactly when they were coming, or what jobs they would have to offer us.
So TMG offers me a position as a Customer Advocate. Bottom of the barrel. Which again, felt like a kick in the teeth, because I've promoted up with BCBS, but that didn't matter to TMG, they were going to put me in their company at the bottom. I was going to have to work my way back up. However, they were going to keep my pay the same, and I would keep my insurance benefits until the end of 2010. I had to make a decision.
I'm a strong believer that sometimes your unconscious can pick up on things that your conscious isn't able to recognize. And something felt funny with TMG. I couldn't place it, and nothing was logical. TMG was offering me a job. I would keep my benefits and my pay. Or, I could wait for the unknown and hope that DNoA would have something better to offer me.
My third option of course was to just severance out and go on unemployment, but that would mean losing my insurance.
My biggest fear is that I would turn down the job with TMG and then DNoA would come in and offer me minimum wage - or worse - not want me as an employee at all.
So, even though most of my peers felt pressured into taking the job at TMG, due to the recession and not wanting to risk their future, I declined the job.
Finally, at the beginning of August, DNoA came in. They interviewed us and asked us which, out of the list of jobs available we were interested in. DNoA is *so* much like BCBS (they're the dental side of the insurance, instead of the medical side) and they offered me a Senior Claims Technician position - which is what my current job title is - and the same pay. I was so relieved I nearly cried.
I start training on September 1st.
And looking back, even though I was incredibly hurt and felt so betrayed, we were very lucky. We got an email the other day telling us that they closed the Palestine, TX and the Tulsa, OK offices, and would be condensing all the mailrooms to one FSU. Last I heard, there were about 700 people without a job.
.... so there it is, the whole story! Thanks, to whoever read all this!!!