I hope everyone had a wonderful holiday. Ours was alot of fun....but at the same time, I'm really glad it's over LOL
Here's some pictures that we took of David for Christmas cards. Out of about 150 pictures we managed to get six decent ones LOL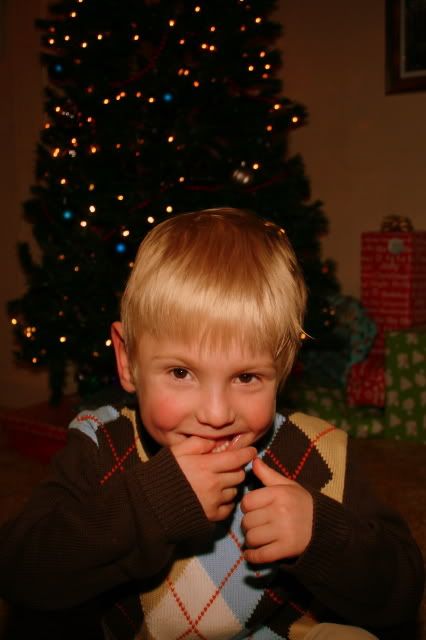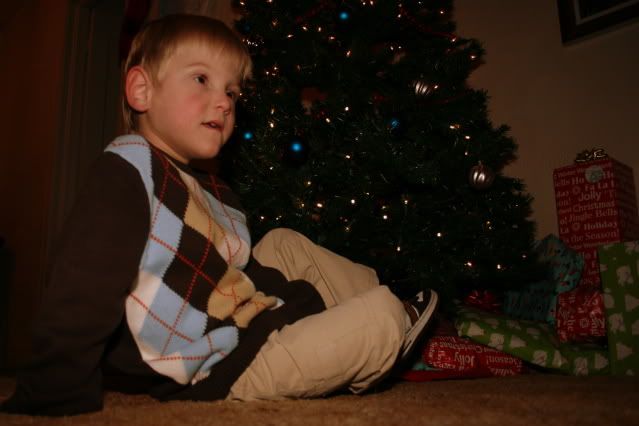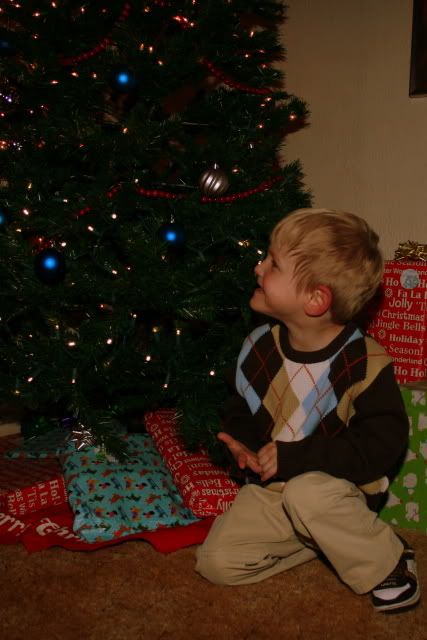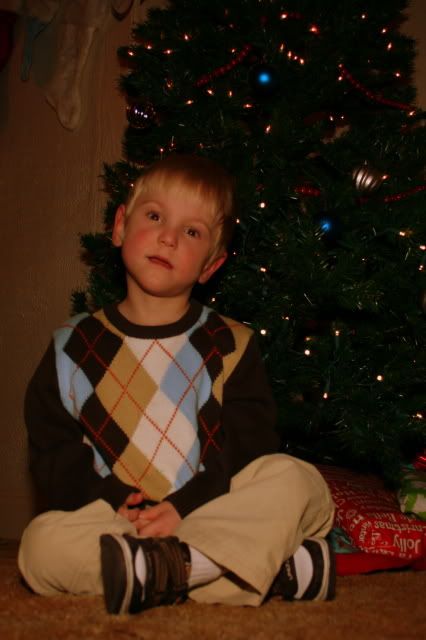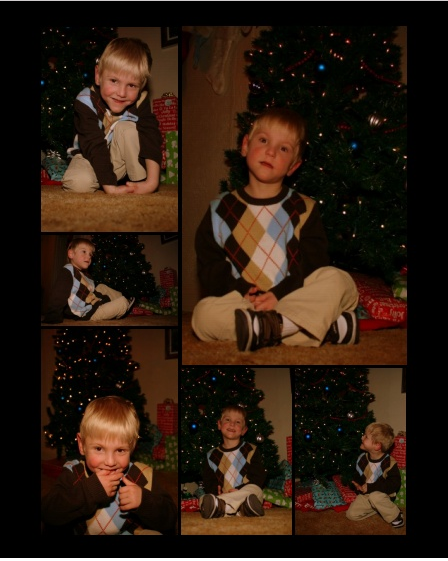 Christmas Eve we opened presents at home. David did really good! This is the first time he's actually shown interest in what was under the paper.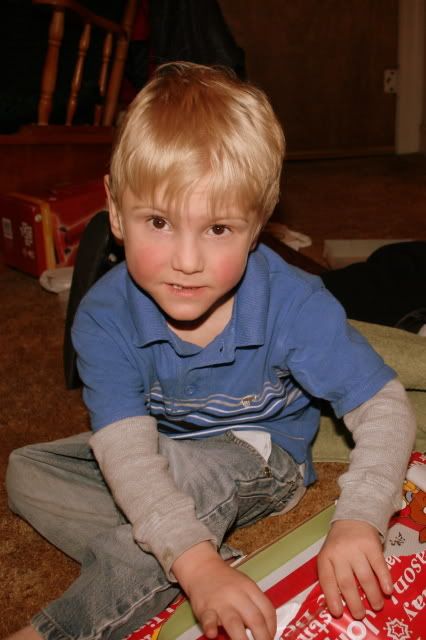 I got him a Doodle Pro so that we can work on writing his name without him trying to grab the paper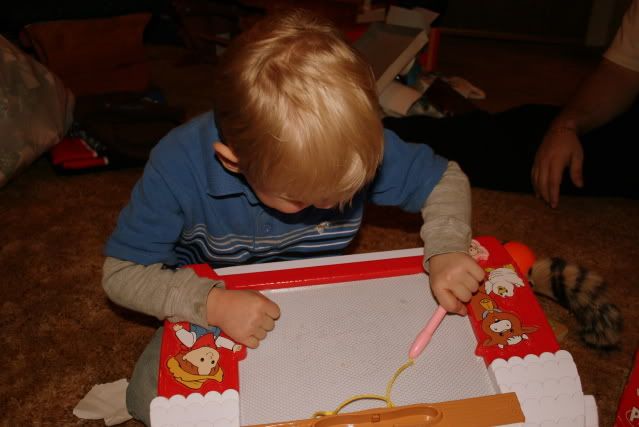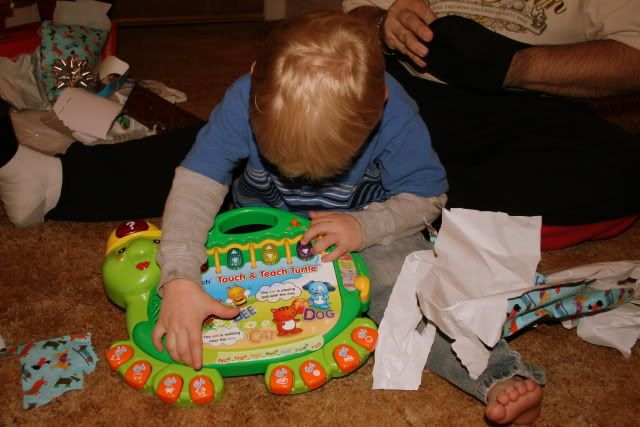 Amongst other things, here's some of his presents -
JoAnn got him Leggos.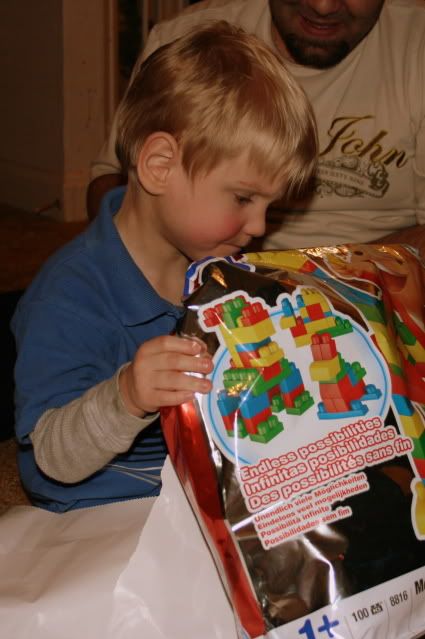 This was, by far, his favorite gift. It's some sort of ferret or something that's attached to this battery operated ball that rolls around - it's kinda cute! Unfortunately, David opened this one almost first, so I had to really work for his attention to get the rest of them opened.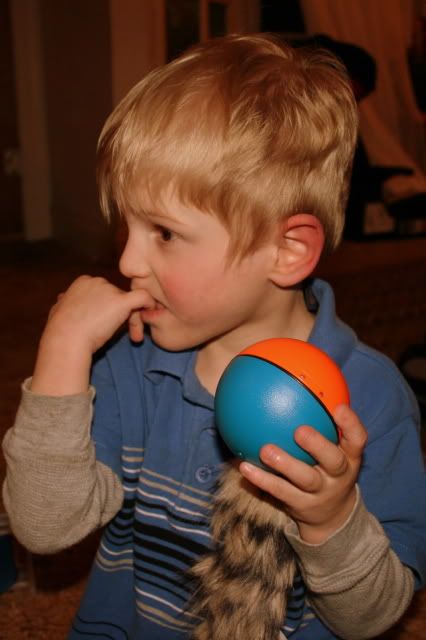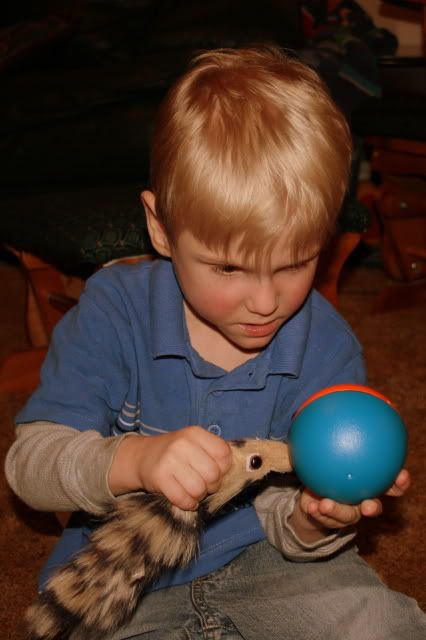 He got some motorcycle racers from Grandma and Grandpa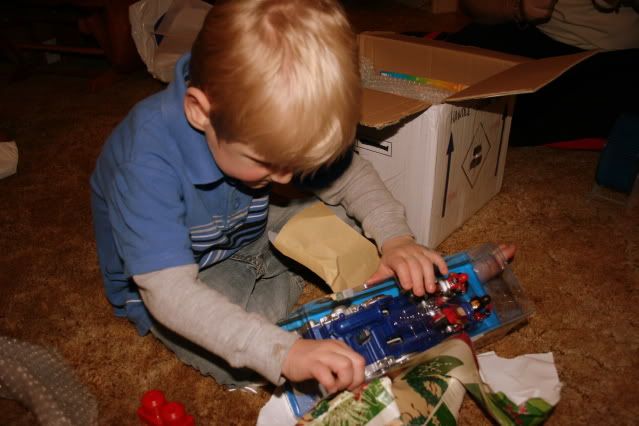 And a laptop computer from Javier's parents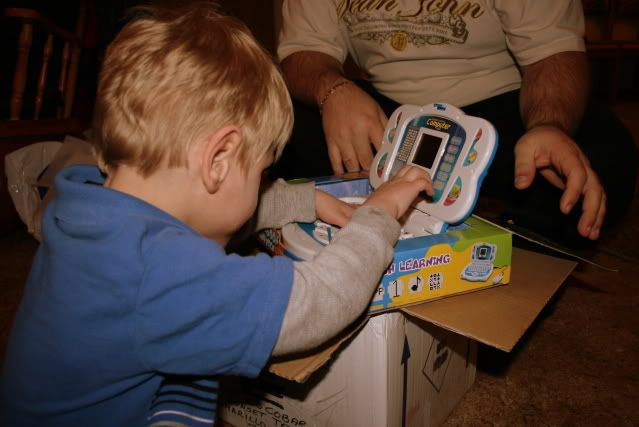 My living room was SUCH a mess when we were finished!
The on Christmas, we went to Meme's to open a few more gifts and to have Christmas dinner. Here's a picture of my nephew Jaxon.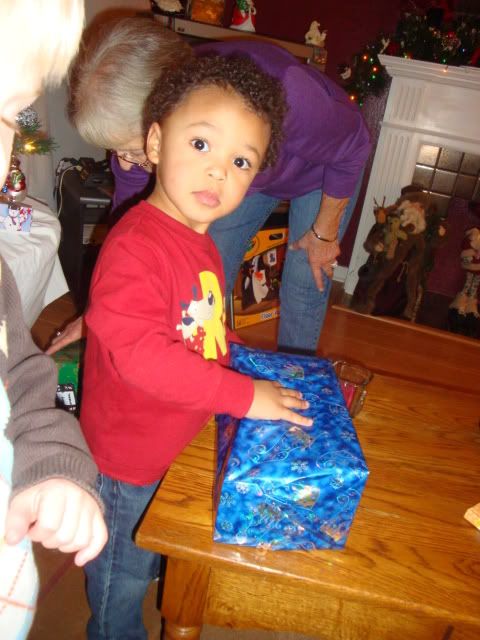 And Jaxon with his "brudder"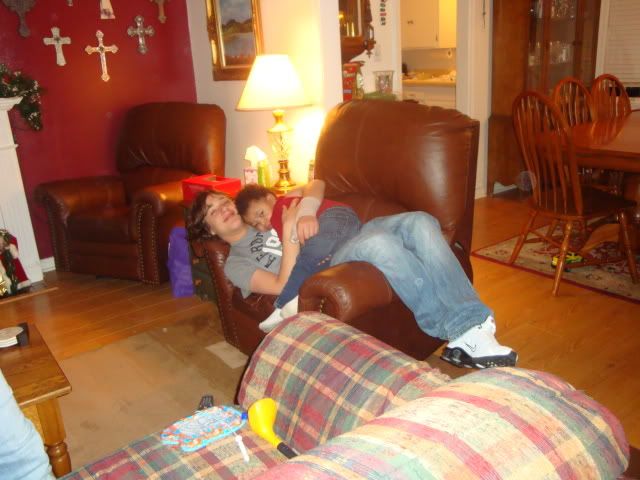 Here's some pictures from one of the snow days we had: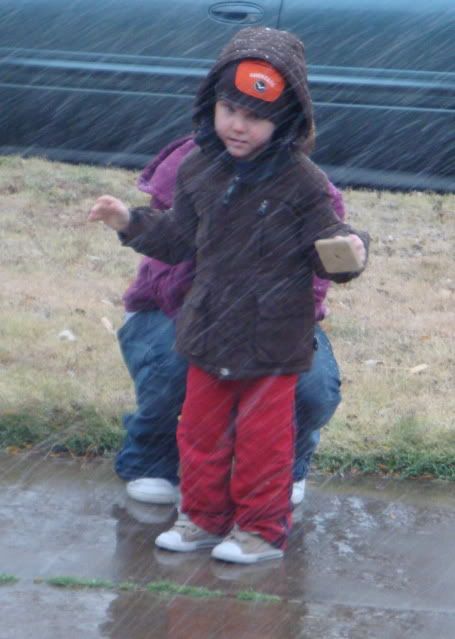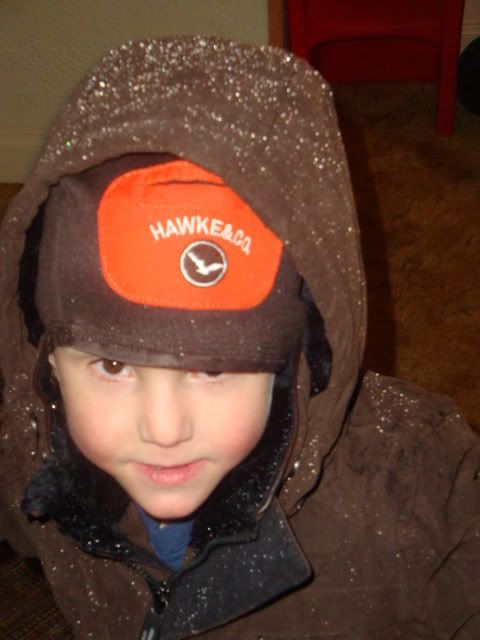 Here's a picture of David after bathtime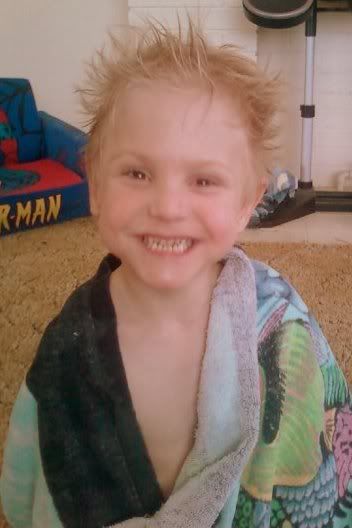 ...and since it's likely I won't update this again in 2009 - HAPPY NEW YEAR!!!!