Sorry it's been so long since I've updated - things have been crazy around here. We're trying to find a house to move into - and I think I've found one, we're just waiting on confirmation. Also, I'm looking for another job. So there's about to be alot of changes around here - especially for someone like myself who hates change!
Anyways, David's doing fantastic. He's standing better and better each day - requiring less support. I love that he's progressing so nicely, but sometimes I miss the good old days when he stayed in the same place as I put him! haha....
So we tried the hat again - I wanted to get him used to it so when we went outside for something he'd wear it.... he did a little bit better: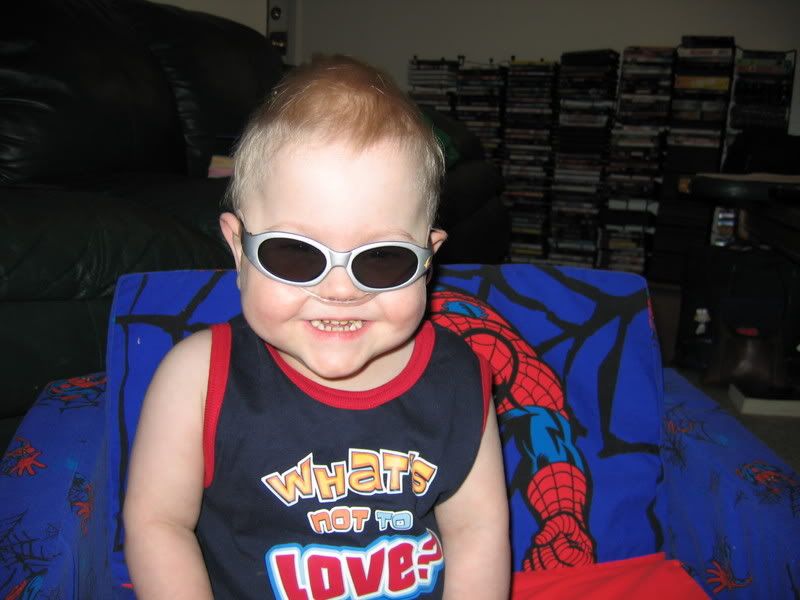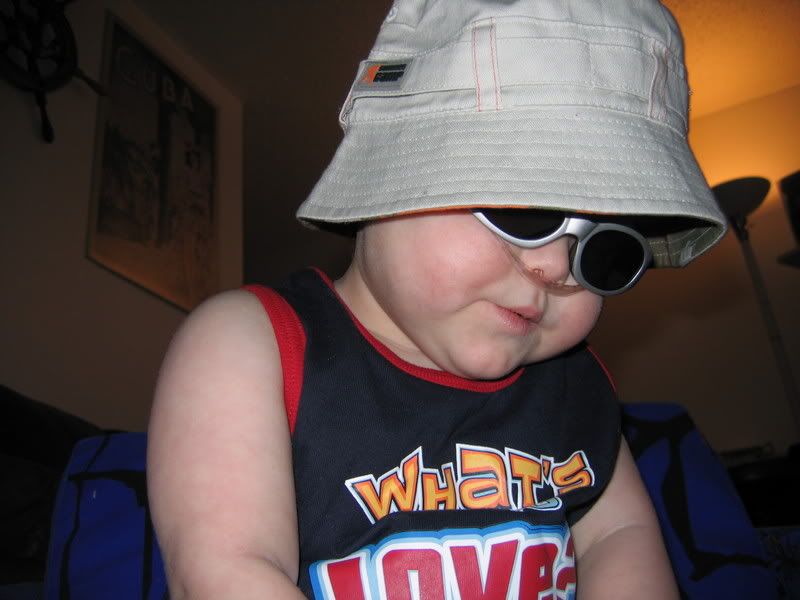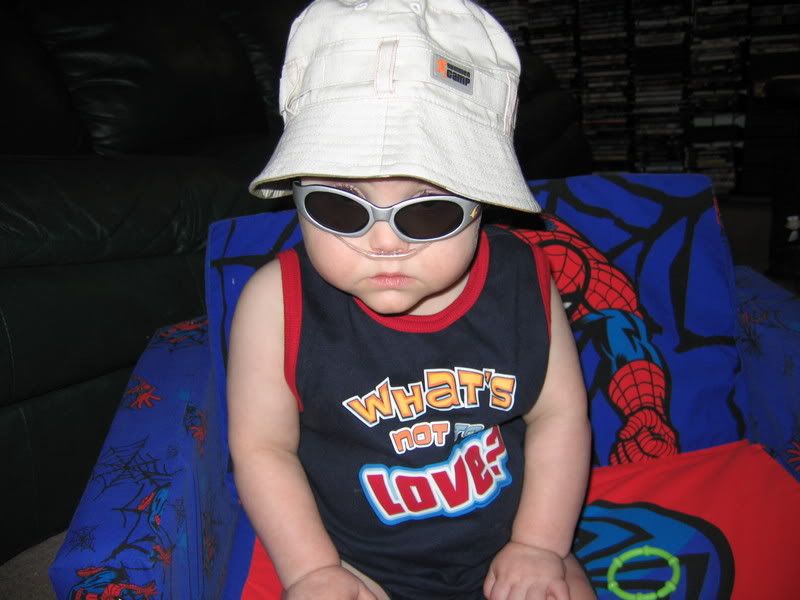 Two of David's least favorite things - the patch and the hat. Sorry it's blurry, I literally had to hold his hands down and snap real quick because he's FAST at pulling that hat off.
Here's what David does when you give him cheerios
he hasn't gotten the pincher grab down yet. Most of the time the cheerio falls out of his hand and lands on the floor so he ends up licking his hand.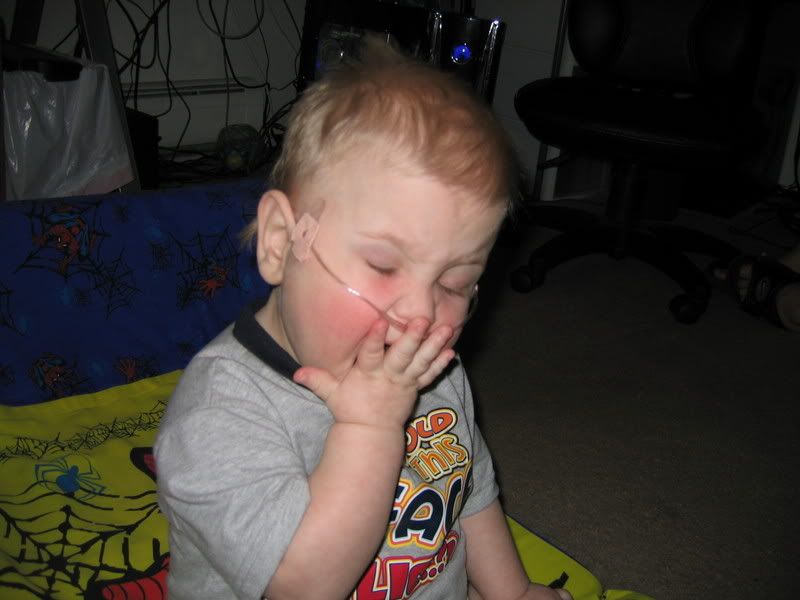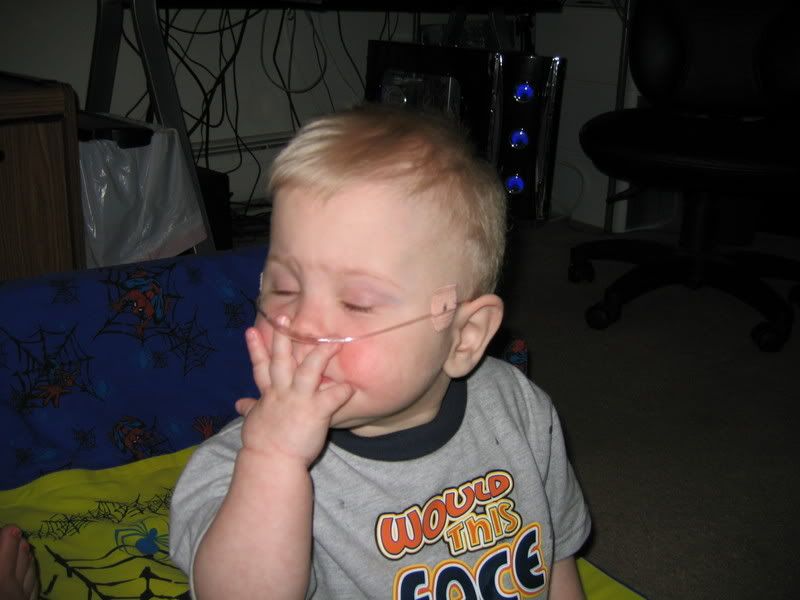 This is after his bath, I just thought he looked squeezable.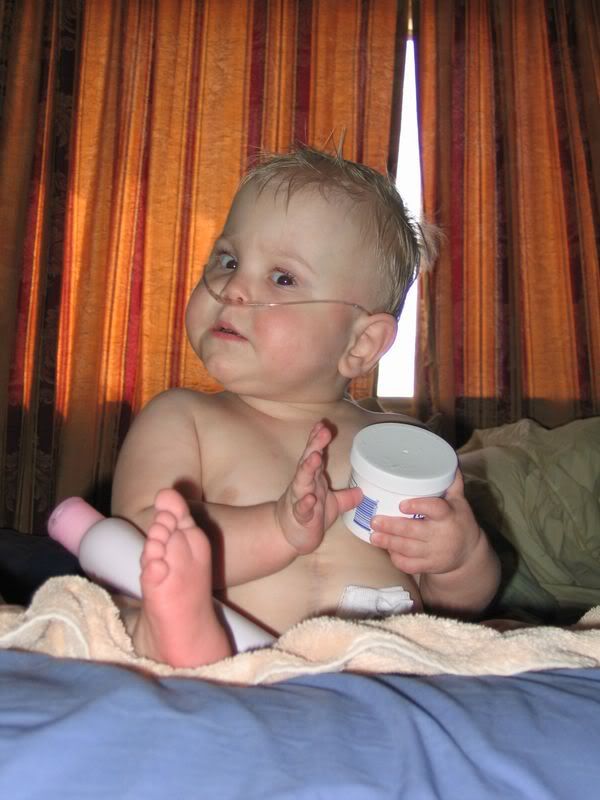 I took David over to Meme's house because Lizzie wasn't doing real well. Lizzie has her family in town, and this is her great grandbaby. Her name is Kylie. She's almost nine months old and SO cute. David wasn't sure what to think.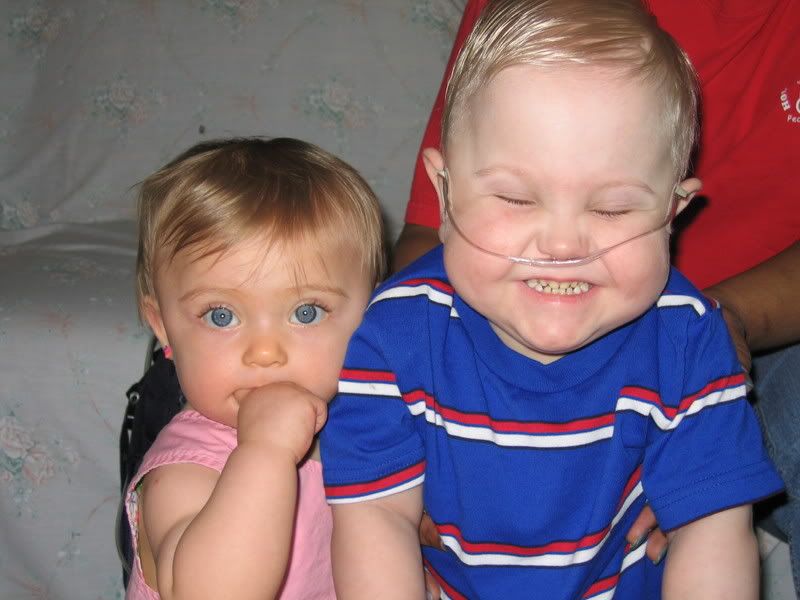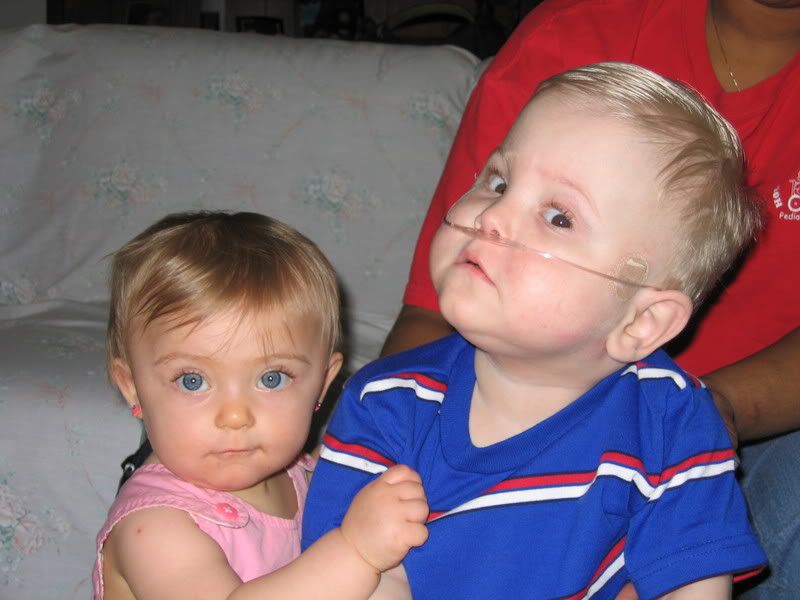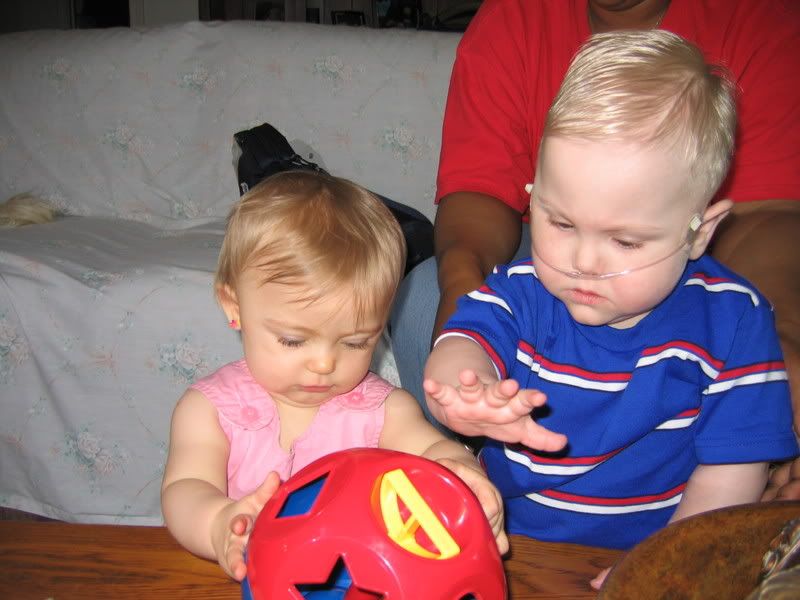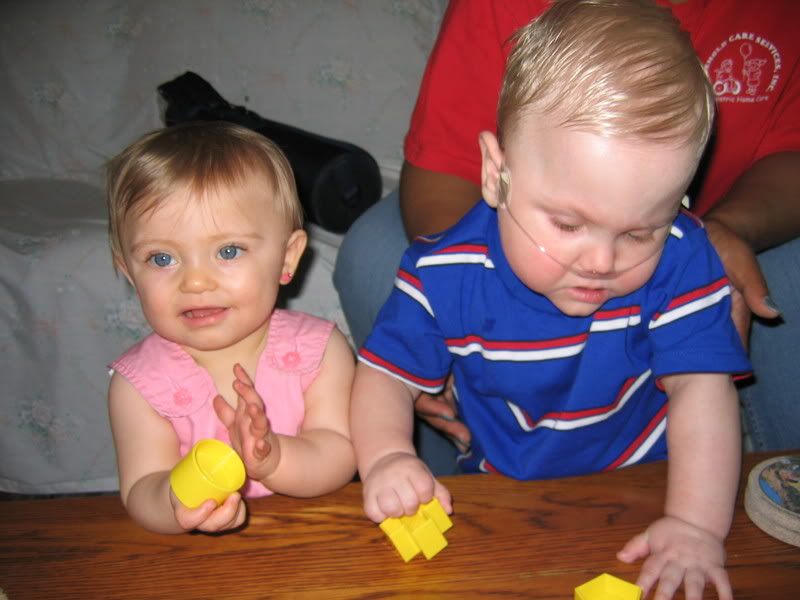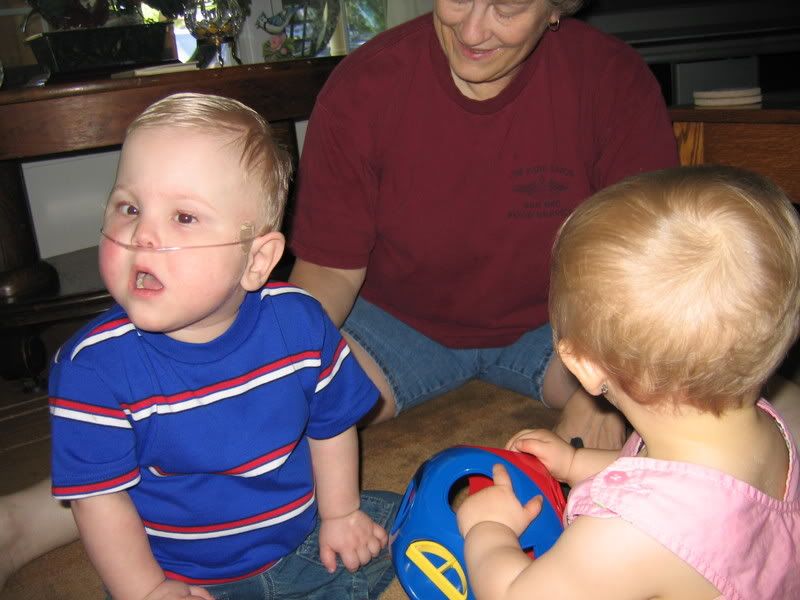 Last Sunday we went to Mutt Fest. It was so much fun!
All sunblocked, sunglassed, and hatted up.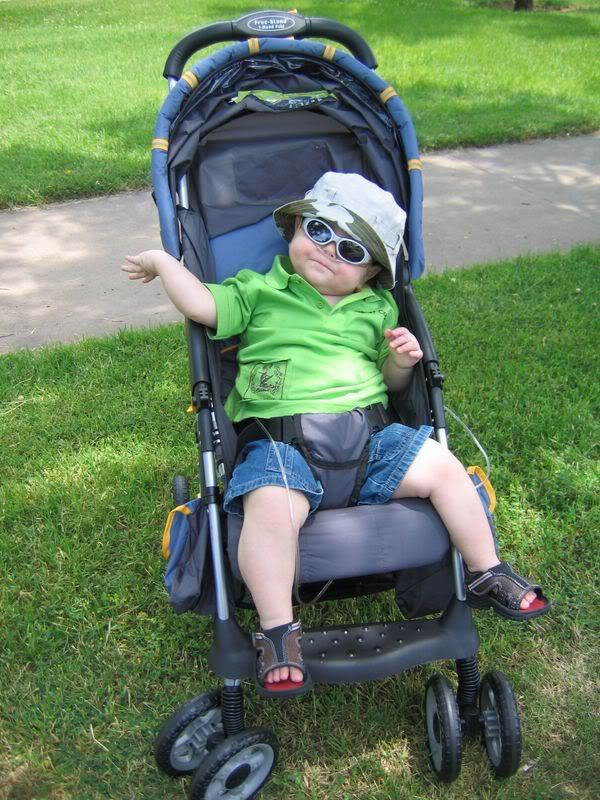 Romance at the pool.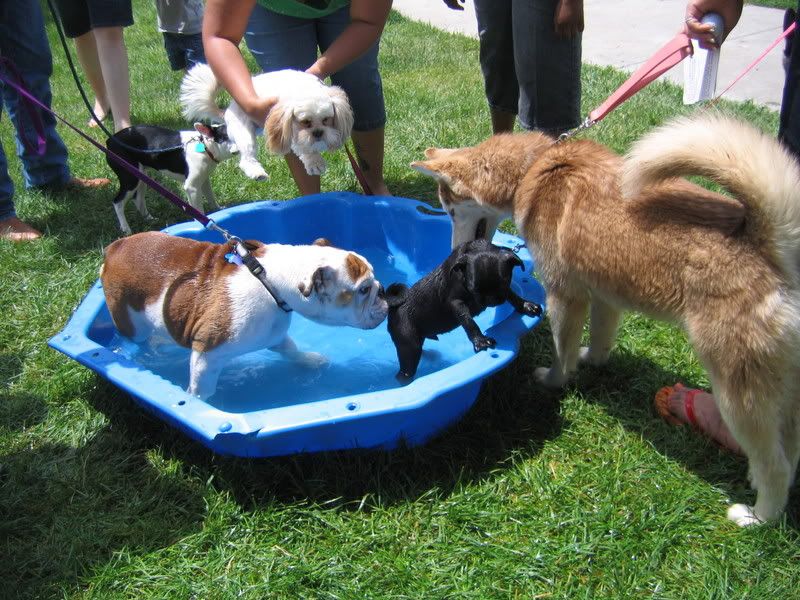 They had some miniature horses there - they were itty bitty! The woman up there was talking to me about equine (sp?) therapy that is used in CP patients
I'm gonna look into it - they don't start them until they are three.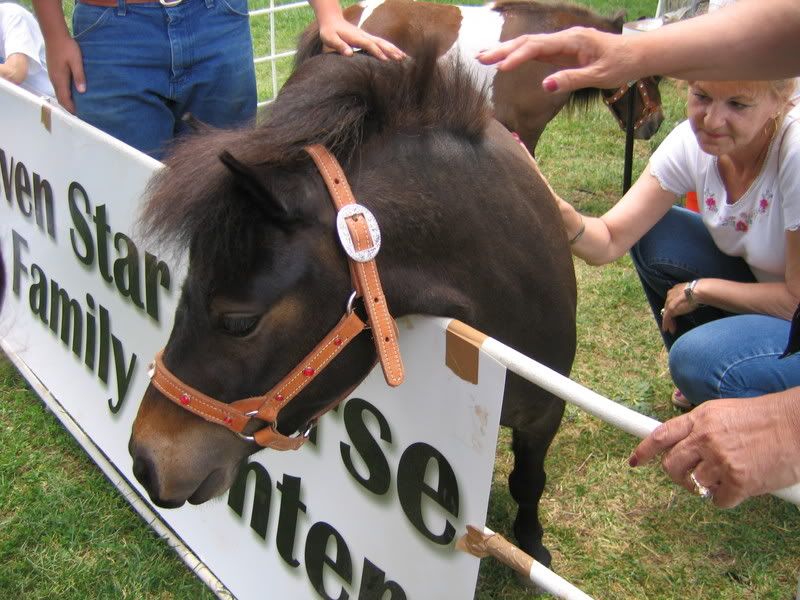 And
I've never seen dogs this big!! Seriously!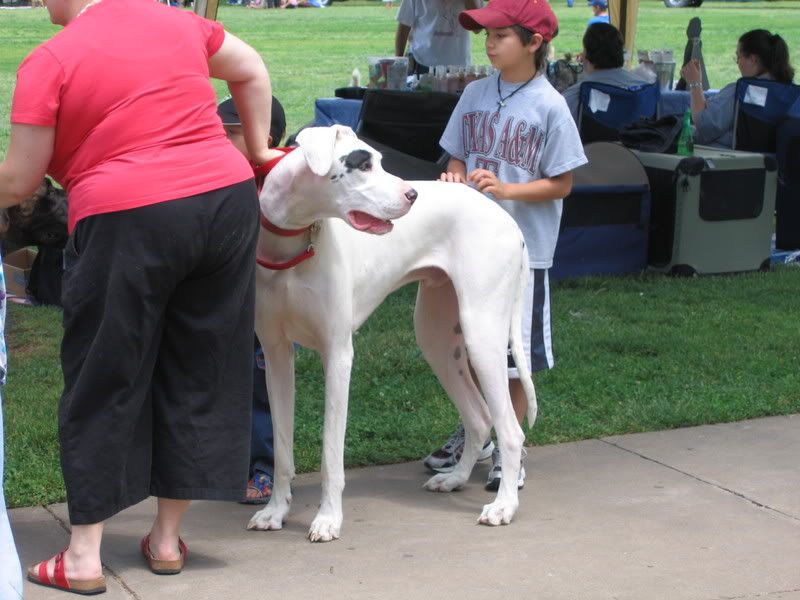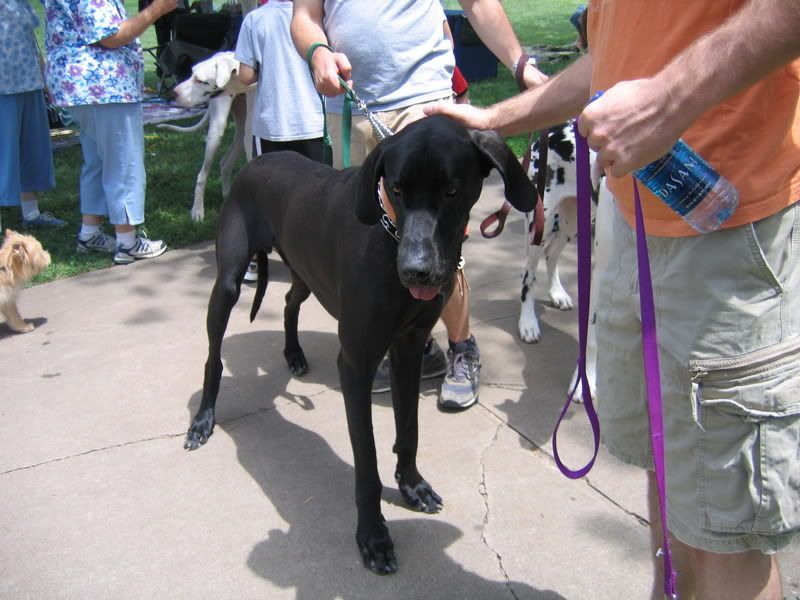 Leroy was very social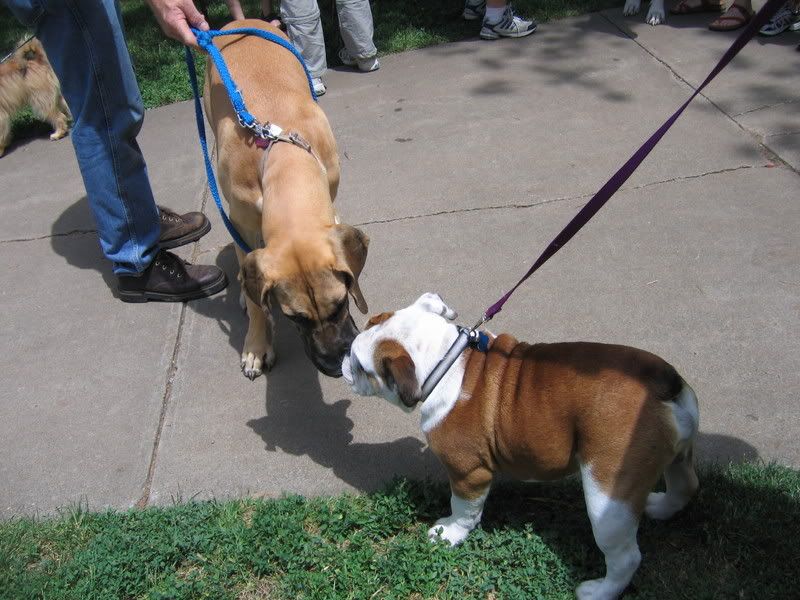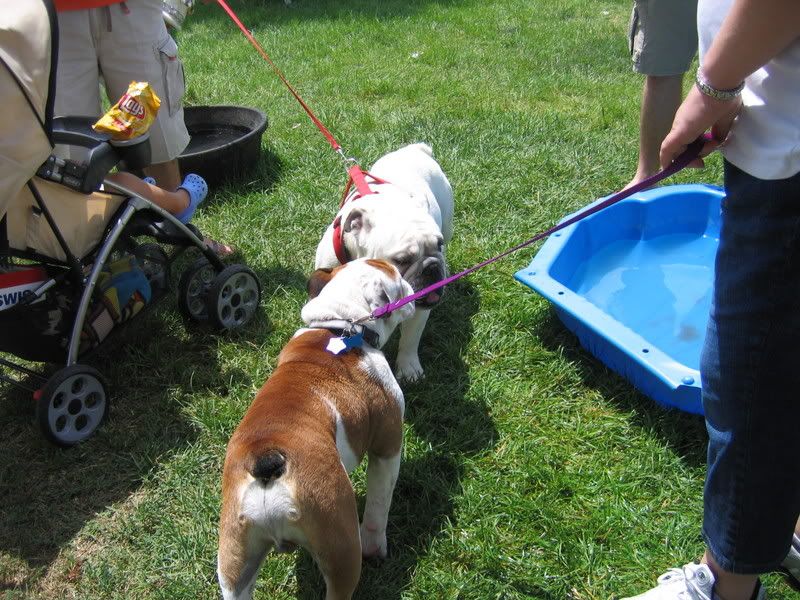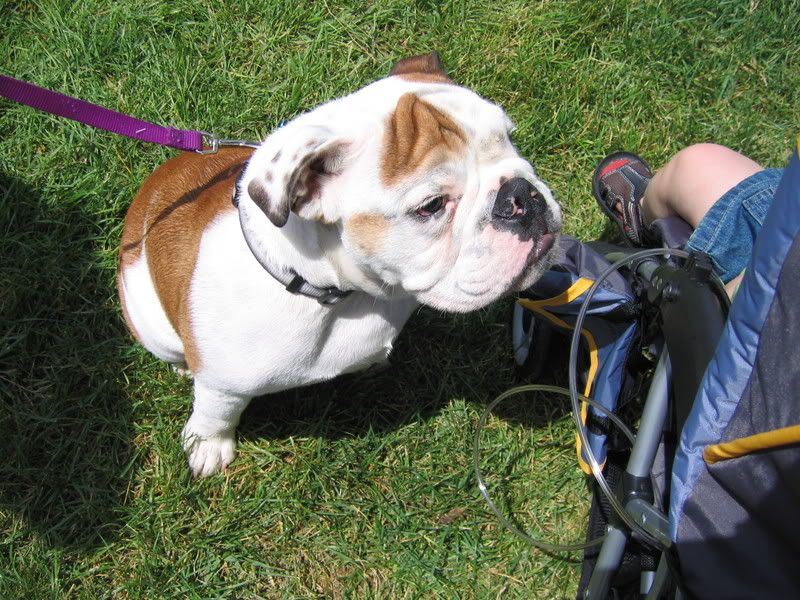 Looks like fun, right? Well, don't ask David. He slept through the entire thing.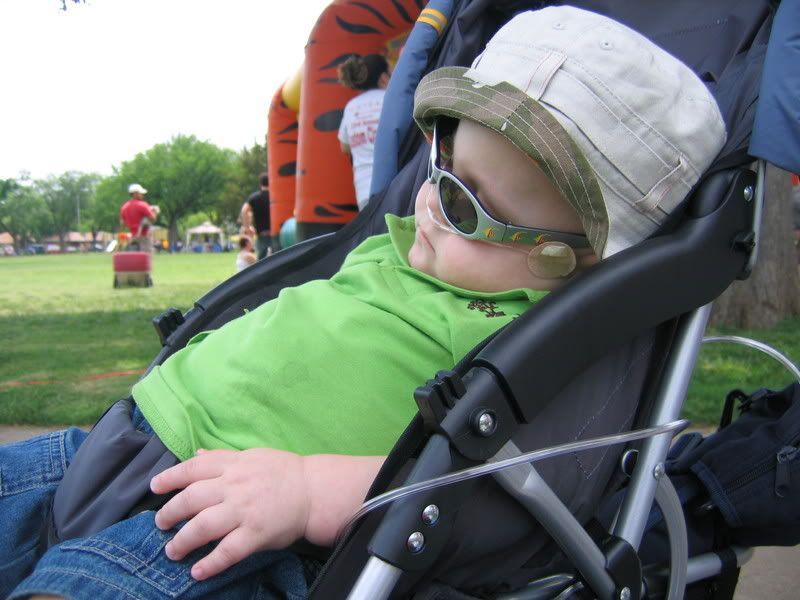 So then we went back to Meme's house to visit. David had a good time playing with Kylie. Check out their first kiss.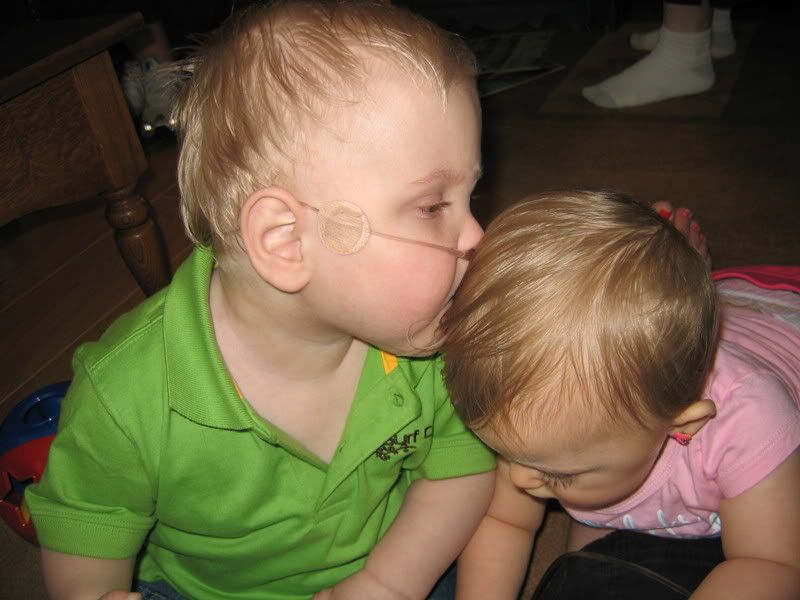 David says "dammit, mom.... "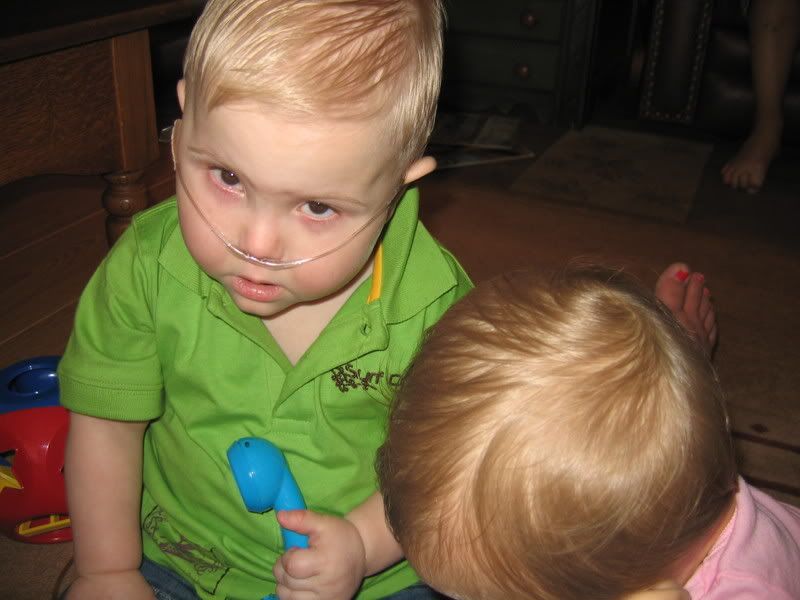 They kept stealing each other's toys!!!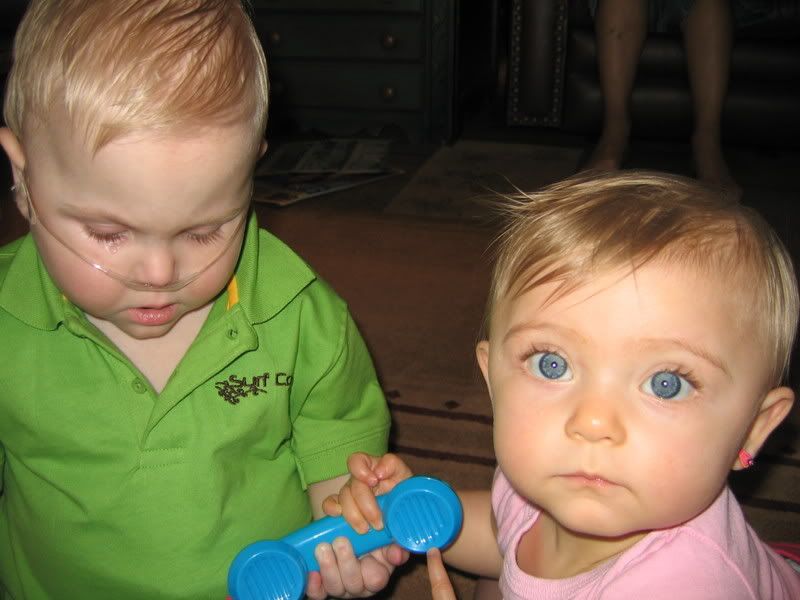 Just because I think she's beautiful - look at those eyes!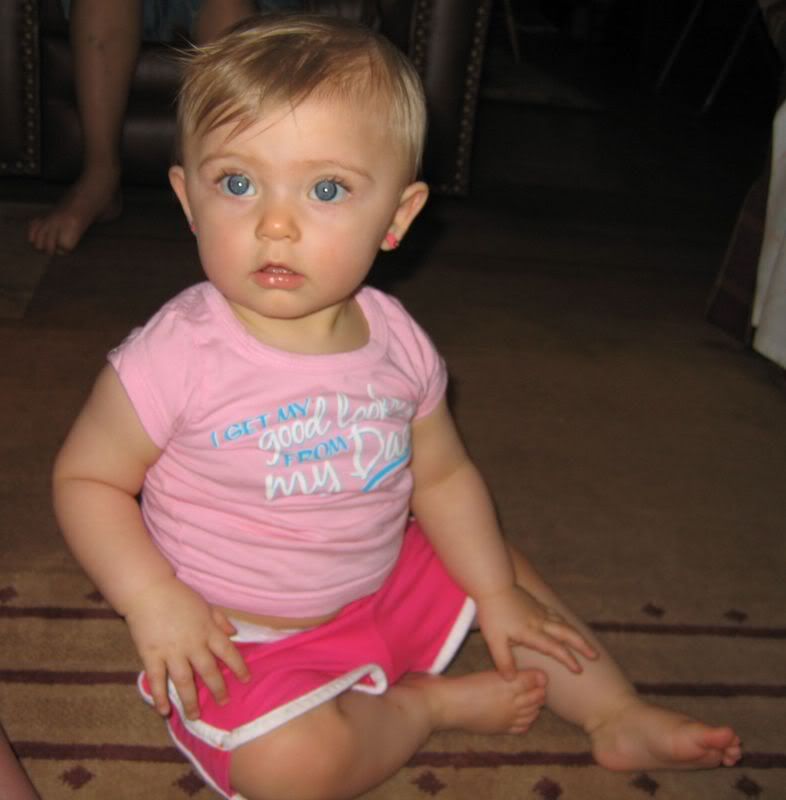 Leroy - thinking he owns the place.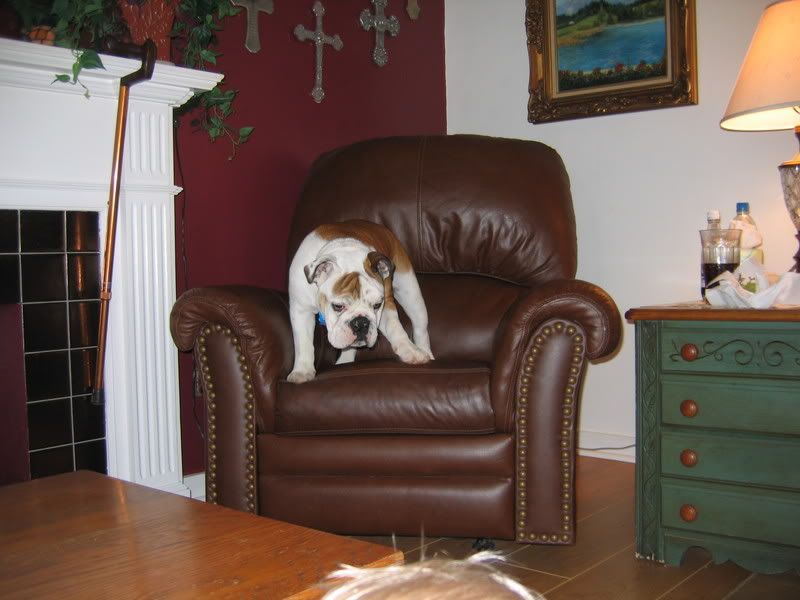 So basically we spend all this money on toys, but the kids would rather play with things that belong in the garbage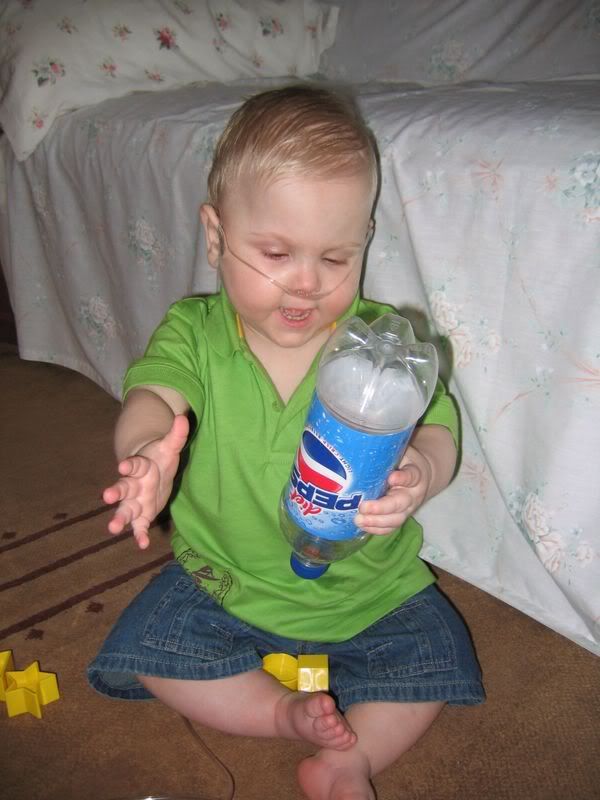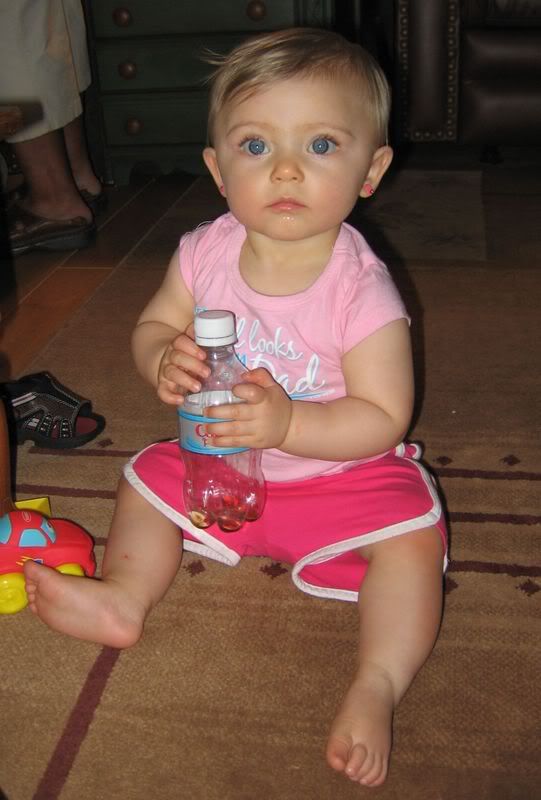 David kissing Carrie - Carrie is Lizzie's daughter.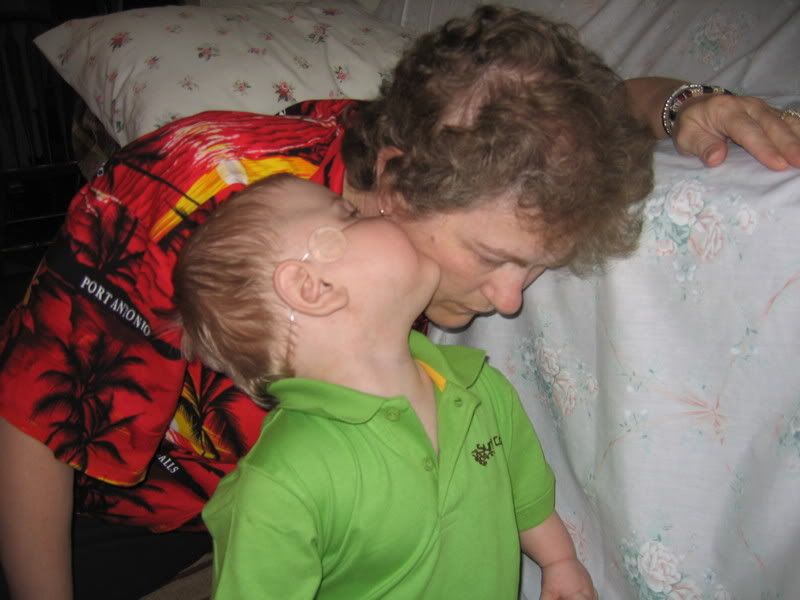 And here's proof that David has small feet - he's over a year older than Kylie, but he has the same size feet as she does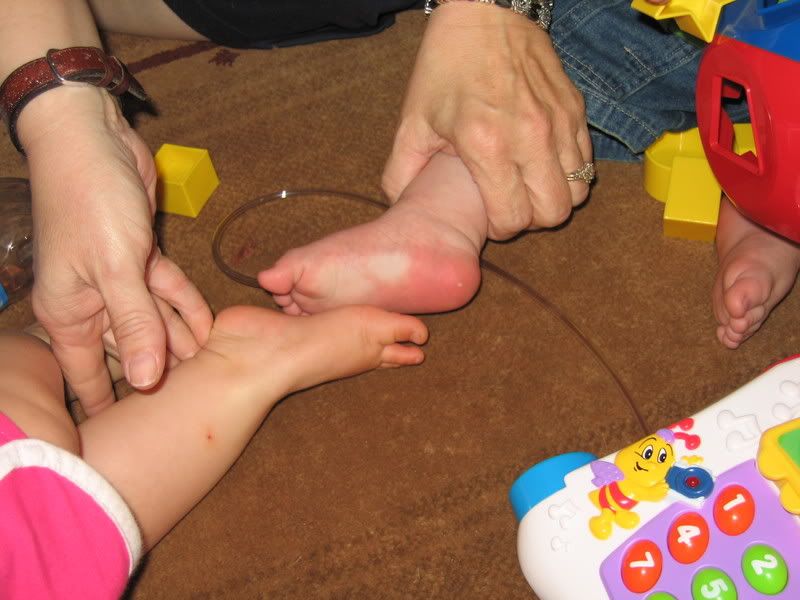 Pictures from PT the other day - David was not amused. He says "you want me to do WHAT?"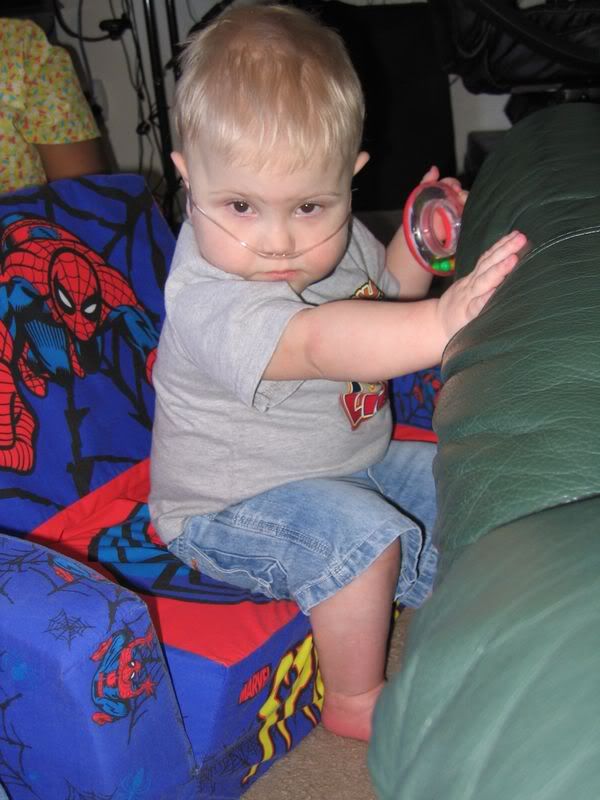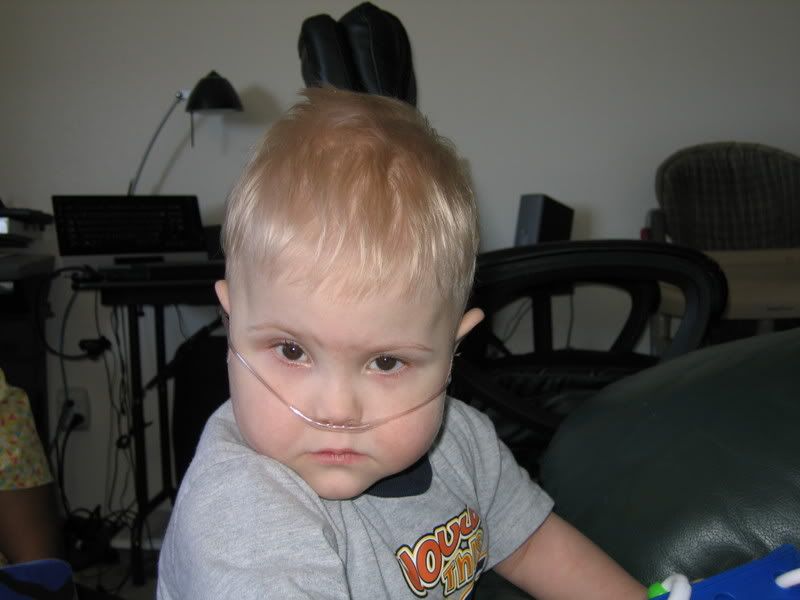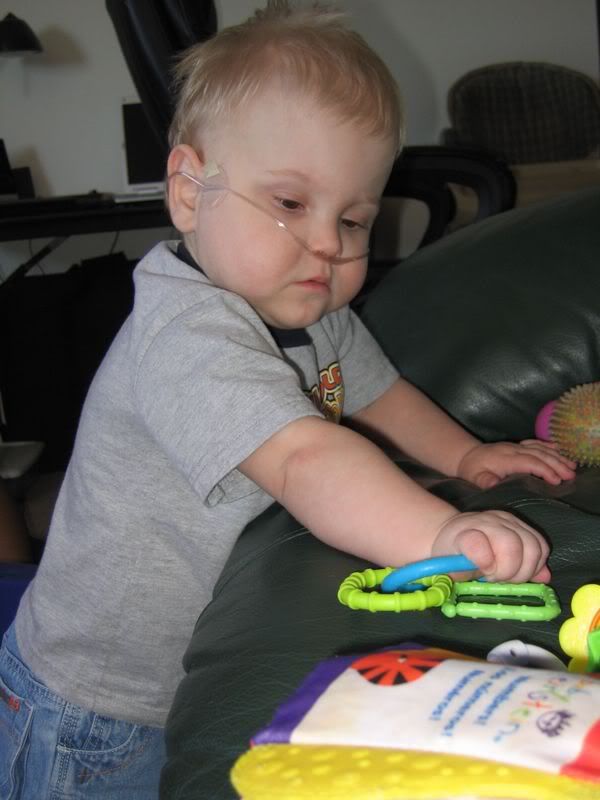 Finally, a smile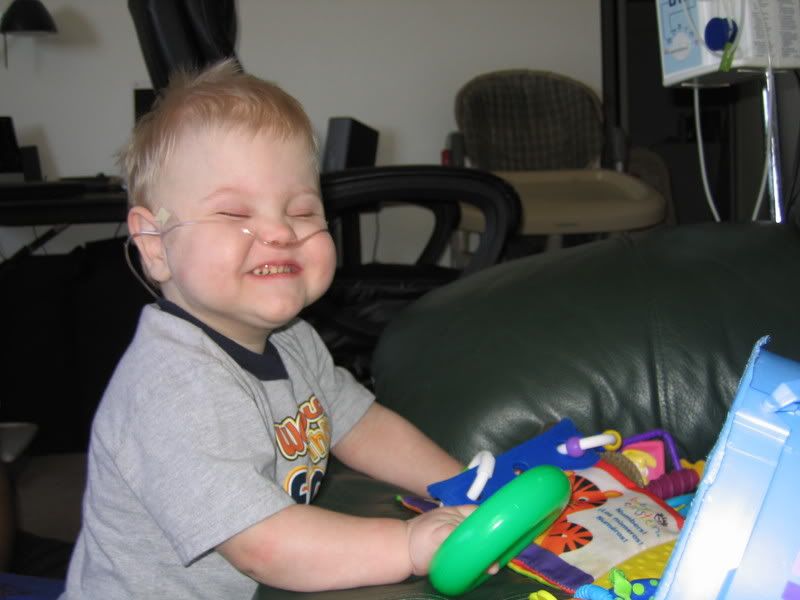 Wednesday we went to the discovery center again. They had a new exhibit called Moneyville that I was excited about seeing.
First, though, we had to go get our therapy - the therapists meet us there every other Wednesday
You can't tell really, but David is standing up here, playing with this toy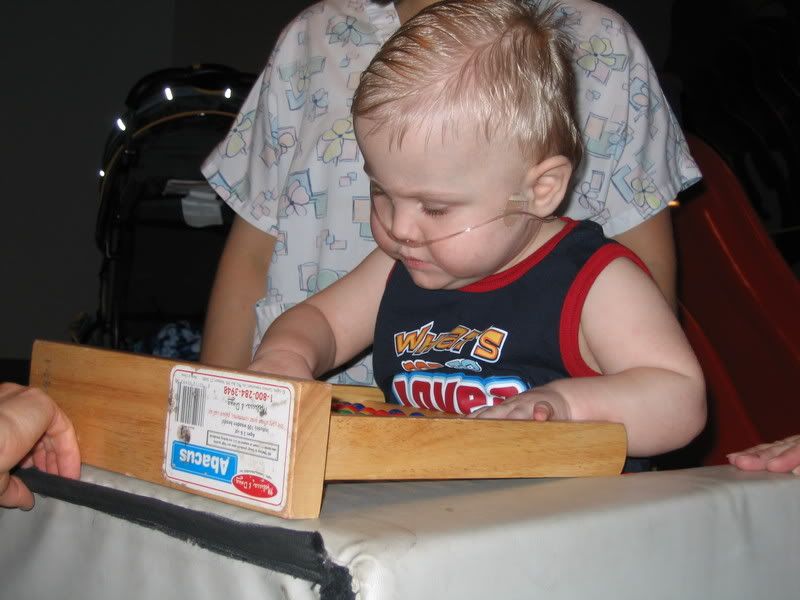 What a beautiful smile!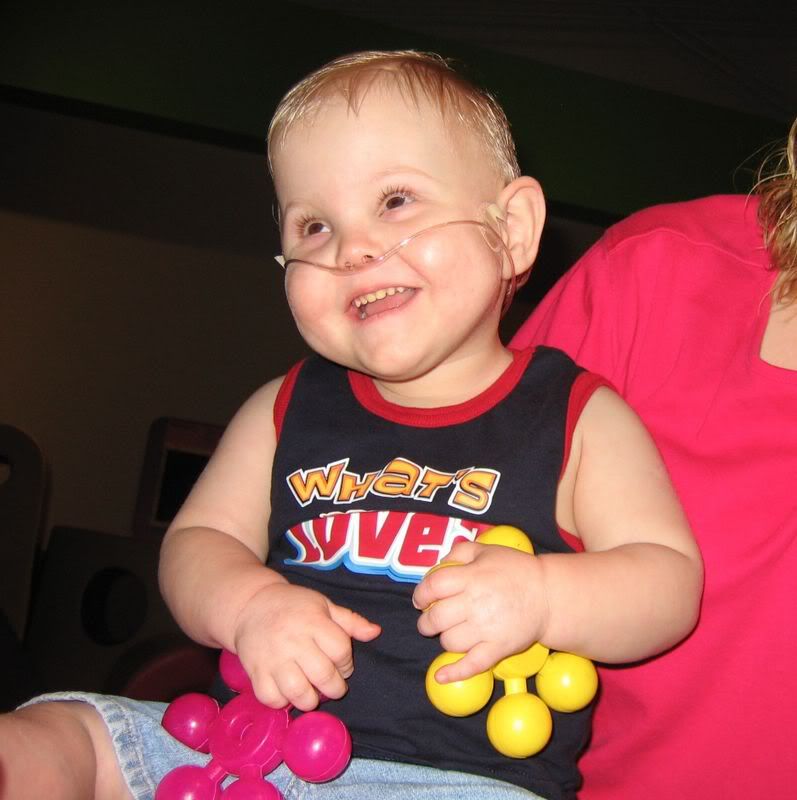 Then onto the exhibit!
A money press!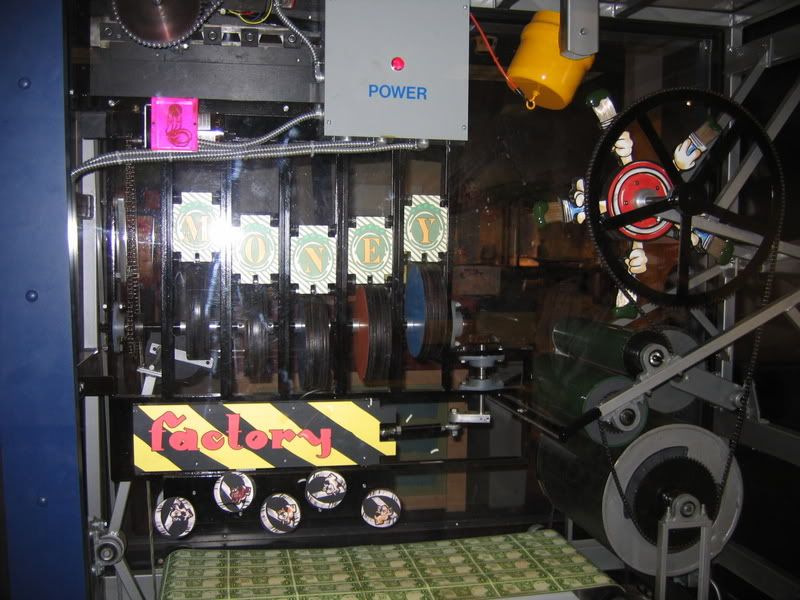 David, driving the shipping crane.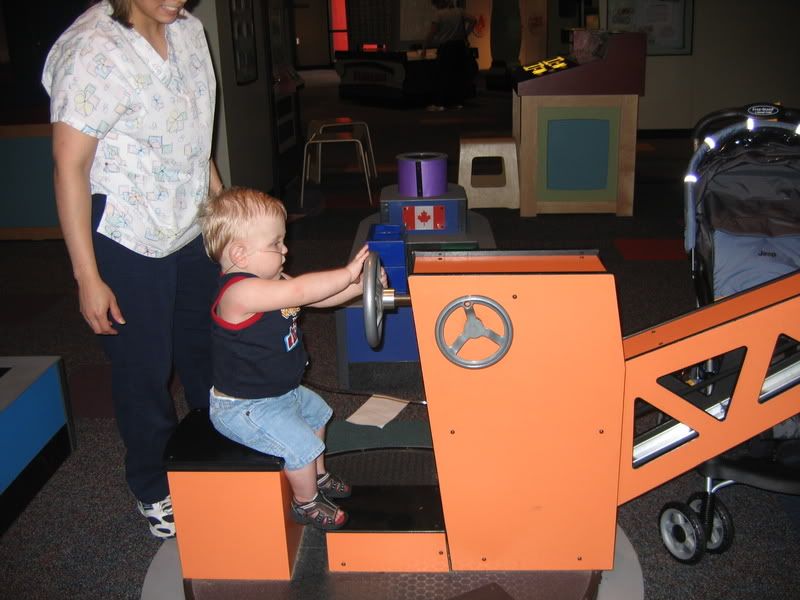 Learning how to make mama some money!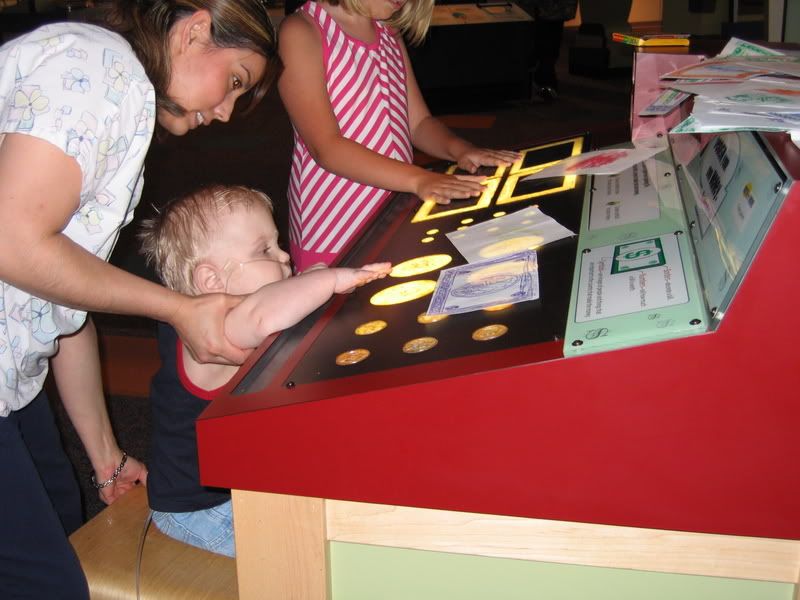 This was so cool - it was like a television, talking about how to make money - and David stood there and watched and listened to it...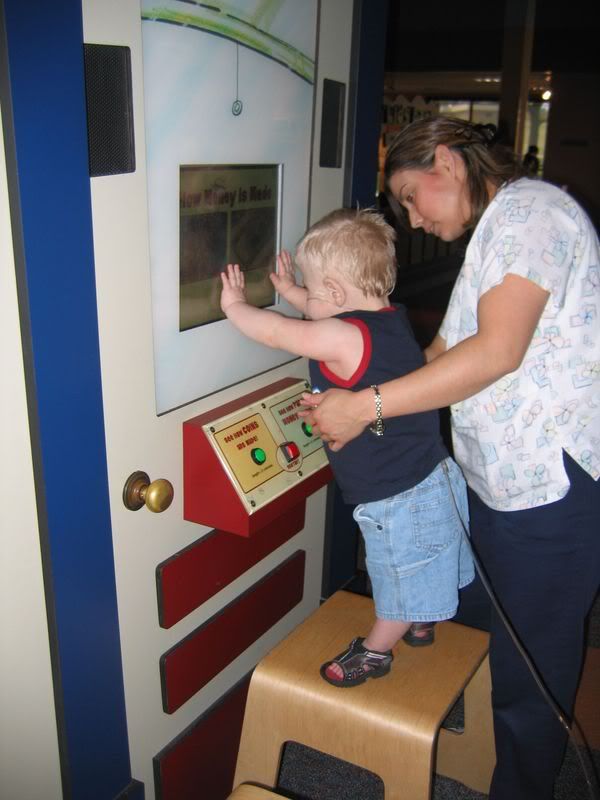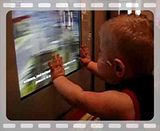 Here's what a million dollars looks like, in case you were curious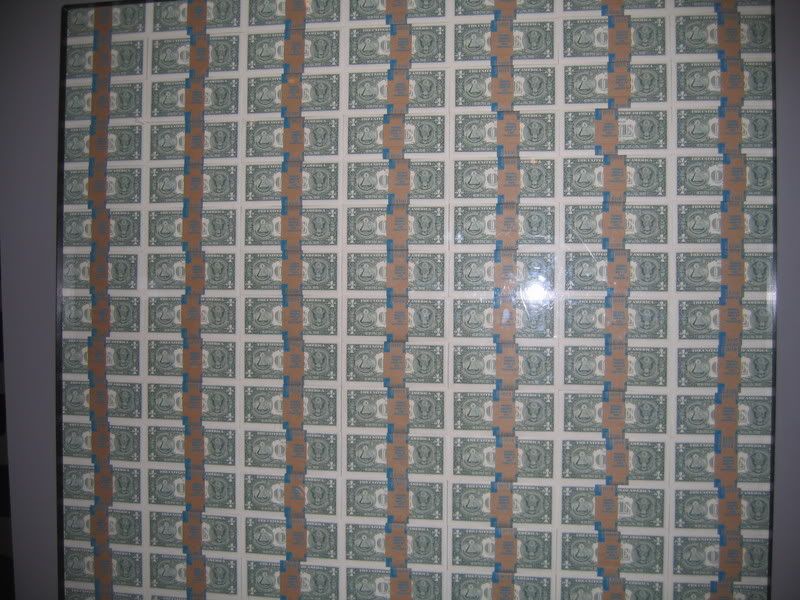 I think this was David's favorite thing - he LOVED the phone.... he even put it up to his ear, which is weird because he never does that at home.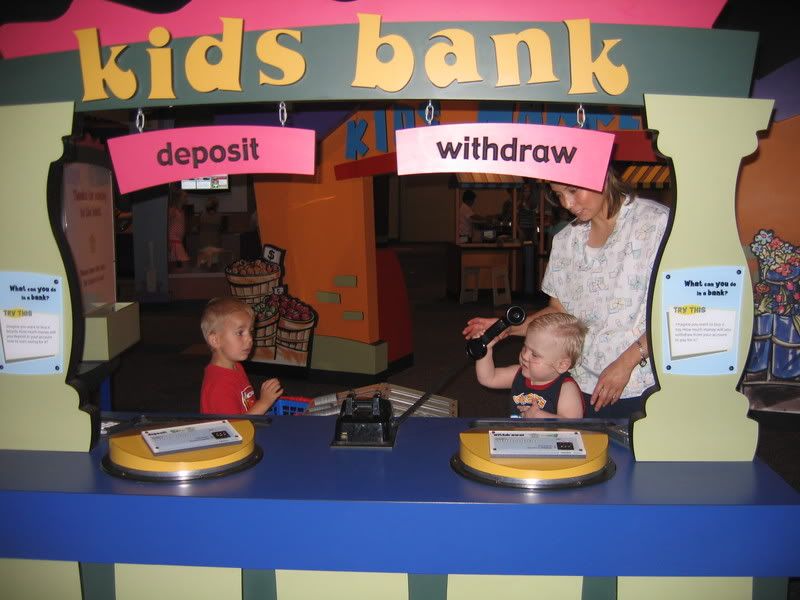 Anyways, he started to get mad because the cord wasn't really long enough to reach him... but this picture cracks me up. It looks like his caller made him cry.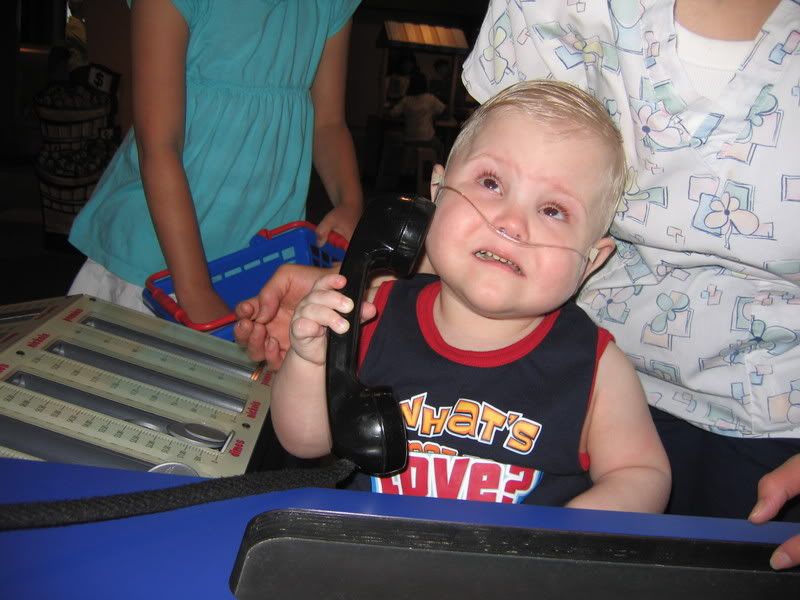 Shopping for vegetables!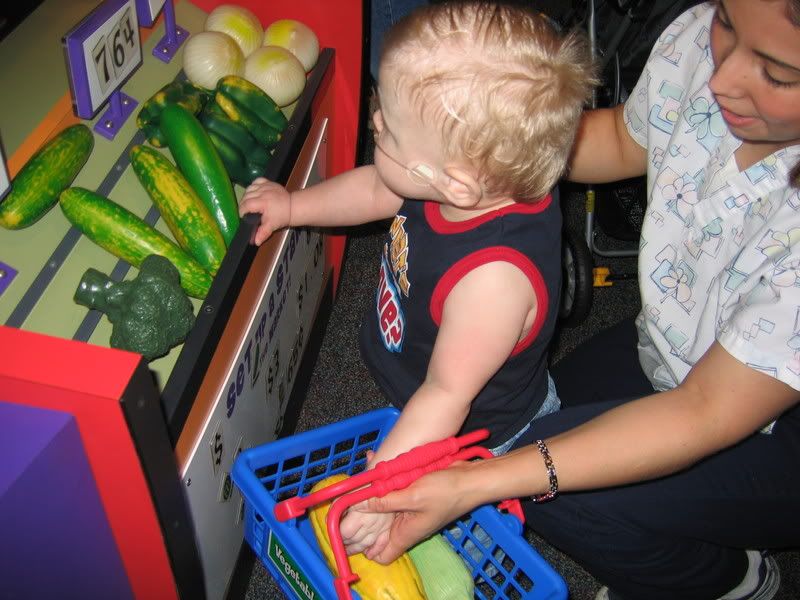 And watching the turtles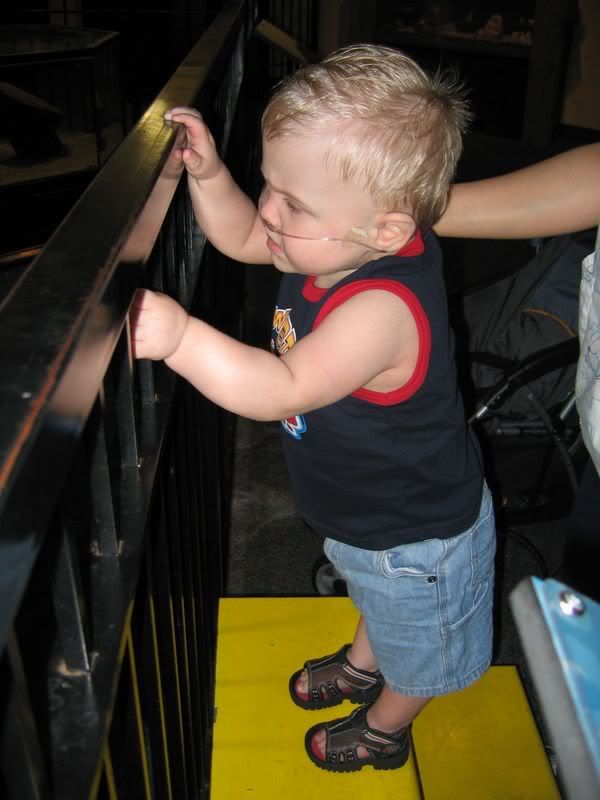 Perverted turtles.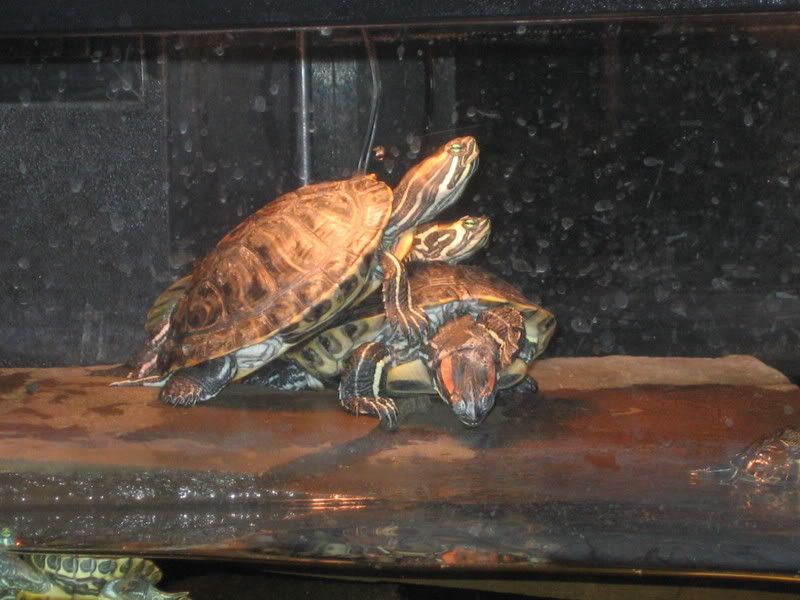 And, just as we were about to leave - David noticed the floating ball.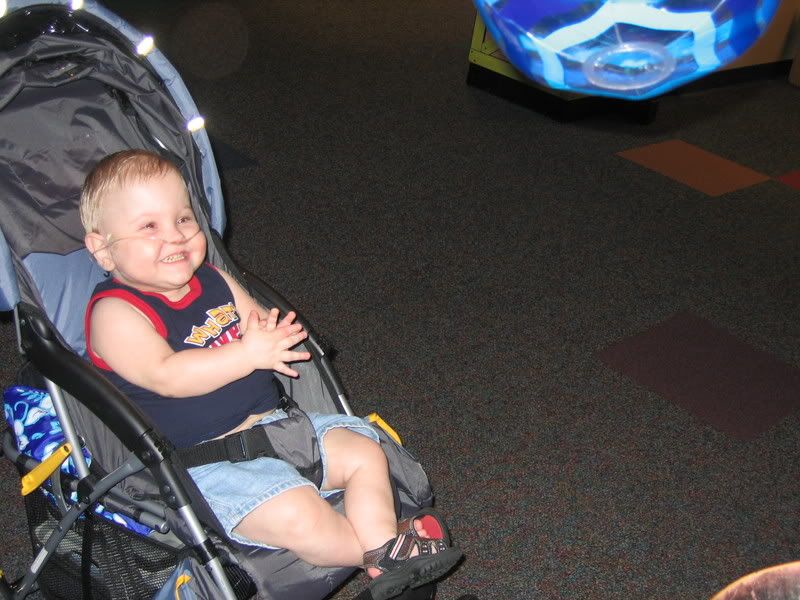 OK that's all for now... I'll try to be better about updating