We had a good day. I took some pictures of David and Daddy - they turned out real nice.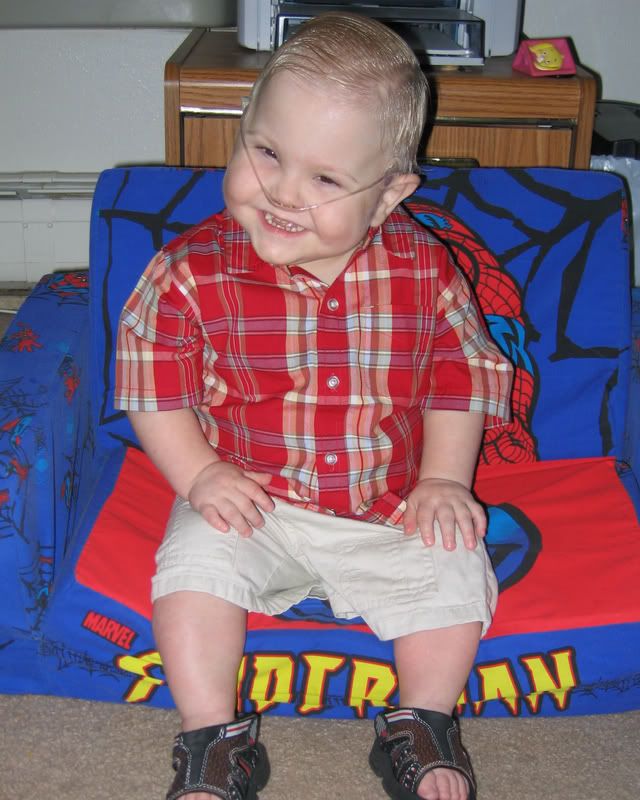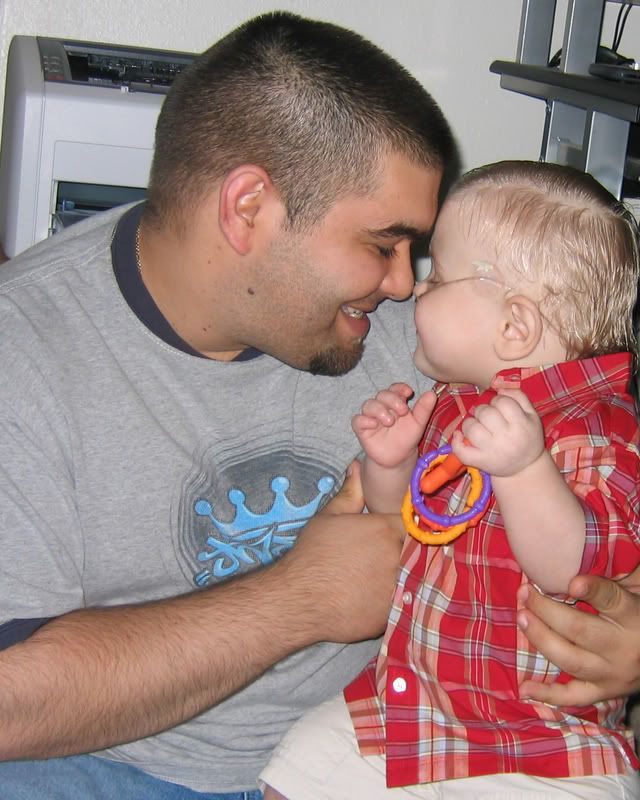 And Javier didn't like this one but I thought it was precious - I was trying to get both of them to smile for the camera but David wouldn't stop smiling at Javier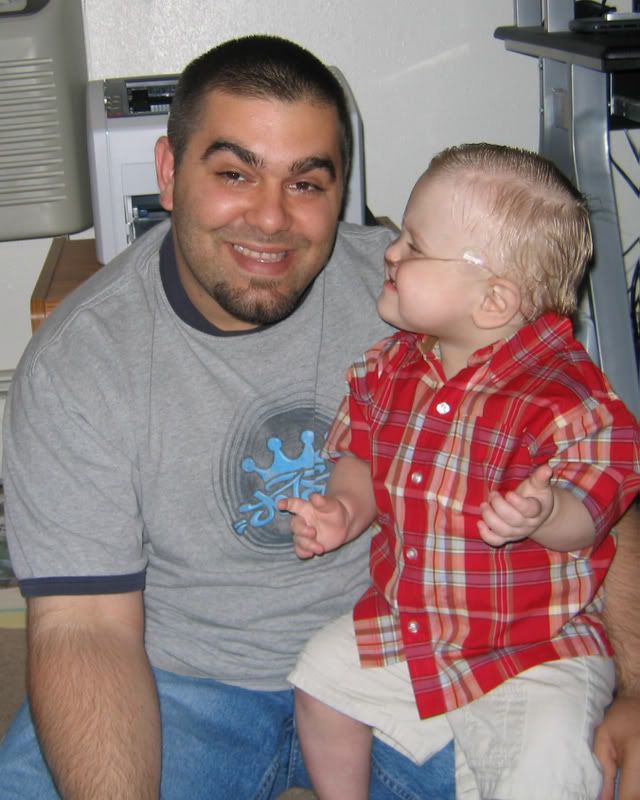 So this week we discovered that David has an allergy to eggs. Maria made him a scrambled egg, and this is what he looked like before he ate it: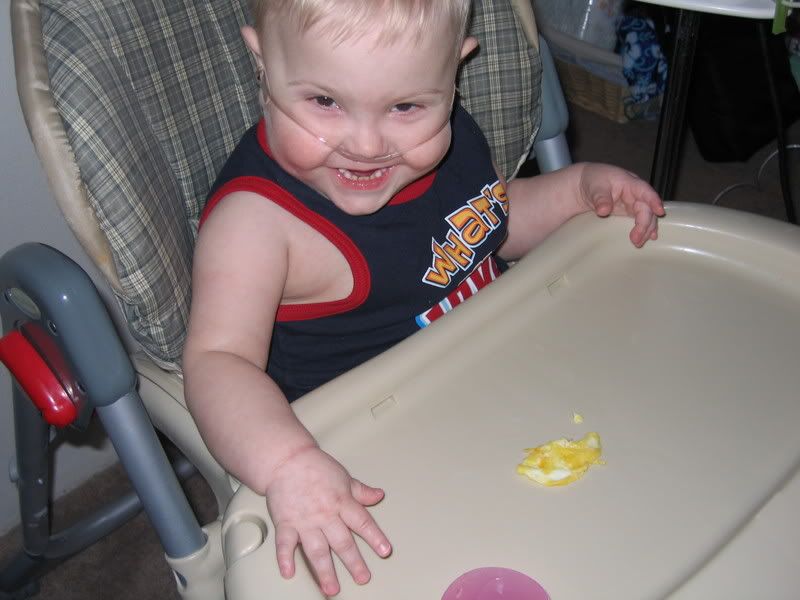 About ten minutes later he had welps all over his face.
But, a couple of doses of Benadryl cleared it up.
Here's how David sleeps on his couch haha... You'd THINK he'd sleep ON it. But no. And if I were to move him, he'd scoot himself back off....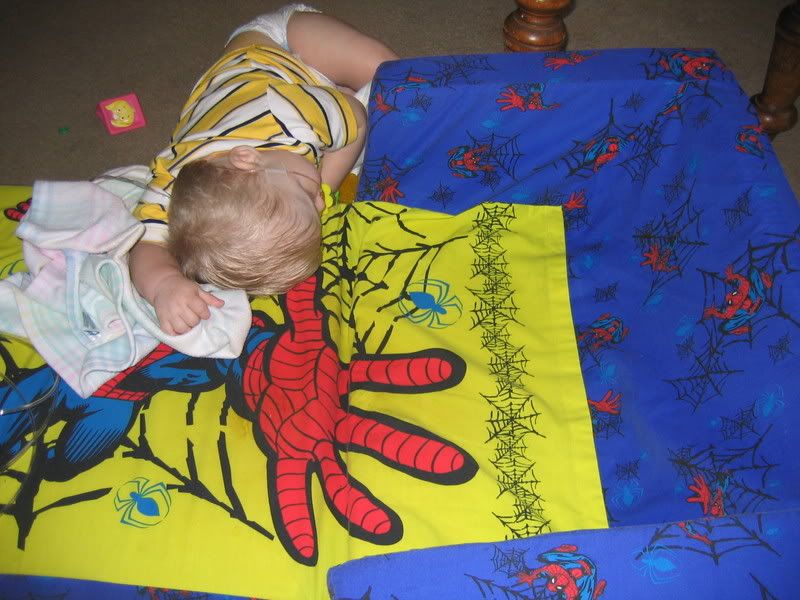 Oh, and this is going to be my last blog entry for a while.
Because.....
WE FOUND A HOUSE!!!!!
Here's what the front of it looks like: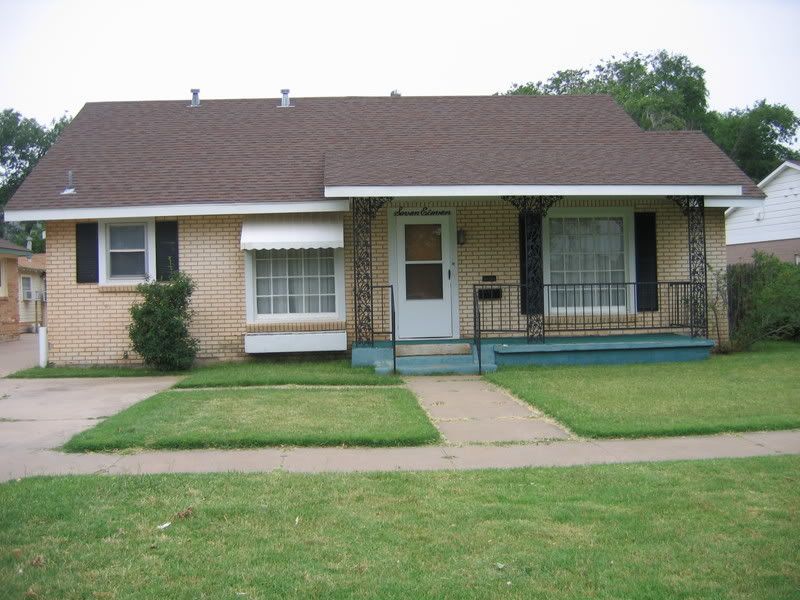 I LOVE it. It's perfect. I can't wait.
We get to move in on the first of July. So we have two weeks to pack this apartment up.
It's like a freakin MANSION compared to our place now.
I haven't been this excited since we got to bring David home from the hospital.
Anyways, I seem to have strained my back while lifting and packing boxes. So that sucks.
But look what I found while I was packing. These are the "thumbelina" diapers that they had to use on David when he was itty bitty. Compared to the GIANT size fives that he's outgrowing as I type.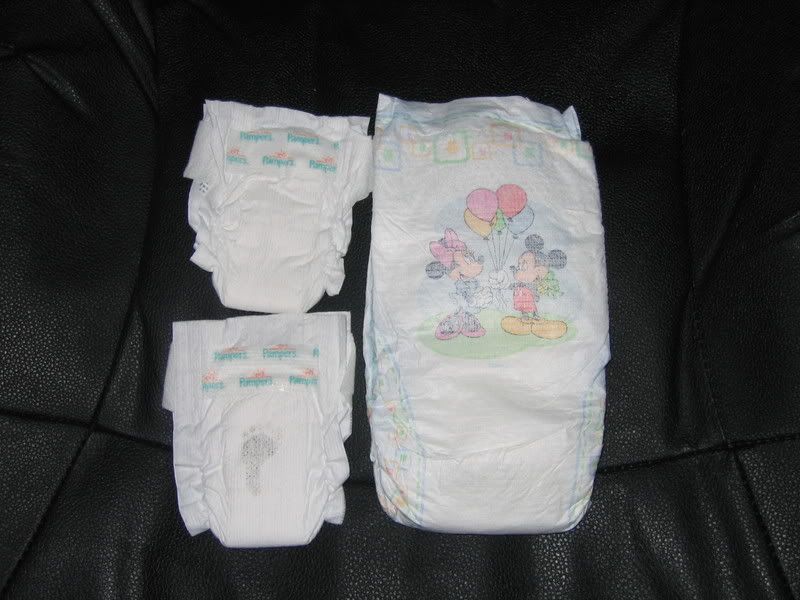 OK so that's all for now. You might not hear from me until we move.... things will be hectic.