Check out David's new trick: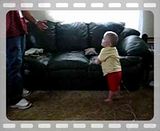 WOOHOO!!! David's first "cruising" steps - August 30th, 2007.
-----
David's new word is is "pee pee"
He doesn't even know what that MEANS!
I prefer to think he's trying to say "please please"
-----
This morning I took David to the farmers market. I'd never been, and it was really alot of fun. A nice lady gave David a flower!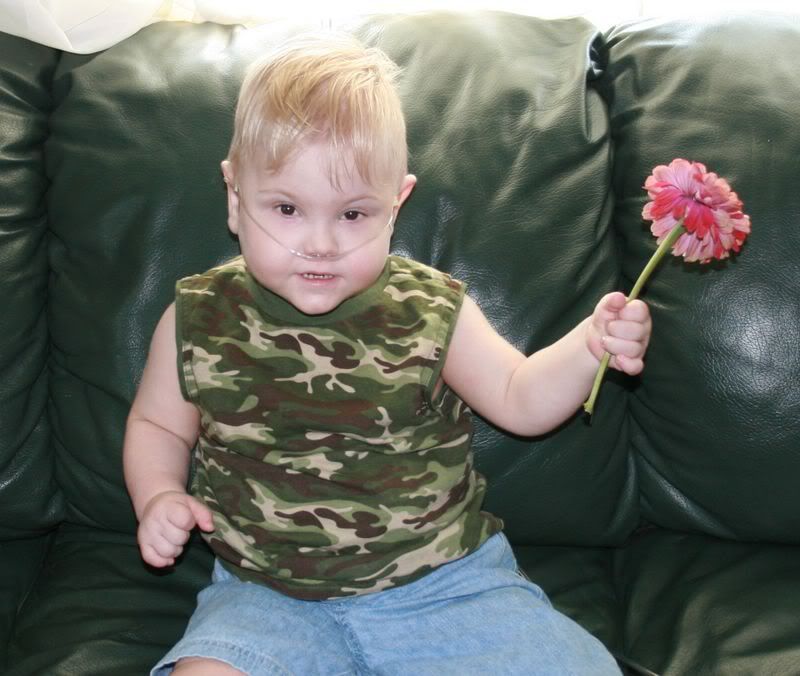 After the farmer's market, we stopped by the park where David got to swing on the swings for the first time. He didn't like it at first, but after a few minutes he seemed to enjoy it a little bit more.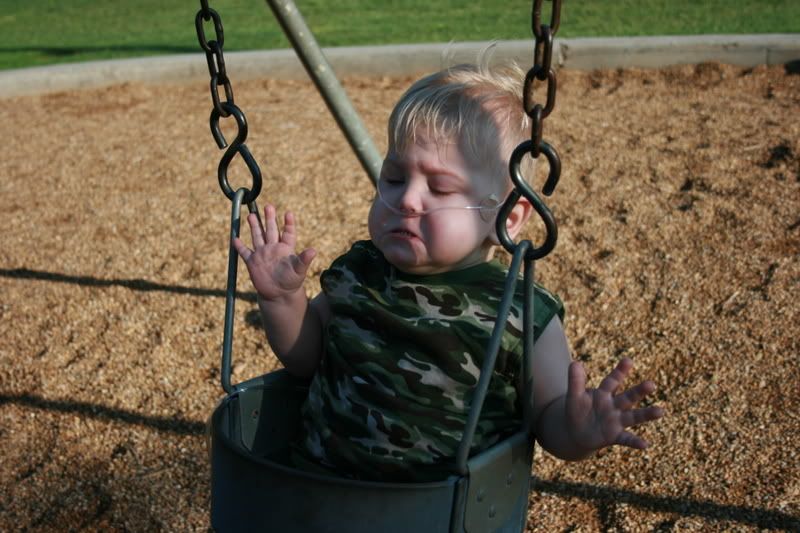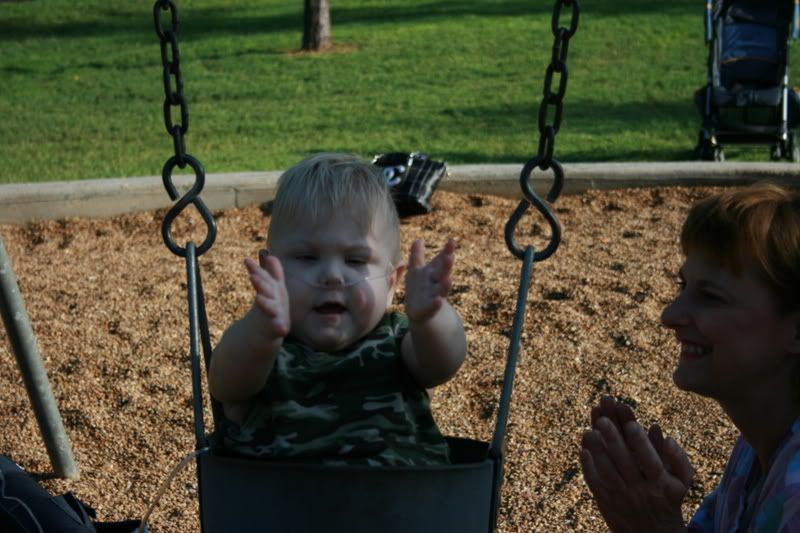 Also at the park was the see-saw thing. David didn't like this at first, either - but he liked it once he realized that it bounced.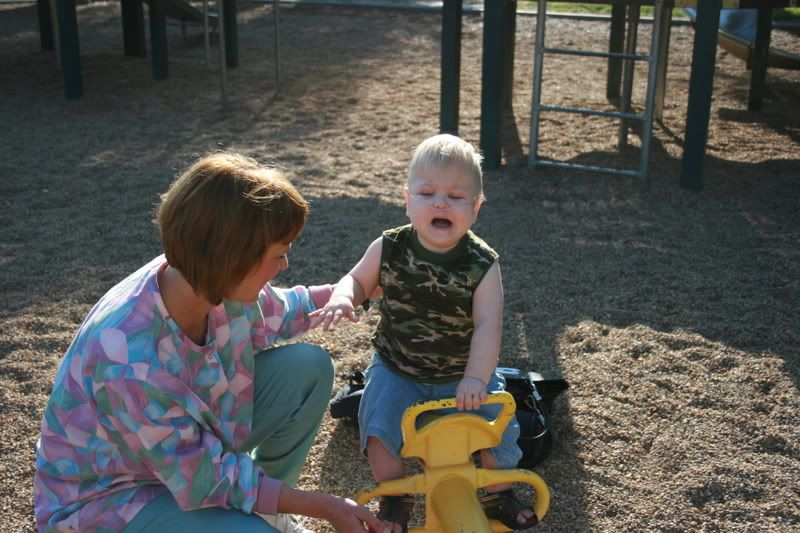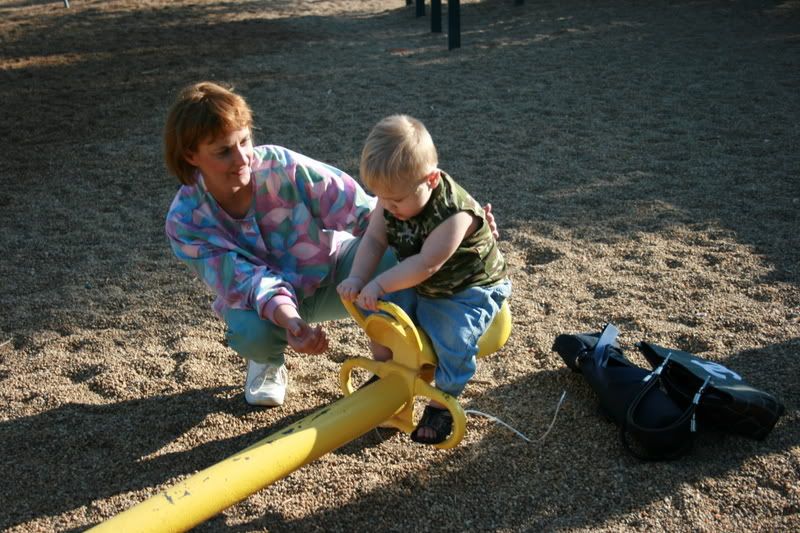 Then later this afternoon, Amy came over with her boys and we got into the pool. It's the last time we'll use that pool (I'll explain in a minute) but here's the picture of my nephew, Jaxon, swimming for the first time.
So, in case you're wondering why there's no pictures of David in the pool...
I put David in, and he immediately started to cry (like he always does) and he flung back and went under water.
I'll never forget the way that felt - like it was in slow motion.
I of course grabbed him up immediately and got him out. I didn't put him back in.
And now his eyes are swollen and he has a runny nose.
Meme said it's probably because the pollen count is so high, but I can't help but feel like it had something to do with me letting him fall under the water.
I've been crying since it happened.
-----
I've been presented an award!!! WOOHOO!! haha...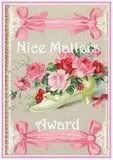 Thanks, Angel!!
And I know this lady doesn't read my blog - but if she did, I would present Dawn with this blog award- she's the funniest "mommy" blogger I've ever read!!! Check out her site!